With a dream of becoming a renowned name in the Gujarati entertainment industry, Avani Soni is closely working with the reputed production houses.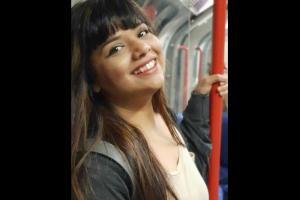 Avani Soni
Entertainment in India is not restricted to just Bollywood. Nowadays, people are loving regional cinema and shows as much as Hindi films. Lately, Gujarati films have grabbed the attention of many cinephiles, and the talent of the people is reaching to a wider audience.
Avani Soni, a popular name in the Gujarati entertainment industry is the youngest casting director and celebrity manager who hails from Surendranagar, Gujarat. Her father, Bipin Soni is a reputed name in the field of journalism who has been into the media industry for almost 50 years. Avani started working at a very young age after finishing her diploma and master studies from Ahmedabad. She entered the entertainment industry at the age of 22 and today Soni is the proud owner of a company named FATC Event and Entertainment.
Started in 2011, the company's growth is reaching new heights as she has been associated with many actors from the Gujarati TV and films which have won National Awards. In a career span of 9 years, she has worked with more than 100 artists and her recent works include films like 'Tamburo' (2017) and 'Chhutti Jashe Chhakka' (2018).