Amit Sarin was also a part of a celebrity episode of Shah Rukh Khan hosted reality show 'Zor Ka Jhatka: Total Wipeout'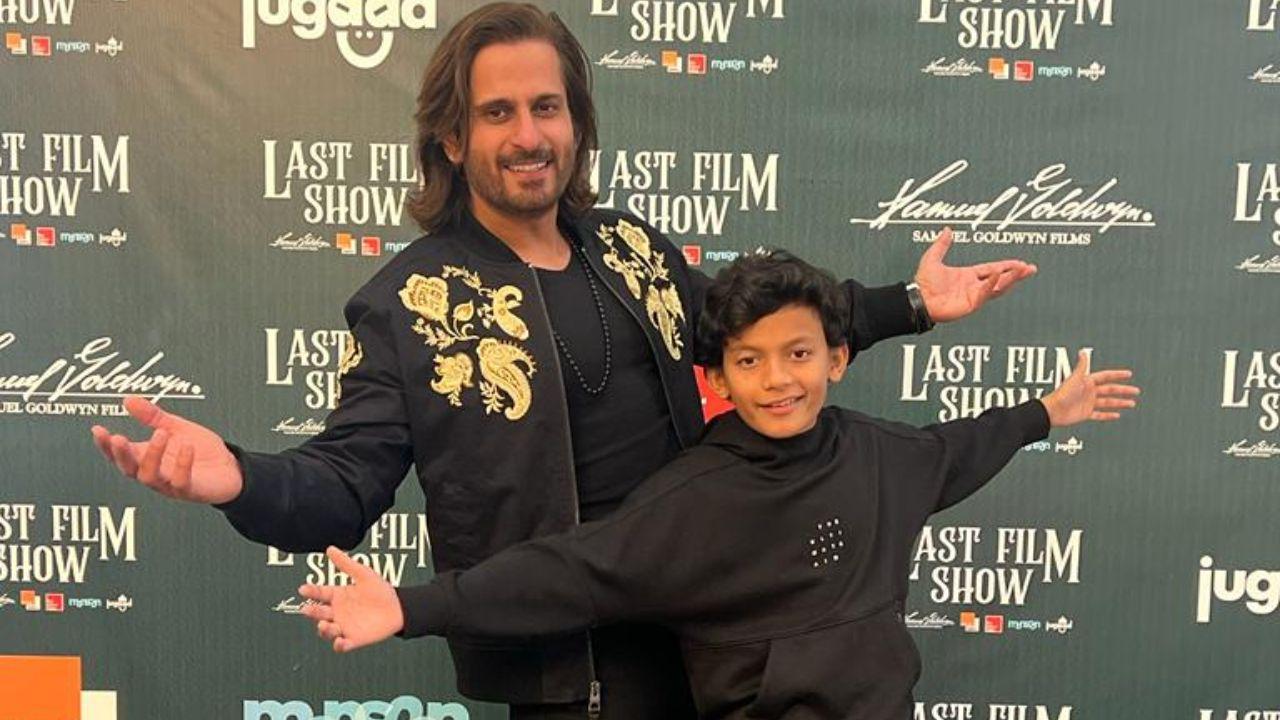 Pic Courtesy: PR
Actor producer Amit Sarin, who currently resides in the US, recently met child actor Bhavin Rabari who has brilliantly portrayed his role in 'The Last Film Show', which was nominated for this year's Oscars. They got together and recreated the iconic signature style of Shah Rukh Khan's famous signature pose.
Also Read: Find out why Amit Sarin feels 'The Last Film Show' should win an Oscar this year
Speaking further on this Amit says, "People must have remembered I was part of a celebrity episode of Shah Rukh Khan hosted reality show 'Zor Ka Jhatka: Total Wipeout'. During one of the episodes which I won, I actually showed him his signature step, which I dedicated to my wife Vineesha and he happily joined me for it. The whole incident was so interesting and humorous because both of us were laughing about it that the Badshah of Bollywood learning his own steps from me.
Amit added further, "All of us were so very eagerly waiting for his film 'Pathaan'. There was a huge expectation and I knew for a fact that he would not disappoint us… even a bit. The way people had liked and appreciated the trailer, I am sure almost everyone must have seen the masterpiece film immediately after its release. Shah Rukh Khan's dedication and passion for the craft has been always visible in all of his roles and this is no exception. He was touted to make a historic comeback and voila! He did make a historic comeback! Personally, I love him as a person and I have always loved his work."
Also Read: '14 Years On The Top' trends as Shah Rukh Khan's Pathaan breaks this record of Aamir Khan
Looking back, one may recall that Amit Sarin had spoken to Mid Day Digital about why 'The Last Film Show', was a strong contender for the much-coveted Oscars. At that time, when, Amit was invited to witness the magic of the film, he was so thrilled with the film that he was not getting tired while talking about the film. He had told Mid Day Digital, "It's a masterpiece. Beautiful and simple storytelling yet so powerful. It reminded me of my own journey of coming from a small town and settling in metros. For me, 'The Last Film Show' highlights how dreams are cultivated and how they must be supported to be realized one day." Has Bigg Boss 16 lived up to your expectations?