At the press conference of IIFA 2023, Kamal Haasan was asked to share his take on the controversial film 'The Kerala Story'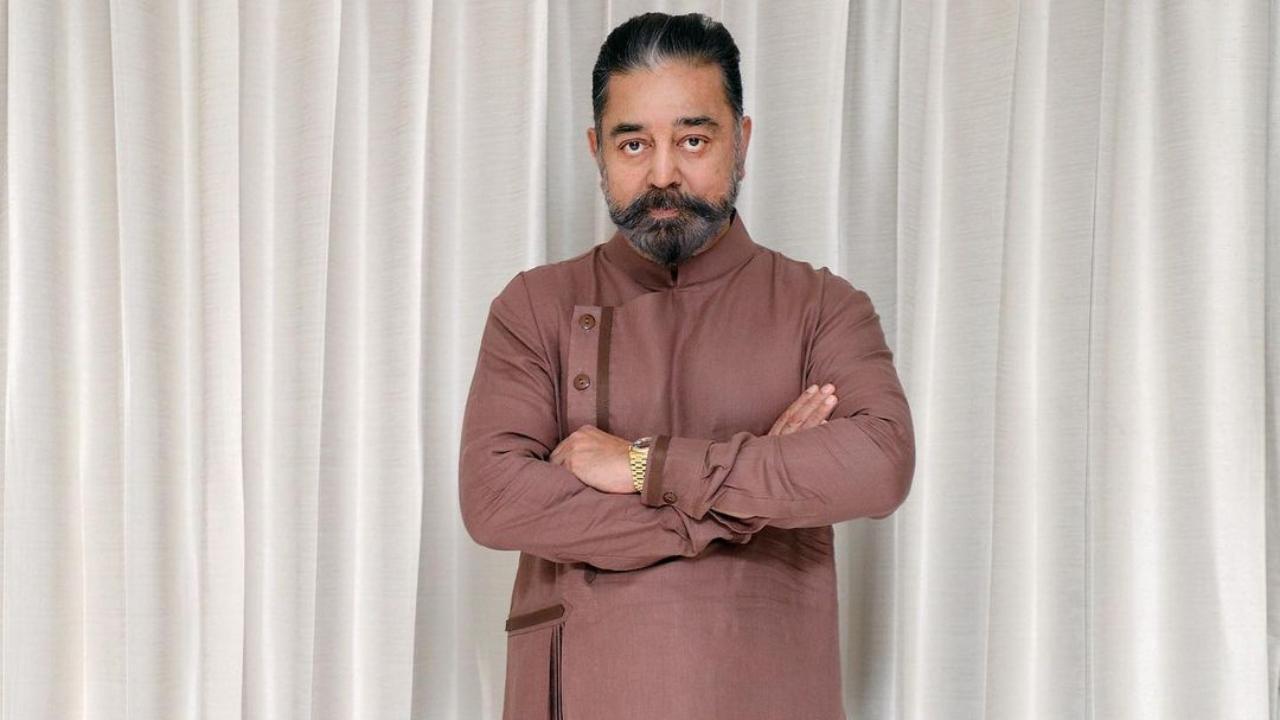 Kamal Haasan. Pic/Instagram
Sudipto Sen and Vipul Amrutlal Shah film 'The Kerala Story' has been embroiled in a controversy ever since the teaser of the film dropped in November 2022. The film was released in theatres on May 5. Despite controversies around the film, the Adah Sharma-starrer proved to be a massive success at the box office having collected over Rs 200 crore. 
Recently, at the press conference for IIFA 2023 held in Abu Dhabi, veteran superstar Kamal Haasan was asked for his take on The Kerala Story and the controversy around it. Responding to the question, Haasan said, "I am against propaganda films. It's not enough if you wrote true story at the bottom as a logo it has to really be true and that (the film) is not true". 
ADVERTISEMENT
Also Read: Kamal Haasan roots for independent musicians
'The Kerala Story' narrates the ordeal of three women who are trafficked to ISIS camps after being converted to Islam through marriage. A massive controversy erupted around the film after its trailer claimed that 32,000 women from Kerala had gone missing and joined the terrorist group ISIS. However, in the face of protests, the contentious figure in the trailer was later withdrawn. Its trailer description was later changed to a story of three women from Kerala. The makers also agreed in Kerala High Court to remove the mention of 32000 women from all their social media handles. 
As for Kamal Haasan, the actor received the Outstanding Achievement in Indian Cinema award at IIFA 2023. Music maestro AR Rahman gave the award to Haasan and the Tamil star received a standing ovation from the audience. On bagging the golden trophy, Haasan expressed his gratitude, saying, "I grew up in cinema..I came here when I was three and half..You have been kind enough to allow me to survive till this stage..I am very thankful and humbled." Haasan has been a part of the entertainment industry for many years and is known for his outstanding performances in several hit films like 'Chachi 420', 'Nayagan', 'Mahanadi', 'Indian', 'Vikram' and many more.