The movie has been directed by Shaji Kailas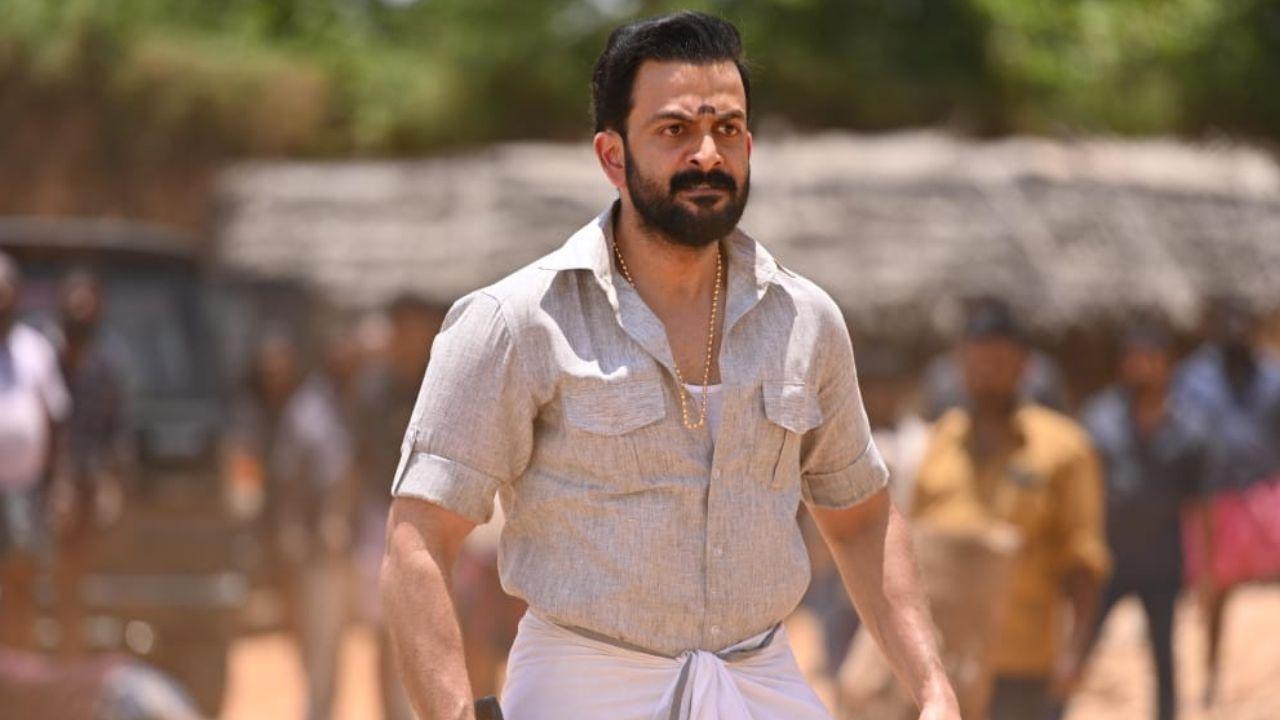 Pic Courtesy: PR
The portrayal of Kotta Madhu by Prithviraj Sukumaran in his latest film 'Kaapa' is definitely the most talked about in the industry now. His role as a local gangster in the film seems like the star's reunion with director Shaji Kailas has yet again taken the audience in awe of their work. The movie, directed by Shaji Kailas, is classic in its look at the gangster lifestyle and brutality that exist in a city like Trivandrum that is submerged in the world of gangsters and underground crime lords.
Also Read: First look: Prithviraj introduced as Vardharaja Mannaar in Prabhas starrer 'Salaar'
ADVERTISEMENT
By delivering his fans another masterpiece at the ideal time of year during the holiday season, Prithviraj Sukumaran has once again outdone himself. He has made sure to keep the audience hooked till the end. 
Overwhelmed by the amazing response Prithviraj says, "I am so glad to see the immense love pouring in for Kaapa which is extremely special for me. Making the audience fall in love with your character every time is what makes me the happiest. Playing the parts of grey protagonists is not simple. And I'm appreciative of having had this experience ".
Also Read: Prabhas: Had to cut down on my remuneration for Radhe Shyam
On the work front, Prithviraj Sukumaran has a busy year ahead with the release of 'Salaar' starring Prabhas and 'Bade Miyan Chote Miyan' which has Akshay Kumar and Tiger Shroff. Apart from this, Prithviraj will also be working on his acting and directorial venture 'L2: Empuraan' with Mohanlal. Has Bigg Boss 16 lived up to your expectations?