Ankita Lokhande took to her Instagram account and shared another cryptic post that had a quote.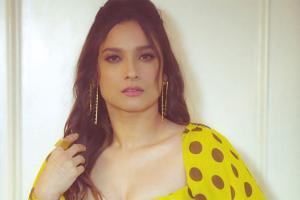 Picture Courtesy: Official Instagram Account/Ankita Lokhande
Ankita Lokhande, former girlfriend of late Bollywood actor Sushant Singh Rajput, has shared a cryptic post on Instagram apparently hinting at her state of mind.
The post is a quote by writer C. Ara Campbell. "I cannot be bought, and I cannot be sold".
"They wanted me to be a million things in this Earthly lifetime, and to each I bowed and said 'Not for me I am on the Priestess Path, Goddess born and I cannot be swayed. I follow the journey of my heart and the singing of my soul; I cannot be bought, and I cannot be sold.' -Ara," read the quote shared by Ankita. Along with the quote, she used the hashtag #listeningtomyhigherself.