Will Vanraj Shah be able to repay the hefty token amount taken by his 'day-dreamer' son Toshu is what remains to be seen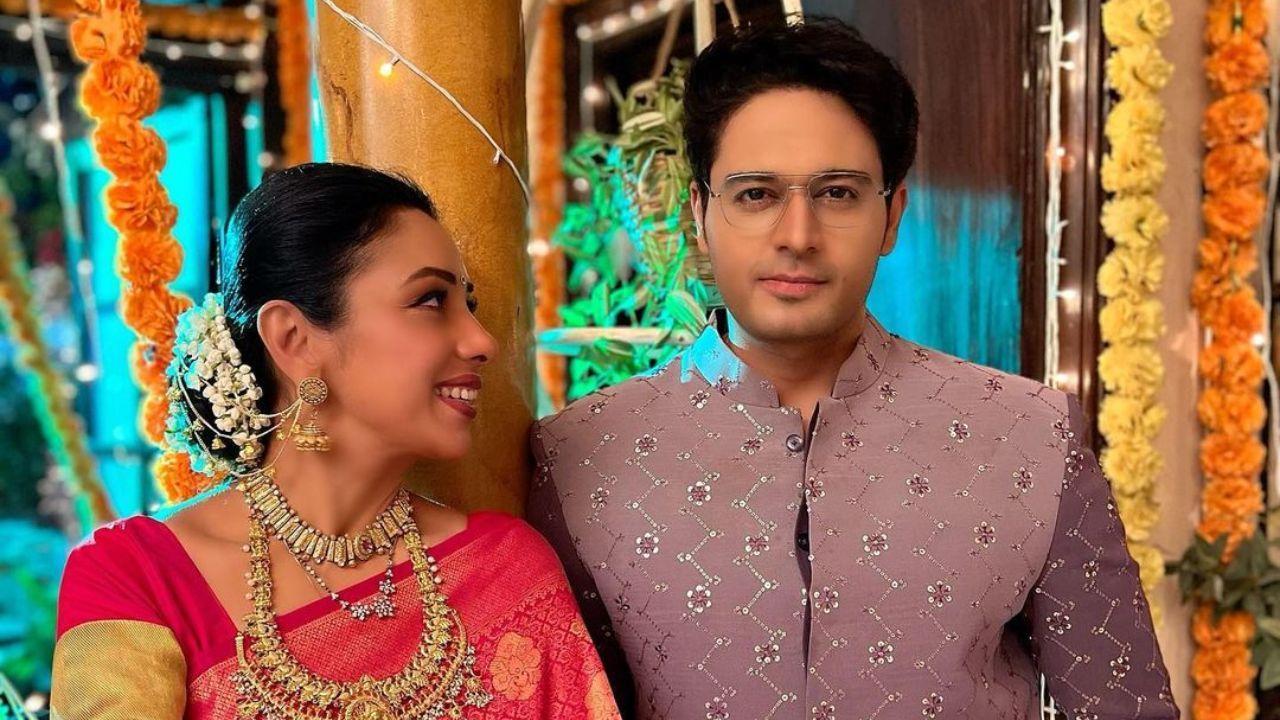 Official Instagram account of Gaurav Khanna
The day starts off with an extremely endearing 'roothna-manaana' sequence between Anupamaa and Anuj through the medium of 'circumstantial' Bollywood songs. After all this, Anuj ultimately forgives Anupamaa and tells her that he is extremely apologetic about being angry with her. Thereafter, Anuj and Anupamaa go on a bike ride with Devika and Dheeraj.
Also Read: Anupamaa Update: Kaavya comes home really late, Anuj confesses about his guilt before Dheeraj
ADVERTISEMENT
Meanwhile, in the Shah House, Vanraj is very worried seeing Toshu dreaming about 'taking-off' without any solid base in the real estate business. Toshu, on the other hand, tells his friend to zero down on a high-end luxury car, which he is 'planning to buy … with a massive profit that he is going to make out of the deal'. Just as when he is day-dreaming about the massive profits that he is going to make out of a real estate deal, a certain Hasmukhbhai comes to Shah House with a few goons who land up bashing Toshu for forging the property papers and trying to sell of a litigated property to him. He also adds that, he would not have trusted Toshu and given him the money had he not mentioned the name of 'Anuj Kapadia'.  
Also Read: Anupamaa Update: Anupamaa 'confesses' that she had taken Anuj for granted, Samar tells Dimpy that he likes her
Hasmukhbhai warns Toshu of dire consequences in case he fails to return back the token amount. That's when Vanraj steps in and seeks forgiveness on Toshu's behalf to Hasmukhbhai and assures him of returning back. his full token amount that Toshu had taken. Did you like the trailer of Samantha Ruth Prabhu`s `Shaakuntalam`?