Ekta Kapoor reveals why she is upset with the Indian audience, perception about international shows being better than Hindi soaps, and her belief in myth and mysticism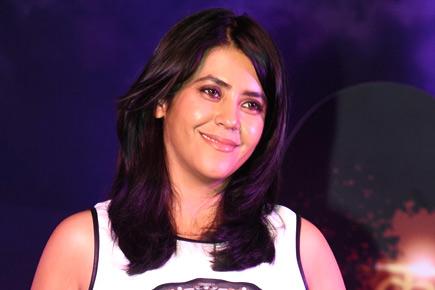 Ekta Kapoor
Q. Your new show, 'Kasam Tere Pyar Ki' is centered around the concept of rebirth. What made you pick the subject?
A. There is something very dark and dramatic about it. It's like the universe coming together to either separate or bring lovers together. I have done realistic love stories on TV like post marriage love, dealing with monotony and childlessness. They are a little over-the-top as far as the story goes. In all this, the universe conspiring against these karmically connected people, who are starving for love, makes it interesting. Rebirth is just a small topic in context. They don't have the ability to live life together, but are connected to each other. Then destiny plays some ugly tricks and they separate again. But how that one promise brings them back is what the story is all about.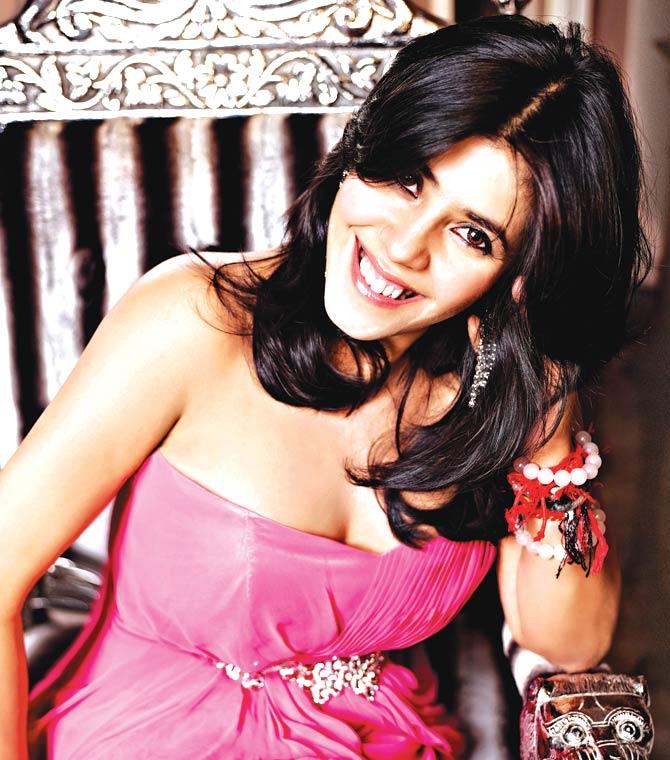 Ekta Kapoor
Q. In the show, the boy's kundli dosh (defect in horoscope) leads to his wife's death. Do you personally believe in such things?
A. Everyone is vulnerable to believe, but even though you completely don't, these concepts act as catalysts to tell stories. This is not really about kundli dosh, but I know a lot of shows, including some of mine, deal with it. But, ultimately, we do show that one's will is above all that.
Q. What kind of an audience watches a show like 'Naagin'?
A. A lot of rural audience. But everyday, I hear from city people that they are tripping on 'Naagin'. You never know what is going to work when you make a show. I make a 'Pyaar Ko Ho Jaane Do' about two people from different countries falling in love; despite an interesting concept with real people, it doesn't work. Then I make 'Naagin', which is an OTT, shamelessly in-your-face show that proudly deals with Indian folklore and it works! I personally believe that we are no one to decide what the audience wants to lap up at any point of time.
Q. Why did you decide to make 'Naagin' a limited-episode show when it could have been stretched for a year?
A. I can't make it for a year. There's too much story in every episode. It's too plot-driven and tough to write.
Q. Do you think international shows are way ahead of desi soaps although they too depict a lot of clichés?
A. I think they have great drama and the audience is a lot more emancipated. Most production houses cater to niche audiences because of subscription television. As a result, the shows that they make are more creative and high on content. Basically, they get the chance to make better television. However, production house like ABC cater to the masses in America and hence, offer various kinds of content. They do it all, but we here pick the cool, classy shows to watch. And that's why you feel the difference and often make comparisons between Indian and international shows.
Q. Do you think the Indian audience is not ready for progressive shows?
A. Yes, I can openly say that they are not ready for progressive shows. I have tried it with 'Ajeeb Dastaan Hai Yeh' and I can't even tell you the research that went into it; I really wanted to cry. They just don't want to see a married woman move on even if her husband has made her life miserable.
Q. Will the content on television ever change?
A. Yes, I believe television will change, but it can only happen when the audience changes.
Q. What's your plan for digital space?
A. To bring out another side of me.
Q. What happened to your plans of a desi remake of Shonda Rhimes' 'Scandal'?
A. Well, we have a single (unmarried) Prime Minister, so why not?