Hina Khan talks about the CBI investigation in the Sushant Singh Rajput case, why people should wait for them to come to a conclusion, and how it would not be correct to attack Rhea Chakraborty.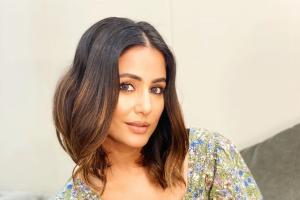 Picture Courtesy: Official Instagram Account/Hina Khan
Currently, the Central Bureau of Investigation (CBI) is looking into the matter of Sushant Singh Rajput's alleged suicide. The actor passed away on June 14 after he was found hanging at his Bandra residence. Ever since then, there have been numerous debates and discussions on social media and news channels about the unfortunate incident.
And now, in an interview with Hindustan Times, Hina Khan has also spoken about the actor, the CBI investigation, and why it would not be fair to attack Rhea Chakraborty. Talking about it, Khan said, "I am not saying don't talk about it but have a balanced view."
She added, "In our country, there are so many other important issues that the media needs to focus on including the Assam floods, rising number of Covid-19 patients, domestic violence, rapes etc." She then talked about Rhea Chakraborty and this is what she had to say.