Gearing up for his web debut with Memories, Rohit Roy reveals that he's revisiting his iconic show from the '90s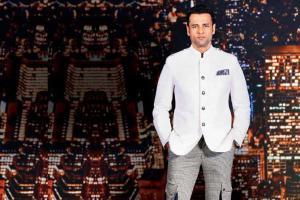 Rohit Roy
Rohit Roy is at an interesting stage in his career, which sees the confluence of the past and the future. On one hand, the actor made his debut on the web with Vikram Bhatt's thriller, Memories, on Viu. On the other hand, he is reimagining Swabhimaan, the popular show that made him a household name in the '90s. In a chat with mid-day, Roy talks about collaborating with Bhatt, and why Swabhimaan will always be special.
Edited excerpts from the interview:
You waited for 20 years to work with Vikram Bhatt.
We knew each other for long. When I was shooting for Swabhimaan [directed by Mahesh Bhatt], Vikram was working with Bhatt saab. His father Praveen Bhatt was the DoP of the show. However, when we tried collaborating, things didn't fall into place. But I am glad we've teamed up on something as special as Memories.