Her serial 'Anupama' tops the ratings for over two years in a row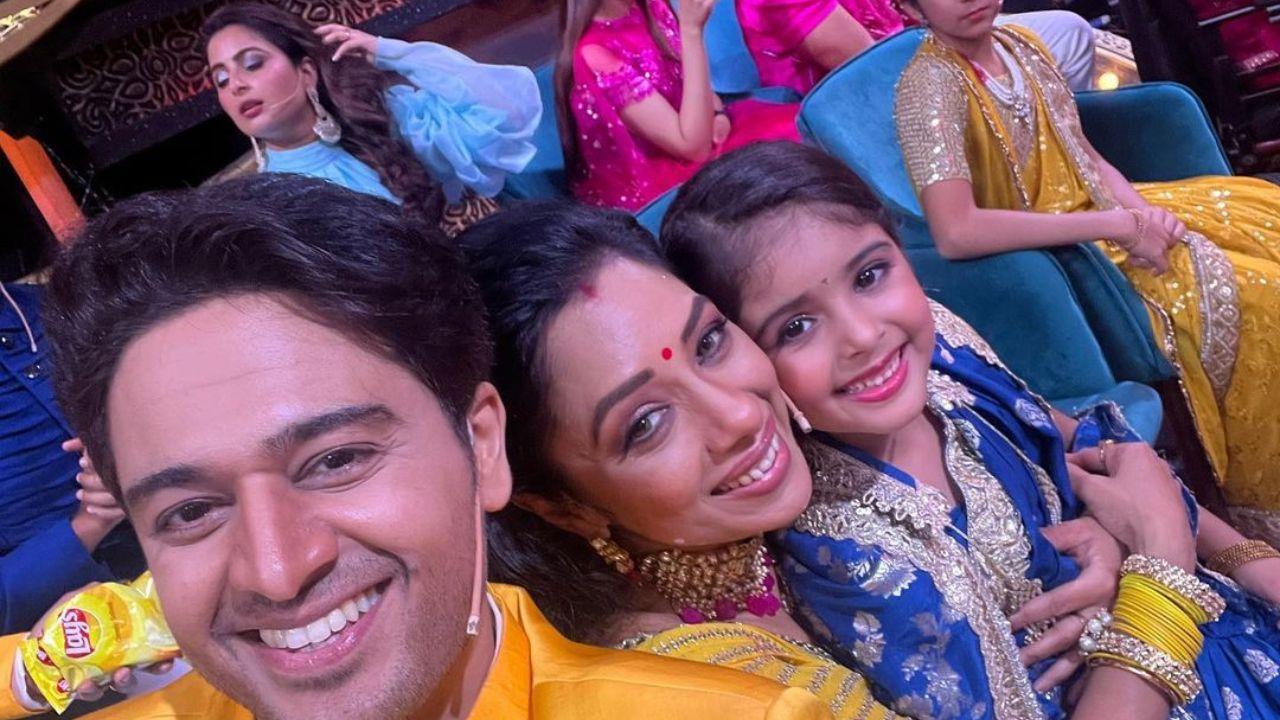 Official Instagram Account of Rupali Ganguly
Star Plus's most loved family drama Anupama has been a huge success for over two years, garnering immense viewership and becoming the top-rated Hindi fiction show in India with its engaging storyline and stunning performances. The show aired in 2020 going on to achieve top TRP ratings week on week. It's been one of the most-watched shows on Indian television, demonstrating its tremendous success.
Also Read: Rupali Ganguly, who plays the title role of 'Anupamaa', speaks about her inspiration in real life
ADVERTISEMENT
To mark this special occasion, the team had called for a celebration. This came as a chance to express gratitude for their dedication and loyalty. Post that, the team proceeded to the cake-cutting ceremony.
Also Read: Anupama Update: Maaya and Anupamaa mutually agree for a 15-day timeframe to win over chhoti Anu's heart
Talking about the show Rupali Ganguli say "Eternally thankful to you Rajan shahi you are a magician and thank you Star Plus for making us what we are. Wherever we go I feel happy that people call me Anupama instead of Rupali, I feel proud. I am so excited to come back to work the next day and I hope this enthusiasm continues. We will keep going." She further said, "I lost my dad in 2016 but when I walk on the sets I feel his presence. So, this is home to me. This is my home and I spend at least 12 hours on the sets and I love being here every day. Thank you each and every one of you."
Anupamaa is an Indian Hindi-language television drama series on Star Plus. Produced by Rajan Shahi and Deepa Shahi under the banner of Director's Kut Productions. A few days back, when Rupali was asked about her inspiration in real life, pat came the reply from an elated Rupali as she shared, "My son Rudransh is my inspiration! He really proved to be a determined child for this competition. There was no way he was giving up, in spite of us telling him to go to the hospital for a stomach checkup". Has Bigg Boss 16 lived up to your expectations?