The actor features in Baal Shiv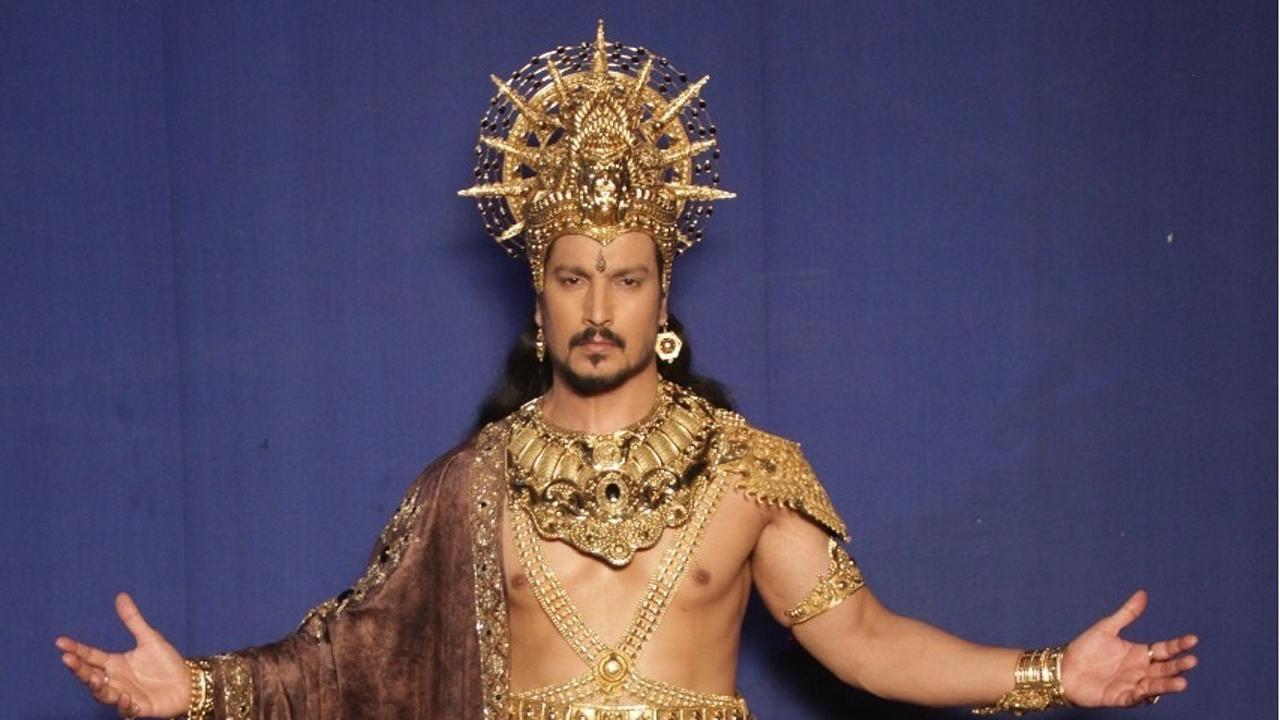 Kapil Nirmal
Kapil Nirmal who features in Baal Shiv, gets in conversation with mid-day.com about being part of a mythological show.
What was it that made you say yes to the show?
I have missed being on television, but I was looking for an exciting and challenging project to make a comeback. And Baal Shiv felt like the perfect choice. The concept of Baal Shiv was the sole reason for taking on this role. I have seen many Mahadev shows, but the story of Baal Shiv is never told before, and that's what makes it the USP of the show. Besides, Tarkasur's character was quite fascinating and appealing. He is the king of Shonitpur and is a man of unmatchable intelligence and impeccable power. Knowing Mahadev being a sanyasi, he asks Lord Brahma for a Vardan that only Shiv's son can kill him, making him an immortal. He is the most selfish person as he does not do any deed without his profit. But at the same time, his love for his family is his only weakness. Amidst all his evil plans, he makes sure to take care of his family and especially his mother. Tarakasur's love for his mother comes out in the form of devotion towards her. My character is an antagonist, but the way his story is being narrated shows the supremacy of the character. The character has both dark and light shades making it an interesting role. And today, when I look at the response I have been getting, I feel I made the right decision.
Research that you had to do for the character... 
I usually refer to notes and research given by the creative and production team. Much research goes into mythological shows and characters, and it is imperative to understand and absorb the details completely. Once one gets complete clarity, it aids in bringing out the character strongly and appropriately on-screen. 
What are the challenges while shooting a mythological show? 
Mythology is very different from other genres. It requires a certain look and feel of the character, body language, diction and dialogue delivery, and a lot of reading and understanding of the character's journey. The entire experience is unique and rewarding. The look is fascinating, and the character is quite powerful. Once you get into the character's look, the acting comes naturally. There is a great deal of responsibility in maintaining that body language, wearing heavy costumes and headgear that we are not used to in everyday life, and most importantly, properly delivering dialogues, diction, and emotions. 
What do you enjoy watching as a viewer? 
Mythological shows are evergreen and my all-time favourites. I have always enjoyed watching them, and there are a great amount of learning and life lessons one gets from such shows. I always wanted to be a part of mythological shows, and &TV's Baal Shiv came my way just at the right moment. I have been receiving a tremendous response. Besides this, I binge-watch content on the OTT platforms in Hindi and English. There are a variety of shows to watch, so one gets wholesome content to watch and stay engaged.