Making her TV debut with Hunarbaaz, Parineeti says reality shows have the power to give platform to the deserving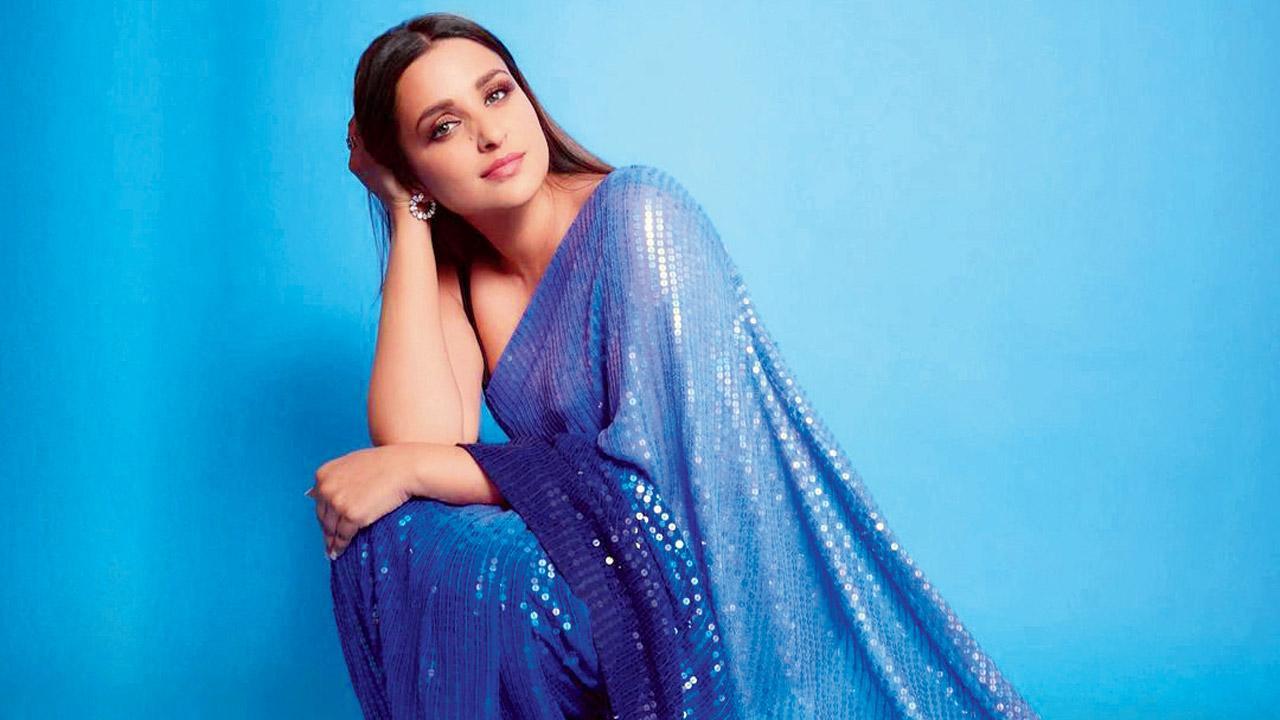 Parineeti Chopra
She has always been vocal about her love for singing, even going behind the mic for Maana ke hum yaar nahin (Meri Pyaari Bindu, 2017). So, one assumed that should Parineeti Chopra be television-bound, she would judge a music reality show. But the actor surprised us when she joined Mithun Chakraborty and Karan Johar to scout for different kinds of talent on Hunarbaaz – Desh Ki Shaan. "Why should I limit myself to one talent? I want them all," she laughs, as she sits down for a chat about being drawn to television, and the power of reality shows.
Edited excerpts from the interview:
Most assumed you would be a judge on a singing reality show. What made you take up Hunarbaaz – Desh Ki Shaan?
There was a time when I thought a singing talent show would be perfect for me. But I didn't want to stick to one talent. I was greedy for it all [laughs]. Television is the perfect fit for me. For many years, I have gone on multiple shows as a guest. The channel producers would ask me why I wasn't on television, and I would never take them seriously. But the truth is I have always felt comfortable on TV. [In my] childhood, I had a small-town exposure, and then went on to have an international upbringing. So, meeting people and hearing their stories is my passion. I wanted a talent show and Hunarbaaz ticked all the right boxes.
Do you think talent-based reality shows go beyond 15-minutes of fame to actually help participants?
Reality shows have tremendous scope. There are some participants who come for the wrong reasons, but the judges and channel can notice that, and they are filtered out. If you observe the past dance or singing reality shows, even the top 10 or 15 participants are successful today because they got a chance. They do corporate shows, travel and are earning their livelihoods. There are playback singers and choreographers who have been discovered on reality shows. Talented people are coming out and auditioning to be a part of these shows. How else would we ever find them? We have a few participants on our show in whom I can see future playback singers and entertainers.  
Do you think these shows play up sob stories for the audience's sympathy?
Why not? We are trying to tell stories of India not just to [city-bred] people like you and me; a show is made for all kinds of viewers. I find myself emotionally moved by some of these stories. Their talent sometimes makes you feel so small and undeserving. If that makes me emotional, and if the channel wants to show that emotion to the world, [I don't think there is anything wrong with that].
As a judge, what's the one thing you seek in contestants?
I am looking for honesty and sincerity. Anyone who is out there for the wrong reasons will never touch my heart. I may be too young or inexperienced to judge the show, but I love hearing people's stories. I am perceptive and can filter people in my life. I am trying to use that trait as a judge.
You had three releases in 2021. Are you happy with your career trajectory?
My career has been the biggest rollercoaster ride. It had the highest high, then a drop, and now I think I am on my way up again. The year 2021 was the start of an upward trajectory. It led to me signing amazing films like Animal, and Uunchai with Sooraj Barjatya. These films wouldn't have happened to me a couple of years ago. So, I'm happy with the way my career has shaped up because I wouldn't have learned the lessons if I hadn't seen any lows. I wouldn't have worked harder to achieve the things I want to. Now, I am more motivated to achieve them.