Returning to the small screen after two years with Swaran Ghar, Ronit Roy says TV will thrive despite OTT boom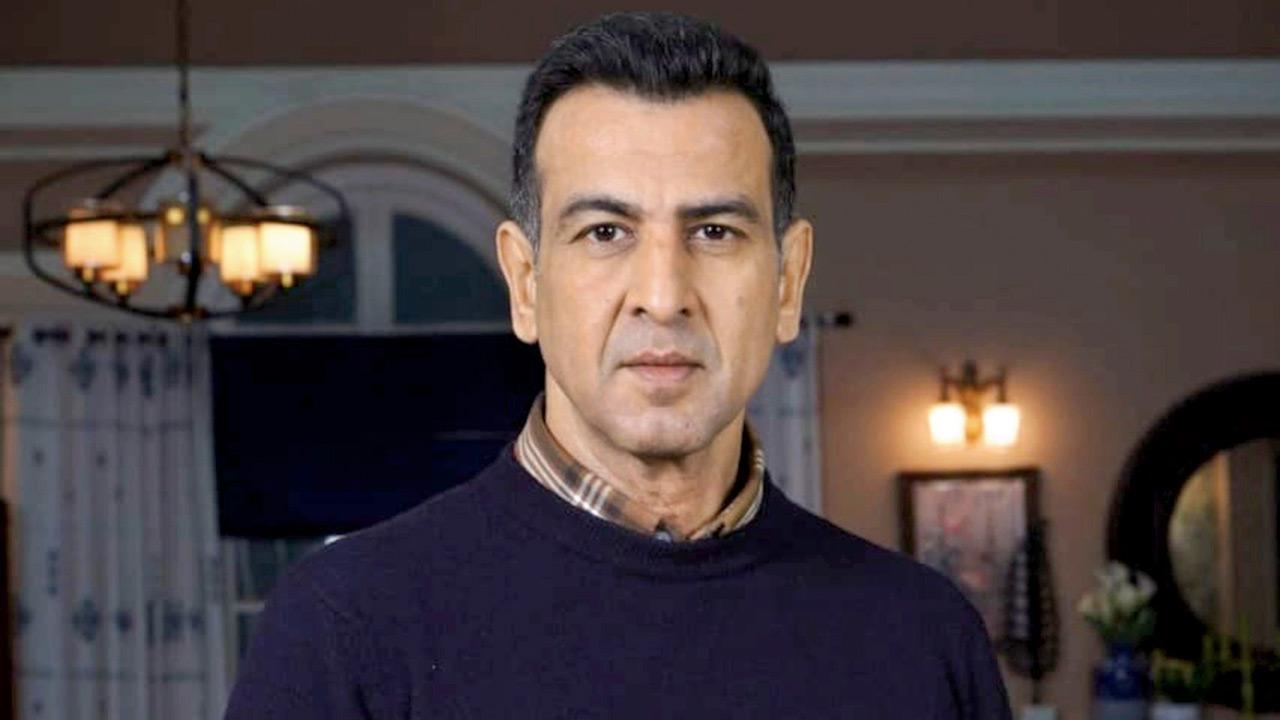 Ronit Roy
After a successful reign in television, Ronit Roy turned his attention to movies and digital entertainment. But one can rarely forget their first love — the actor returns to the tube whenever he is offered a compelling story. This time around, he is gracing the small screen with Swaran Ghar, which sees him play a doting husband and father, [Kanwaljeet Bedi]. Ahead of its airing, we sit down with the actor as he discusses the changing content on TV, his global aspirations and his relationship with children — Ona, Agasthya, and Ador.
Edited excerpts from the interview.
ADVERTISEMENT
Do you think television content is improving since the OTT boom?
Yes, but it is not only [because of the OTT boom]. I remember the Krishi Darshan shows we used to watch on Doordarshan. Then, there was the satellite TV boom. It is not that people didn't try to do different things on TV, but it didn't work. When something doesn't work, people get scared. Conversely, when one [theme] works, everybody jumps on the bandwagon. Now, people are realising that [stories about] reptiles and animals are not working, which means we have stretched it too far. So, they are attempting different themes. Three or four years ago, people would tell me that television is a done industry. I would say that it's getting a dusting, but in the end, it will be cleaner. Television is a beast that cannot die. The revenue here is many folds higher than on OTT.
Did you agree to front Swaran Ghar because of producers Ravi Dubey and Sargun Mehta?
The few days of shoot was an important factor in giving my nod. But I said yes for a selfish reason — Sargun's narration, and the potential of the role itself. I have played a father and a husband many times, but I felt he could be a poster father. It could be an iconic character.
Did you feel a difference while working with producers who have been actors before?
Two things are critical to making content successful — creativity and math. Ravi and Sargun have done a brilliant thing by dividing their work. Ravi takes care of the math, Sargun looks at creativity, and they don't get into each other's territory.
The show revolves around the generation gap. How connected are you to Gen Next?
My son [Agasthya, 14,] calls me Broski. I try to pick up their lingo, which keeps changing every month [laughs]. Sometimes it is, 'Hey, what's going down?' or 'What's good, Broski?' Then, there are the emojis used to express feelings. I try not to make the mistake of picking the wrong emoji at the wrong moment [laughs]. One needs to adapt to the changing world. My kids are my friends, and I need to speak their language to understand them.
Do your children come to you for advice?
Children never approach their parents for advice; they think they know it all. They only come to me when they want my credit card [laughs]. We have lived our life, and can now anticipate problems. They've not been there, so they don't know what to anticipate. I've had chats about the prevalent dangers that one will encounter, like drugs, being taken advantage of, or alcohol consumption. No one is restricted in my home. After you reach a certain age, you can sit with me and have a drink. The only rule we follow at home is not to hide anything. If you need to hide it, don't do it.
You've come a long way. Do you still have miles to go?
Yes. I may be slow to get there, but there is so much to be done. There are many actors and directors I have not worked with yet. I want to be an actor on a global scale. I want to speak different languages. It would seem impossible about 20 years ago, but not any longer.
"Exciting news! Mid-day is now on WhatsApp Channels

Subscribe today by clicking the link and stay updated with the latest news!"
Click here!