Sonarika Bhadoria in a chat with mid-day talks about greenlighting her third consecutive costume drama with Dastaan-E-Mohabbat: Salim Anarkali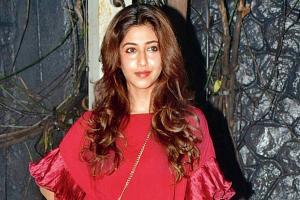 Sonarika Bhadoria
Slipping into the part of the legendary courtesan Anarkali may be a dream role for most artistes, but Sonarika Bhadoria reveals she bid her time before giving her nod to Dastaan-E-Mohabbat: Salim Anarkali. With Devon Ke Dev...Mahadev and Prithvi Vallabh behind her, the actor was in two minds about joining another costume drama.
"Initially, I did not want to do the show because I was doing Prithvi Vallabh. The makers of Dastaan-E-Mohabbat had been looking for an actress to play Anarkali for long, but didn't find anyone. When Prithvi Vallabh got over abruptly, Pathakji [Anirudh Pathak, writer] called me for an audition and I bagged the part immediately. Who in their right mind would say no to a character like Anarkali? A lot of people asked me why I was doing another costume drama, but I'm not concerned about what people say."
To stay honest to her rendition of the courtesan, Bhadoria learnt kathak as part of her prep. "I took about 20 classes. I only learnt basic hand and footwork. But I intend to keep taking classes whenever I can to hone the skill."