The actress was recently seen in Badhai Do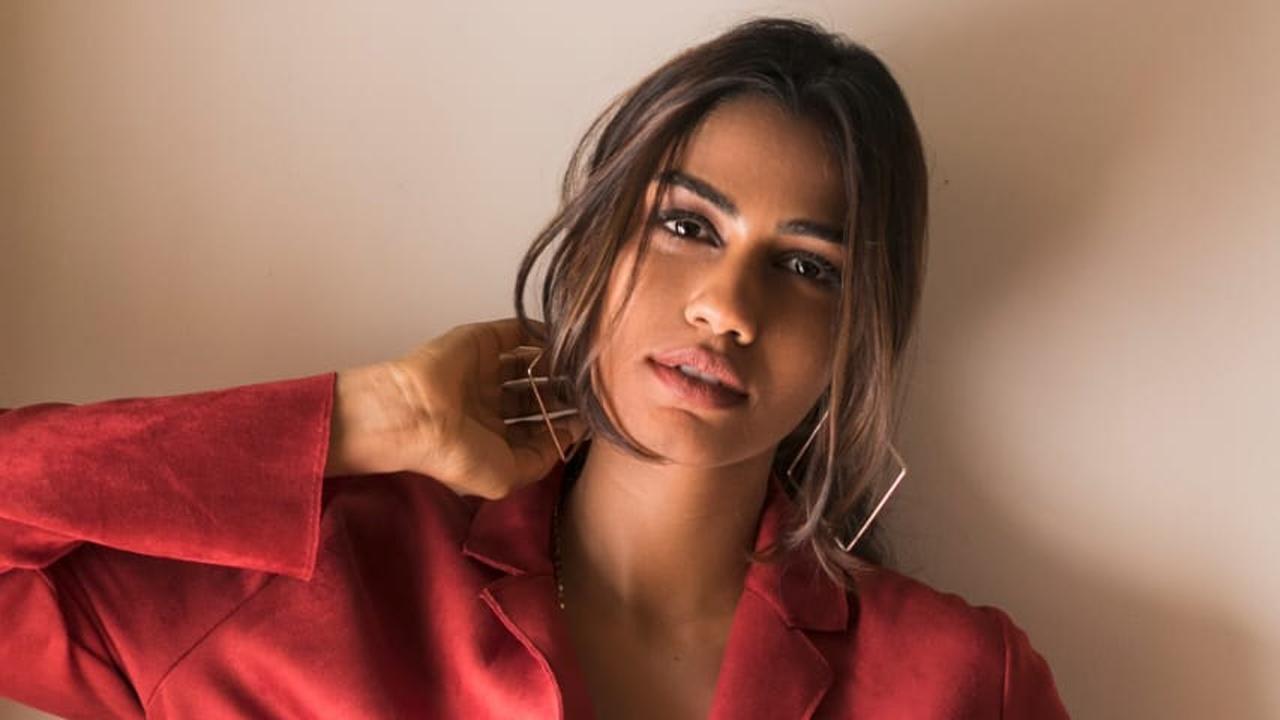 Apeksha Porwal
Actress and former Miss India Apeksha Porwal, who was recently seen in the Rajkummar Rao and Bhumi Pednekar starrer Badhai Do, is now excited for Undekhi season 2. 
What got you on board for Badhai Do?
The complete package of the very theme of the film, a revolutionary story in the LGBTQI space, getting to work in a film with actors like Bhumi Pednekar and Rajkummar Rao in a film by Junglee Pictures directed by Harshvardhan Kulkarni, written by Suman Adhikary and Akshat Ghildial got me on board. What was also exciting for me is to see how my character Komal, affects Sumi's journey. And despite having a limited screen time, I got to play a homosexual and explore Komal's character from college, naive, free and in love, contrasted by a complete jump of a few years where she's married in a traditional family set up, could not stand up to society, while her heart still yearns to meet Sumi. My scenes were with Bhumi and it was lovely to work with her. I have immense respect for her body of work and her choices as an actor. Apart from her talent that you already see on screen, she's also extremely down to earth and easy and fun to work with. 
Tell us about your character in Undekhi 2?
I play a tribal girl from the Sunderbans in Undekhi who has run away to Manali after killing Sarkar where her sister is shot dead by the Atwals, she's stripped, kept in a cage, manages to escape and be on the run and then her companion Rishi is shot dead too. We leave off Season one with my character getting a bullet wound and being unconscious and wheeled away in an ambulance. Without revealing too much, I think Koyal's arc in Season 2 is incredible. There's a lot more action and twists and turns at every stage. She is overtaken but an all consuming rage to avenge her sister's death and how that takes shape and what happens will be revealed in Season 2.
How long was the shoot and any behind the scenes moments that you can share?
The shoot was over three schedules over three months, Mumbai-Manali-Mumbai. We spent a month in Manali and it was one of the best experiences of my life. Having done one season together and coming back for another, our Undekhi cast and crew is truly like family.  We shot in some beautiful locations this time like Deepak Tal and a monastery in Lahaul. And of course the jungles of Manali where Koyal has a lot of scenes both in Season 1 and Season 2. 
How was the Miss India experience?
Cliched but true, Miss India was a childhood dream for me. It was a family tradition to watch Miss India when it would come on TV and my parents and sister dreamt this dream with me. It took years of preparation, winning a national pageant in my teens, getting rejected at the audition stage once of Miss India, getting to the pageant but not winning the title, to finally clinching the crown in 2017. After that, I was always curious about acting, but I wanted to be sure that this is what I truly love and want to do and not just foray into on a whim. So I did a couple acting workshops with Neeraj Kabi and Atul Mongia and then went to a 9 month diploma programme with the Jeff Goldberg Studio which sealed it all for me. I also did a couple of theatre productions before Undekhi happened in 2019.