Some of Mumbai's best-loved Art Deco façades have been recreated for an exhibition — Deco on the Oval — by students of Sir JJ School of Architecture along with professor Mustansir Dalvi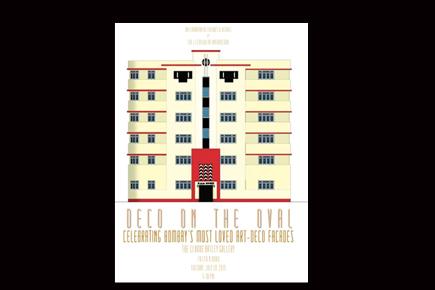 A poster from the exhibition
"Each building is different and yet, speaks in one voice," reminds professor Mustansir Dalvi, curator of Deco on the Oval, an exhibition by students of Sir JJ School of Architecture that will showcase some of Mumbai's finest Art Deco façades. For nearly a year, Dalvi and his students worked meticulously to document the architectural façades of Art Deco buildings that form a stretch around the Oval Maidan.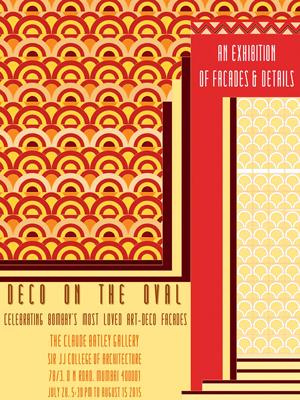 A poster from the exhibition
"All of last year, there was an attempt to project parts of the city, including the Oval Maidan precinct to UNESCO as a potential world heritage city. We felt the exhibition would be a fine showcase when such a case is presented," shares Dalvi, the curator of the exhibition, when asked about the reasons for initiating this project. "Secondly, in the 1990s, our students had documented drawings of these buildings. Using these drawings, these students have now redrawn the façades in the manner in which they were constructed earlier, especially since several changes have been made to the façades later," he informs.


Horizontal panels depicting birds on an Art Deco facade of a building
Art and Mumbai
Throwing light on the colour palette for the exhibition, Dalvi shares that the time (1930s-50s) was when cement products were propagated by cement companies. 'Colourcrete' — was one such product, and along with RCC (Reinforced Cement Concrete) and cement tiles these comprised of chief building materials. "A host of different shades were used. There was an overall playfulness of these façades. Bright shades were used as highlights and as outlines for the architectural detailing while the main colour was mostly subtle," Dalvi reveals.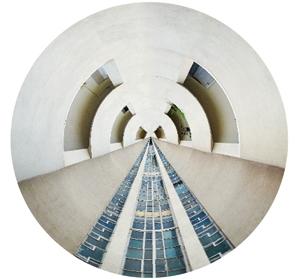 Empress Court
He adds that the exhibition hopes to drive home an important point — so the details (birds, animals, flowers, fountains and geometric patterns) on these buildings can be taken out of context and used for other faculties including graphic and fashion design. "Such projects tend to not only extend the life of a building as a mental concept but also helps imbibe a certain connect and appreciation for these buildings," the curator reasons.


A linear panel displays a dazzling geometric pattern
Urban conflict
"These buildings create an image of the city. Apart from Oval Maidan, you will find such buildings on Marine Drive, Sir Pherozeshah Mehta Road, Dadar-Matunga as well as Mohammed Ali Road. These contribute towards our visual memories of the city," he suggests, about the style's imprint on Mumbai.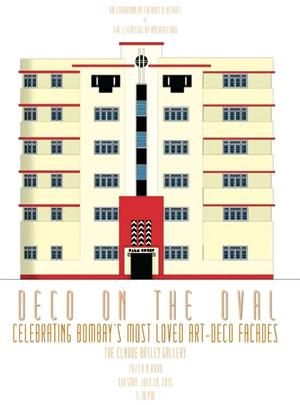 A poster from the exhibition
It's also untrue that only British architects were involved; in fact, Indian architects associated with Oval's buildings include, GB Mhatre, Maneckji Dalal, Merwanji, Bana and Co, Sykes, Patkar & Divecha, Bhedwar & Bhedwar, Gregson, Batley & King, Contractor, Kanga & Co, KP Daver & Co, Poonegar, Billimoria & Co, and John L Mulvaney.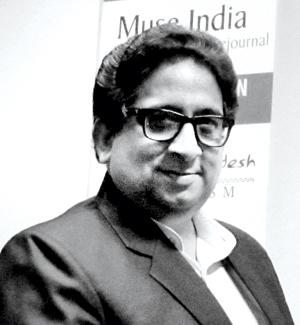 Professor Mustansir Dalvi
Citing the change and churn that the city's skyline has been undergoing, Dalvi feels that today's architects can learn a lot from the Art Deco precinct as it showed immense respect for urban environment without creating a separate identity. "I hope that people can reconnect with these buildings, and celebrate the ebullience of their façades," he signs off.