Two years after breaking up, DJs Axwell and Sebastian Ingrosso, two-third of the Electronic Dance Music trio, Swedish House Mafia, are back together as a new team, called Axwell Ingrosso. They speak with Dhara Vora ahead of their concert in the city, next week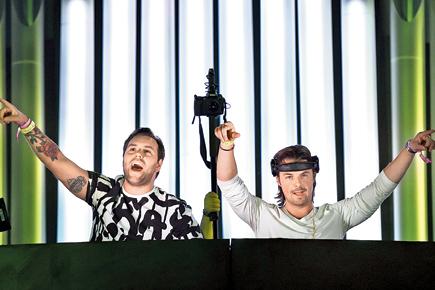 Sebastian Ingrosso and Axwell
Q. You have been here solo when Sunburn started; then as part of Swedish House Mafia, and this time, it's just you and Sebastian. How much has this changed your music?
A. (Axwell) All music evolves but it's still the finest House music that we know how to play. Music evolves with the crowd. The change here is incredible, the power of social media in India is such that we can land having released a track a week ago and everyone will know the words.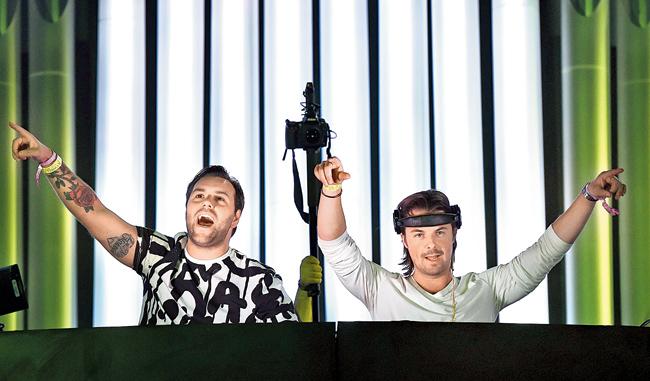 Sebastian Ingrosso and Axwell

Q. Has the music scene in India changed in all these years, since you visited the country?
A. (Both) Yes, of course! Music scenes change, there are many music scenes in each market. Goa has been a mecca of Electronic music for many years and the music will continue to evolve. I feel that India is one of the most connected markets to this kind of music in the world.

Q. The breakup of Swedish House Mafia was huge. What made you two come together?
A. It all stemmed from our decision to do our Departures party in Ibiza and it was a natural progression from there.

Q. Will you still be pursuing solo careers?
A. Yeah, we still have vibrant solo careers but the next two years is about committing 100% to Axwell /\ Ingrosso.

Q. As a trio, you never released an album. How are you dealing with the high expectations from your first album together?
A. This album isn't about what people think, need, what radio pluggers want us to make, what labels wanted us to make. It's about the music in our hearts and that's what you are going to get. Nothing more, nothing less. We will release it early next year.

Q. We saw an interesting collaboration recently with Hip-Hop artiste Pusha T. Will you surprise us with more such names on the album?
A. It's an absolute secret. You have to come for the show.
ADVERTISEMENT
Q. What do you feel about this burst in the field of Electronic Dance Music?
A. We don't know. We play at our shows, which are full of new music and we pack as much creativity as we can on stage. Today, Electronic music is the most popular it has ever been. But as long as everyone's standards remain high, then it will
be fine.

Q. Are there any Indian artistes you are planning to work with?
A. Yes! We have been talking to Sunburn about getting us music from new Indian artistes to consider for collaborations in the future.
"Exciting news! Mid-day is now on WhatsApp Channels

Subscribe today by clicking the link and stay updated with the latest news!"
Click here!