TERI suggested a host of measures, including Green Budgeting and Green Fund, that will aid build in the concepts of sustainable development, climate resilience into the core of the annual budget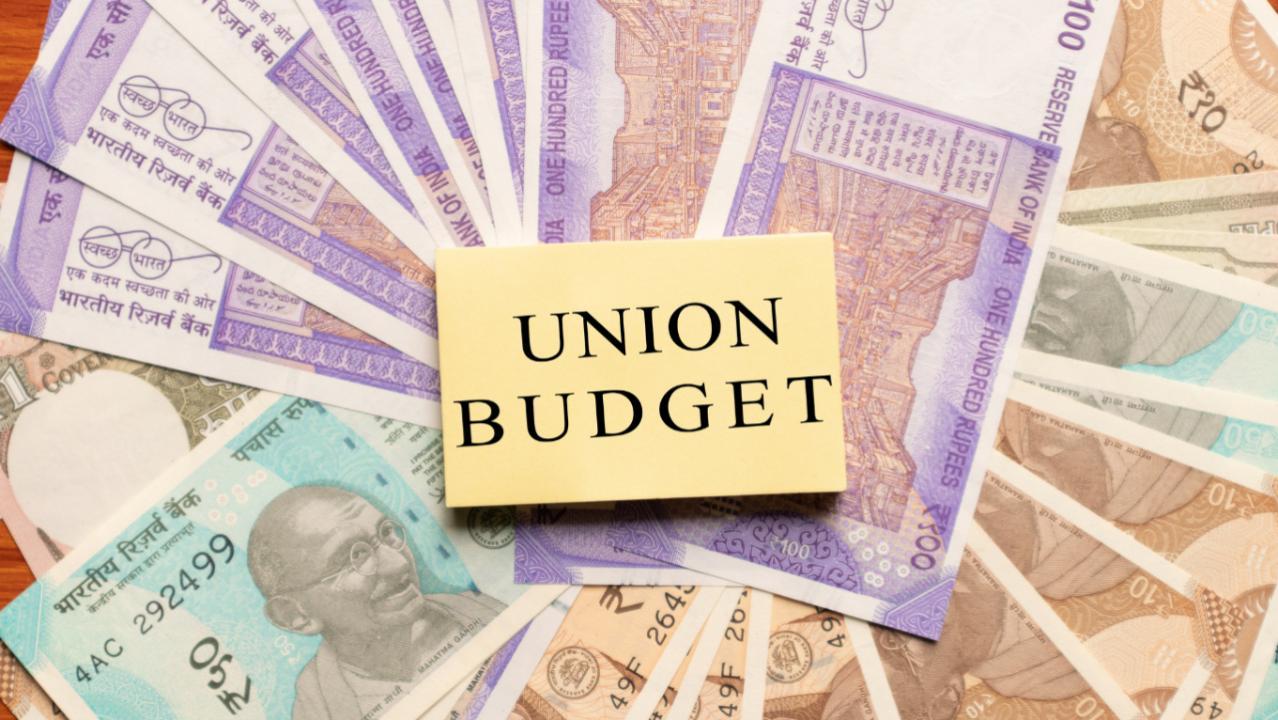 Union Finance Minister Nirmala Sitharaman's budget presentation will start at 11 am on February 1. The presentation will continue for up to two hours. The Union Budget 2023 will be broadcast live on Lok Sabha TV by the Central government. Pic/iStock
With the Union Budget 2023-24 to be presented in Parliament on February 1, experts at The Energy and Resources Institute (TERI) suggested a host of measures, including Green Budgeting and Green Fund, that will aid build in the concepts of sustainable development, climate resilience, and just transition into the core of the annual budget.
Dr Vibha Dhawan, Director General, TERI, pointed out that the Budget 2023 will be the first to be presented since India announced the Long-Term Low Emission Development Strategies (LT-LEDS) to achieve the net zero emission goals by 2070. "It is imperative that the vision of long-term transition is embedded in the annual budgets, as the fiscal policy not only alters incentive structure for consumer and producer choices, but it also sends a strong signal to the private sector for technology adoption," she said.
Energy and Environment
In order to bring down the material intensity of India's development trajectory, Dr Dhawan suggested that the budgetary allocations for yet-to-be-built infrastructure must account for the needs of green planning, particularly the promotion of energy-efficient building designs, sustainably produced materials and the use of renewables.
She added that the "green" efficiency of subsidies needs to be enhanced by prioritising greener alternatives, such as biofertilizers and nano-fertilizers. "We need to align the LiFE initiative with the promotion of solar energy by targeting high power-consuming households. A combination of generation-based incentives for installing solar rooftops with higher peak tariffs will encourage high power-consuming households to invest in solar rooftop systems," Dr Dhawan said. She further added that the range of options that the recently amended Energy Conservation Act offer can be innovatively utilized for bringing down the cost of transition as well as distribution and enforcement of national targets to a wider set of actors.
Suggesting the need for a river policy at the central and state-levels, Dr SK Sarkar, Distinguished Fellow, TERI, and former Secretary, Ministry of Water Resources, said, "The River Policy should adopt various principles such as river as living entity, river basin as a planning unit, river water for ecosystem, requirement enhancing resilience, mapping revenue records for understanding river flow, and adopting nature-based solutions." He suggested the states be incentivized in the Union Budget for preparing the State River Policy, while the Central River Policy should be framed in consultation with stakeholders including states.
Healthcare
Sabarish Chandrasekaran, Co-Founder and CEO, MediSim VR on Healthcare sector: On the back of the Budget 2023. The domestic pharma industry is currently around USD 50 billion in size and aspires to grow to around USD 130 billion by 2030. From simplifying regulations to bringing innovations in the R&D segment, the budget is expected to enhance policy-level changes and introduce measures to promote medical tourism in the country. Higher fund allocation to improve the primary public healthcare facilities and introduction of the digital health ecosystem, we hope, would be the key focus areas in the budget this year. We hope more impetus on technology for expansion of medical care in smaller towns will be given a significant boost."
As the budget approaches, it is necessary to highlight certain issues that need to be tackled with prompt solutions. Dr Sunita Dube, a Renowned Radiologist and Founder, MedscapeIndia, says that it is the need of the hour to meet the needs of adolescent girls, pregnant and lactating women along with senior citizens. The problem of open defecation needs to be solved to maintain hygiene in society and avoid infections. Waste management, air quality, and natural disasters should be handled with care, preparation for future pandemic, accidents and violence incidents should be reduced in the country as millions of people are losing their lives. 
Malnutrition is worrisome and it should be ensured that each and every one get basic necessities such as food, clothing, and shelter. The country should aim for sustainable development. Children are the future of the country and should be given good education to make sure the country progresses. The health workforce should be developed in the country to manage crises such as Covid -19 outbreak. Medical facilities should be provided to each and every citizen of the country without any discrimination.
The two-year long now again and the continuing effect of the pandemic has seriously affected the progress toward achieving the Sustainable Development Goals by 2030. Moving ahead, India's key health targets like a reduction in the U5MR to 25 per live birth or less, ending the AIDS epidemic and tuberculosis, reduction of mortality by non-communicable diseases, and addressing mental health issues, digital health, skilled critical care staff, reduction custom duty require a larger financial commitment in the budget.
Education
Kushal Chakravorty, Founder of Lotus Petal Foundation, highlights the importance of provision for Edtech in the upcoming budget. "Adoption of EdTech in the execution of NIPUN Bharat using remote teaching models with active public-private partnerships can be a game changer. Increased budgetary allocations towards this will be a welcome step" says Kushal.
"The highest priority of the education system as mandated by NEP 2020 should be to achieve universal foundational literacy and numeracy in primary school-level students by 2025. In view of the recent ASER report indicates that there has been a decline in the basic reading and arithmetic skills of young children in Class 3 and Class 5 in India. To achieve this basic most basic learning requirement (i.e., reading, writing, and arithmetic at the foundational level) there is an expectation to increase the allocation of funds for the NIPUN Bharat scheme".
"At the same time, effective implementation at lower cost and time is a challenge given the wide geographic spread, teacher shortages, and need for teacher training. These challenges can be addressed by the widespread adoption of innovative live digital teaching methods under EdTech. During the pandemic, organizations including Lotus Petal Foundation have found methods of imparting education to primary-level children remotely. The increased availability of smartphones and digital devices can be utilized to implement the NIPUN Bharat scheme using these teaching models. The expectation is increased fund allocation towards bridging the digital divide, especially in underserved communities".
Travel
Mr. Santosh Kumar, Country Manager for India, Sri Lanka, Maldives, and Indonesia shares that the travel industry is on a robust path to recovery. "Our recent APAC Travel Confidence Index also reinforces this as it found that 75% of travellers were now ready to explore the world. Additionally, according to the latest Henley Passport Index, which ranks passports based on their power and mobility, India stands at the 85th position. It is anticipated that more Indians will take international trips in the coming year.
Considering this we look forward to new policies and structures that will further emphasize a sustainable way of travelling. Early last year as per our Travel Confidence Index we saw 93% of respondents agreeing on the importance of making sustainable travel decisions followed by Vietnam (83%) and China (77%). This intent also translates into action as 82% of Indian travellers are willing to pay more if it means they can make more sustainable travel choices and 77% of Indian travellers are okay with less variety in options as long as their travel decisions are sustainable.
With people becoming more conscious about their choices while travelling, establishing a standardized framework, mechanism and policy to promote sustainable operations in tourism and hospitality is the need of the hour."
Read More: Budget 2023: What the real estate sector expects from FM Nirmala Sitharaman