Kylie Jenner was mom-shamed on social media for supposedly neglecting her infant daughter. Experts decode the importance of me-time for new mothers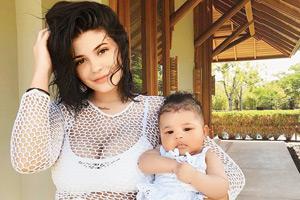 Kylie Jenner on vacation with her daughter Stormi. pic courtesy/ instagram.com/kylie jenner
Last month, social media star Kylie Jenner was severely mom-shamed by keyboard warriors for heading to a music festival without her infant daughter, Stormi. While Internet trolls are no experts, what exactly does it take to form a bond with your baby?
ADVERTISEMENT
"Fundamental human nature includes adapting to changes. For a woman to transition into motherhood is common, nevertheless, it's not a cakewalk. Many women experience post-partum blues for about two weeks after delivery. Should it extend beyond this period, it could be a sign of a post-partum disorder. Therefore, we need to build a society that accepts and understands the plethora of emotions that a new mother experiences," says Maithili Thanawala Kanabar, counselling psychologist.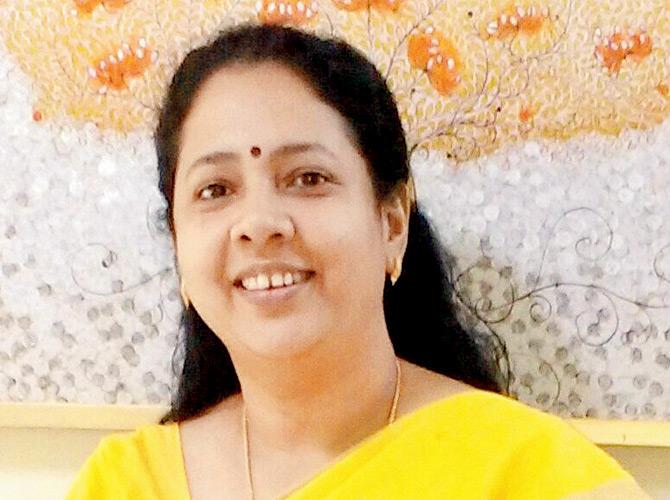 Dr. Bindu KS
Here's our primer on how to face up to it, and move on.
1. Return to working out
"The body needs six weeks to heal — whether it's a natural birth, caesarean or an episiotomy [which involves a vaginal cut]. The body's physiology gets back to normal in six weeks, the uterus comes back to shape and body fluids return to normalcy. Whether a housewife or a working woman, it is advisable that she resumes her fitness regime in six weeks," says Dr Ranjana Dhanu, consultant, gynaecology and obstetrics, Hinduja Healthcare Surgical. But if you have been regular with your fitness routine before and during your pregnancy, you can even go back to working out within a week if you have had a normal delivery. "Start with light exercises such as stretches and walks," says Dr Bindhu KS, consultant, gynaecology, Apollo Hospitals, Navi Mumbai. The body, especially the spine, kidneys, heart and lungs and not just the reproductive organs, undergo changes, says Dr Bindhu.
2. Get back to the office
Kanabar explains that there is no "mother manual" that defines the best time for a new mother to dive into a competitive workspace. "Try being around the baby for the first few months. Talk to your baby about beginning work and scaffold it for him/her. If your baby is used to co-sleeping, breastfeeding, and you are finding it difficult to wean him/her off, they may take some time to get used to your absence," says Kanabar. Unfortunately, not many companies in India have a full-time crèche facility. "Indian companies must make it mandatory to have a full-time crèche at the workplace. This will increase the overall efficiency of working women, especially when it comes to the corporate workplace,"
believes Dr Dhanu.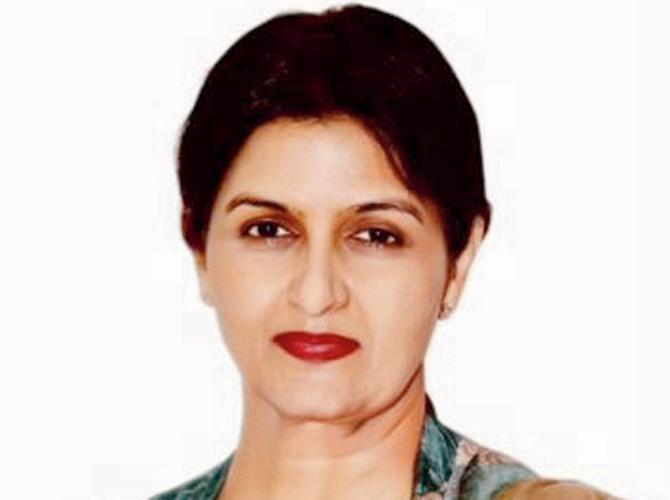 Dr Ranjana Dhanu
"Almost all companies have a six-month maternity leave policy. The key is to strike a balance between motherhood and work," says Dr Bindhu. If it gets overwhelming, Kanabar suggests reaching out to your support system. However, she warns that it is imperative for mothers to remember to not board the overcompensating train, which might drive one to overdo things and become more lenient.
3. Take a break
"Any wound takes six weeks to heal and it heals well in this period for any kind of birth. Hardcore physical or adventure activities are absolutely safe after six weeks. All the medical textbooks say that the body needs to resume some kind of exercise or physical activity post six weeks of delivery. If you can afford it, take a nanny along," suggests Dr Dhanu.
4. Slip into a chic mode
Be it exercising or getting your glam on, pursuing something that makes you look and feel good is a good way to boost your morale. "Me-time is viewed as a selfish concept while in reality, it is a safe space that every human needs to visit to rejuvenate," says Kanabar. It is the quality of time spent with the baby that matters.
Dr Bindhu adds that people also spend only two to three hours with their child but that does not mean there is no bonding.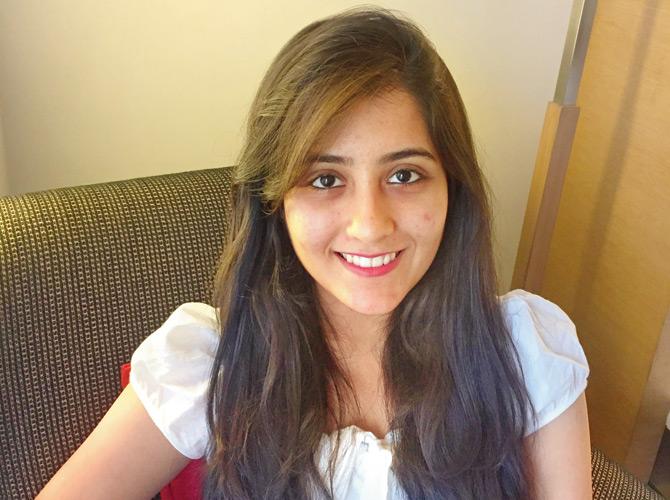 Maithili Thanawala Kanabar
Mother, baby and attachment
Some studies suggest that the first three months are the most crucial. Infants develop representations of attachments based on the bond with the primary caregiver. Pioneering British psychiatrist John Bowlby suggested that this attachment acts as a prototype for their future relationships and psychological health.
An infant communicates in rudimental ways and attending to those needs reinforces the infant's sense of security. It is essential that the mother is attentive and spends quality time with the infant, but there is no need to spend every breathing moment with them. Comforting, breastfeeding on time (or feeding the baby yourself), and communicating with the baby leads to a secure attachment.
Usually, securely attached babies cry when the mother leaves and allow the mother to comfort them when she returns. Every baby responds differently. Remain receptive to the baby's needs and spend quality time without distractions.
Watch for signs like how the baby responds when you return after a brief absence. Most would allow you to comfort them and look at you when they are inching towards exploring something new. And lastly, mum knows best. So look out for every sign.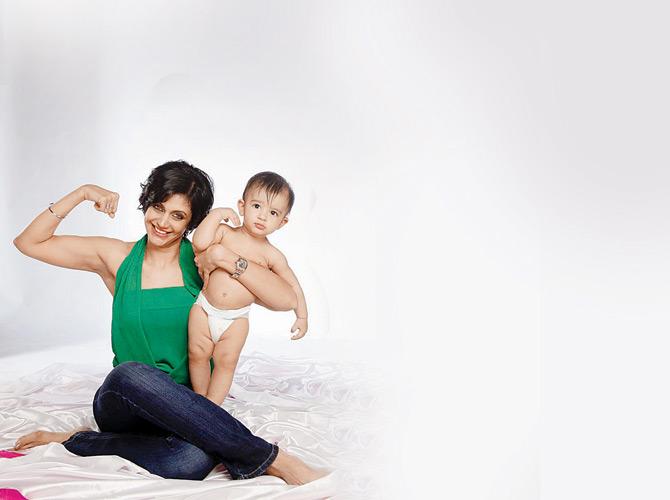 Mandira Bedi with her son Veer, who is six today. pic courtesy/jitu savlani
I was fit when I was pregnant. After birth, I had to wait for 40 days before I could exercise again. On the 41st day, I stepped out for my first walk. It was pouring at the time but I had decided that come rain or storm, I will go for it. Later, I started jogging, moved to gymming and lifting weights. I had gained 22kg and was able to return to my pre-pregnancy weight in six months. I had serious post-partum depression that lasted for those 40 days. My depression disappeared after I started exercising. I had a baby pretty late in my life [at 39]. I didn't fall in love with him at first sight. I wondered, 'This is the end of my freedom. Will I get work after this?'. It was overwhelming. It's important to be aware that what's going on with you is normal and okay. But in that period of 40 days I eventually fell in love with him. Giving birth to him is the best thing I have done. But motherhood is not the only thing that defines me. I am hands-on, but I think you can be a better mother if you are not thinking about it 24/7. That little time for you is crucial. The rule in our house is either parent has to be there at home, always. Working out has less to do for me physically than what it does for me mentally.
Catch up on all the latest Crime, National, International and Hatke news here. Also download the new mid-day Android and iOS apps to get latest updates
"Exciting news! Mid-day is now on WhatsApp Channels

Subscribe today by clicking the link and stay updated with the latest news!"
Click here!