Mid-Day.com assistant editor shares what it means to leave her beloved pet behind and shift to a new city during the pandemic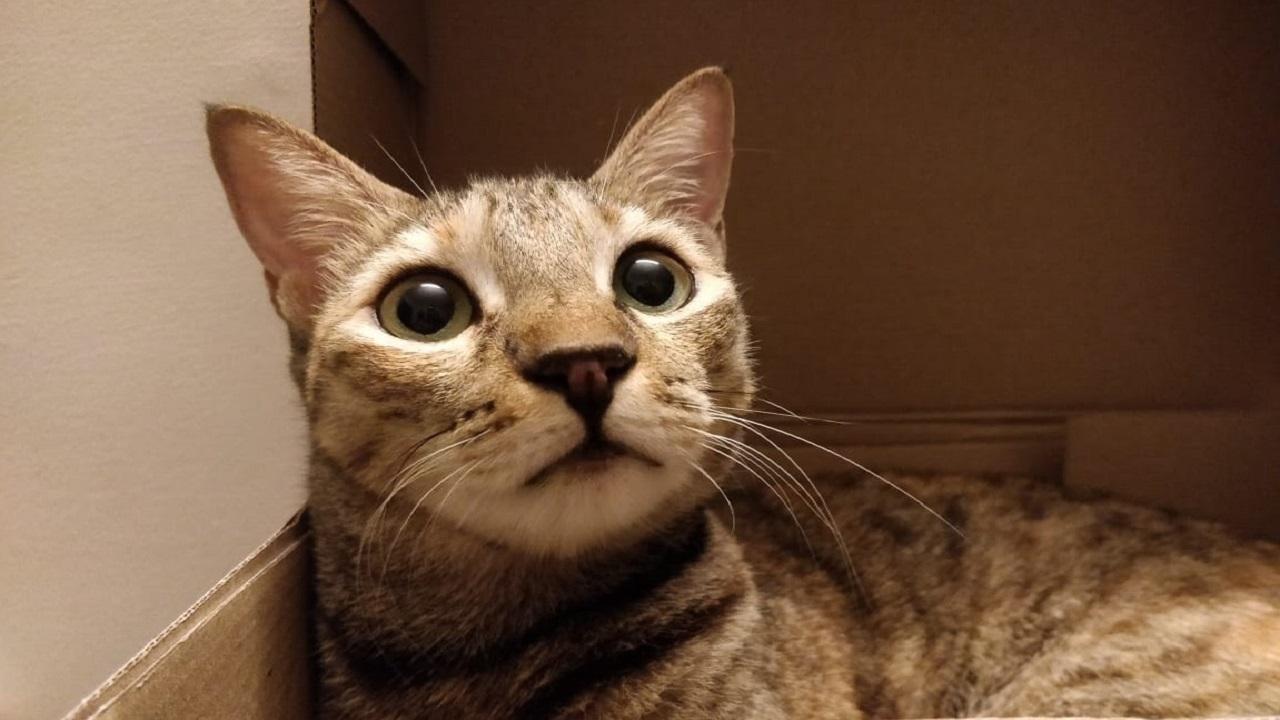 Chandralekha
Before I met Chandu, I had always found myself endlessly scrolling through pet adoption pages on Facebook. I, eagerly, wanted to adopt a kitten but full-time work and social engagements stopped me from taking a step ahead. Even when I was not trying, my phone and social media accounts would be full of kitten photos and videos.
After living away from home for over five years, in January 2019, I decided to adopt a cat. Kittens are cute and hard to resist but also require a lot of time and patience. Keeping in mind these things, I decided to go for an older cat, which are calmer, socialised and litter trained (biggest advantage).
ADVERTISEMENT
It was January 3, when I got her home. Chandralekha was a 3-year-old Indian breed cat. It took me months to understand her and get used to someone being in my room all the time. But she quickly caught on to the new environment and before I knew, she took over all the space – bed, cupboards, study table, chair and dresser. Soon, everything became about her and I customised my life accordingly.
She was highly affectionate and full of energy. Not only did she help me deal with loneliness, she also was a great companion to share the couch with at the end of a long day. She was intelligent and self-sufficient. She loved me but also knew how to keep herself occupied - which made her the perfect live-in companion. Keeping her entertained and making sure she was well tended to, soon became my second nature.
When the lockdown was announced and I started working from home, she was clearly not happy seeing me home all the time. I could figure out that I was invading her space and she was not getting her 'me' time. However, little did I know that it would break her heart to see me leave.
Amid the pandemic, I switched jobs in June 2020, which required me to move to another city. Thanks to work from home, I was not asked to move immediately. However, in November last year, I was asked to move. I ran to see my cat.
I looked around and saw her sitting on the cat tree, enjoying the view outside the window. I called her by her name; "Chandu". She turned and slowly blinked her eyes. It broke my heart because it is one of the ways a cat says 'I love you'. It felt like she had sensed the melancholy in my voice.
I couldn't possibly leave her behind. Immediately, I started searching for ways to take her with me to the new city. I searched online, spoke to friends and read the rules on every airline. But travel rules were strict and commuting with a pet would have been risky. Not to mention, I was supposed to be living alone in the other city, managing everything on my own. Not being able to give her undivided attention would have made me feel guilty every day.
My flatmate suggested that I leave Chandu with her for a while and take her when the restrictions are eased. I had to leave her behind.
It's been several months that I have not seen her but the twitch of her eyes, spring in her step and her sitting next to me on my couch as if to say "I am here for you even if we don't talk much" are etched in my memory.
Maybe, once the pandemic is over (hopefully soon!), I will see Chandu again. I hope she is the same energetic little thing that she was but it's the calmness in her, I miss the most.
"Exciting news! Mid-day is now on WhatsApp Channels

Subscribe today by clicking the link and stay updated with the latest news!"
Click here!