A presentation-performance recounts a movement that music icons Bhupen Hazarika and Hemango Biswas led in the '60s to quell hatred during linguistic riots in Assam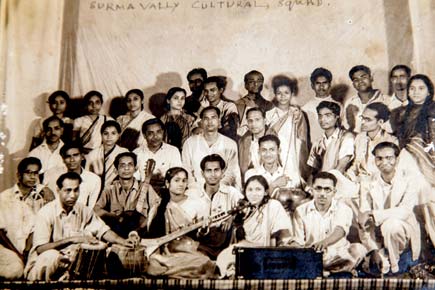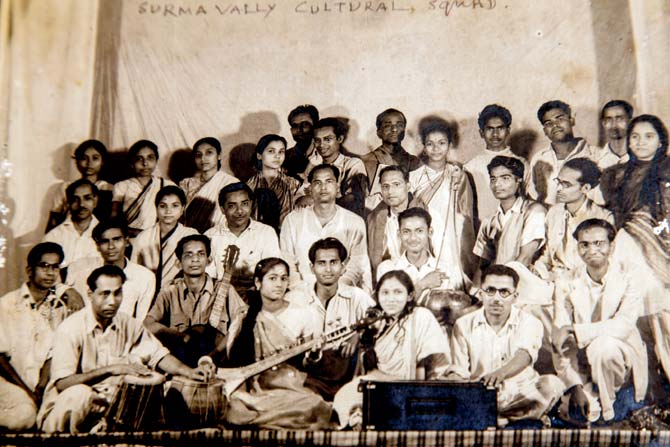 Surma Valley cultural squad
The year is 1960. Rongmon, a Bengali peasant who found his second home in Assam after Partition, is reliving the trauma. A proposal has been made to declare Assamese as the only official language of the state, and riots have broken out. But Haradhon, an Assamese farmer -- and therefore, Rongmon's potential enemy -- is all ears as the latter shares his sorrow. "We drink from the same fountain of love; our mothers shed the same tears," they conclude. "We will build the hut again." 
ADVERTISEMENT
This conversation forms the lyrics of the iconic song, Haradhon-Rongmon Katha, which Hemango Biswas and Bhupen Hazarika wrote and sang to soothe the wounds of the riot-affected people of Assam on August 27, 1960, in Shillong, the then capital of the state. "Even the most violent riots can be quelled within some time, but the distrust and hatred linger. My father and Mr Hazarika set out to alleviate these emotions with their cultural movement," shares Rongili Biswas about how eminent Bengali singer, composer, author and political activist Hemango Biswas, and Assam's celebrated singer, lyricist and filmmaker, Bhupen Hazarika, became co-cultural strategists.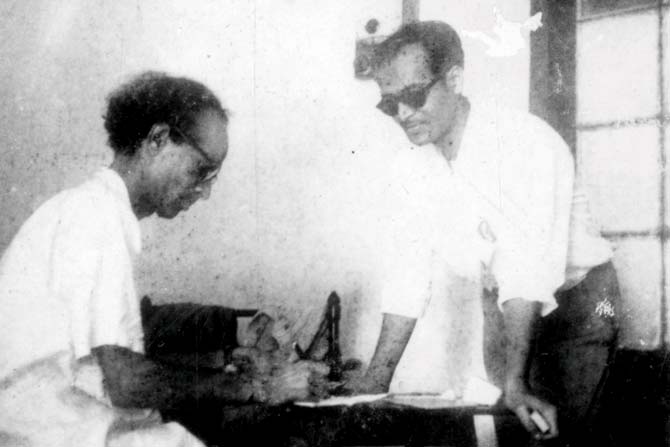 Hemango Biswas (left) with Bhupen Hazarika in 1960
Last year, Rongili, a Kolkata-based economist and singer, undertook a project under the India Foundation for the Arts to reconstruct the spirit of the time when Biswas and Hazarika, both strongly associated with the Indian People's Theatre Association, took it upon themselves to bring succour to Assam. "In what probably remains an unparalleled initiative in India's history, the two formed a troupe of dancers, musicians and theatre artistes, and travelled across the state, staging performances with a message of peace and unity. They also roped in local artistes from diverse communities," says Rongili, who is coming to Mumbai for a presentation-performance, where she will sing her father's well-known songs. The event will also include a screening of excerpts from the documentary A Song for All, which captures her journey to Assam.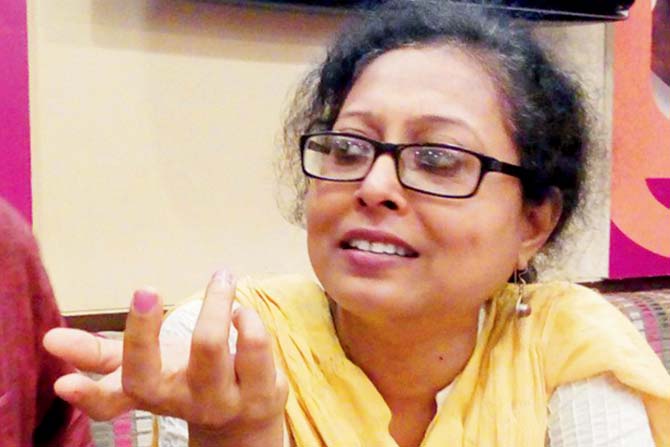 Rongili Biswas
When Biswas and Hazarika wrote Haradhon-Rongmon Katha, recording it was not their priority. During her research, Rongili met a veteran IPTA member who had independently recorded a version of the song. That, a patchy home recording and childhood memories helped her resurrect the song, which appealed to the humane side of man like no army action could.
On September 23, 6.30 pm At Studio Tamaasha, Versova. Call 9004609272