Mumbai is maxing its Scrabble score. Not only did Sherwin Rodrigues win the National Championship this year, but more enthusiasts are also getting glued to this board game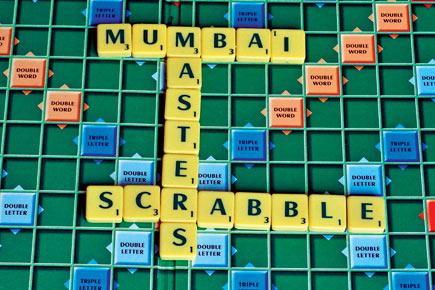 Though the world may be mired in SMS lingo and emoticons, there is one home for words that will never cease to be. Scrabble, the 65-year-old classic word game, and arguably the most popular in the world, beckons people to fuse chance and skill and run for dictionaries as they yell, shout, and claim their score. The joy of creating meaning in the smooth brown rack holds many childhood memories for children and adults the world over. In the recently concluded National Tournament, a Mumbai boy superseded 82 participants from across the country as he created more words on the 15x15 grid than most envious geeks.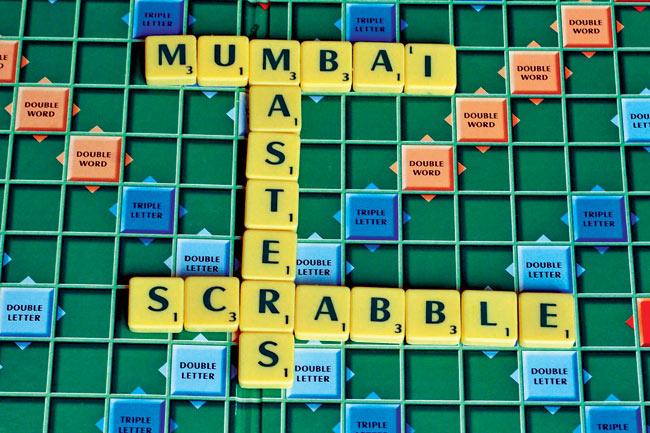 Pic/Datta Kumbhar
Tale of two ages
The game has been making inlets in busy lifestyles of Mumbaiites in its own way. PC Jose, Chairman of the Mumbai Scrabble Club and the current National Champion Sherwin Rodrigues are two such individuals who found the game through unique routes but are equally smitten by it. "It was in the 1980s, when I was working with the company, Saudi Aramco when I had nothing to do in Saudi Arabia. Someone introduced me to the game and since then I was hooked," recalls Jose who is as old as the game. He laments how on his return in 1988, till about a decade, the game remained inaccessible to him, as there weren't many takers to the game.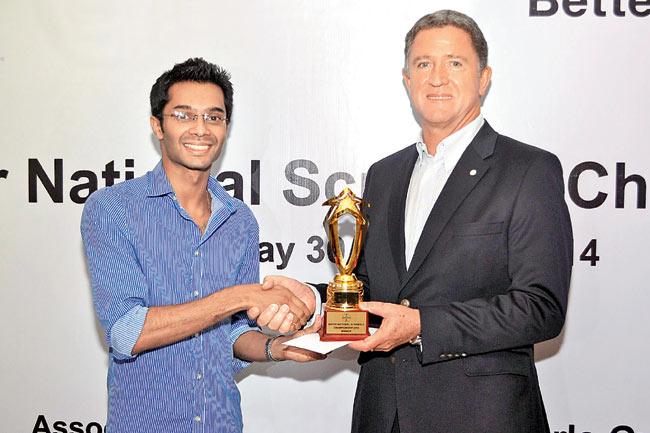 Richard van der Merwe (right), senior Bayer representative, South Asia with winner Sherwin Rodrigues
The game changer was "Zygo, for VR Damaraj (director of the Zygo Clubs) came to Mumbai and conducted a tournament in 1998" says Jose. Held for the first time in Mumbai, the club went on to introduce love for the game in most metropolitans of the country. Soon enough, in 2003, the Mumbai Scrabble Club was founded.
On the other hand, 24-year-old Rodrigues, relates why the game is a serious preoccupation with him, "As a kid I always loved solving jumbled words. My mother and grandparents introduced me to Scrabble, and I figured it was the perfect game to play around with words. It also helped improve my counting skills; I liked that there is a lot of thinking required in every move of the game."
Love of a lifetime
Since its early days, the game in the city has witnessed a serious edge to it with the hosting of regular championships and tournaments. Within a decade, the maximum city held the World Scrabble Championship in 2007. Considering that the first World Scrabble Championship was held at London in 1991, the fact that Mumbai was taking the sport seriously within a decade of being introduced is a reason to rejoice.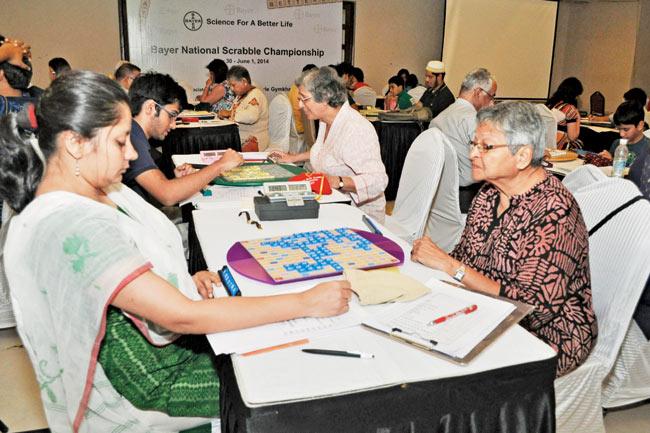 Enthusiasts play Scrabble at the Championship 
Dr Varisht Hingorani, a radiologist from Juhu, and former president of Scrabble Association of India (SAI), shares, "SAI has over 100 life members and an equal number of ordinary members. The Mumbai Scrabble Club has more than 300 members."
Still Jose laments how the lack of Scrabble being a spectator game, means less number of people coming together to enjoy it. Earlier, Bandra was a meeting point for members to come and exercise their grey cells. "Now, only tournaments and championships make people come together and play either in the premier or the open division categories depending on their score," Jose informs. He suggests that city schools training their students might help.
"Only two schools, have shown interest, St Gregorios High School in Chembur and Juhu's Jamnabai Narsee School that have been training their students for a while now."
Dr Hingorani, who had been teaching along with his wife at Jamnabai for the last 10 years, took the board game to another level. "Since I started teaching Scrabble, it was always taught under the name Wordaholix. Lately, as we kept on getting queries by children who aspired to be World Scrabble champions, we decided to expand the effort and name the initiative Wordaholix," shares Dr Hingorani.
Founded in September 2013 and now aided by Rodrigues, the classes are conducted almost every quarter. Having conducted two batches, they are heartened that many children want to raise the bar of Scrabble in the city while an adult showed keen interest in being trained as well. They say that every minute, 500 games are being initiated in the world. We urge you to add to the number, and open the board to give your fwllo wordsmith a run for the dictionary.
Mumbai loves its Scrabble
As per Mattel's official sales records, "Scrabble has enjoyed rock-steady, year-on-year growth over the last decade." Sivaraman Balakrishnan, senior manager, Landmark ascertains, "Scrabble has been a perennial bestseller at Landmark stores, with a consistent 15% growth over the last two years. Last year, Scrabble has experimented with a new range called Twist and Turn; now a favourite gifting item. Landmark will also host the Scrabble Challenge later this year along with Mattel." Crossword CEO Kinjal Shah confirmed that about 200 pieces are sold weekly at their outlets.
...and so it began
As per Mattel, "Scrabble was invented in 1931, by Alfred Mosher Butts, an architect at Poughkeepsie in New York State, USA." Unemployed at the time, Butts was keen on creating a combination of three pastimes that were popular — board games, crosswords and number games. To understand letter distribution, Butts studied the front page of The New York Times and calculated each alphabet's frequency.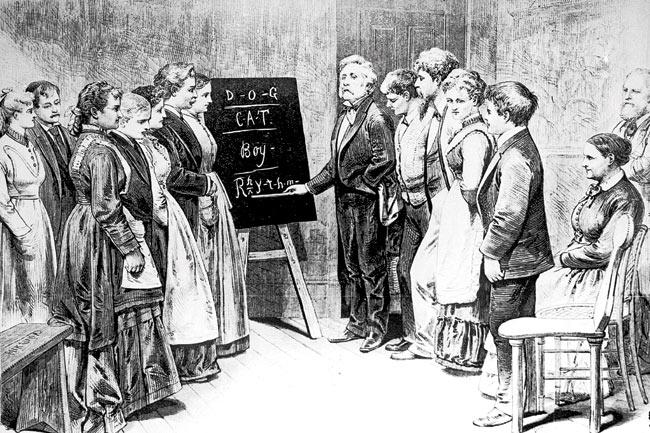 Circa 1870: A group crowds around a blackboard, engaged in the popular winter pastime of 'Spelling Bees', a possible precursor of the board game Scrabble. Pic Courtesy/Getty Images