Five creative Mumbaikars spoke to us about their lockdown learnings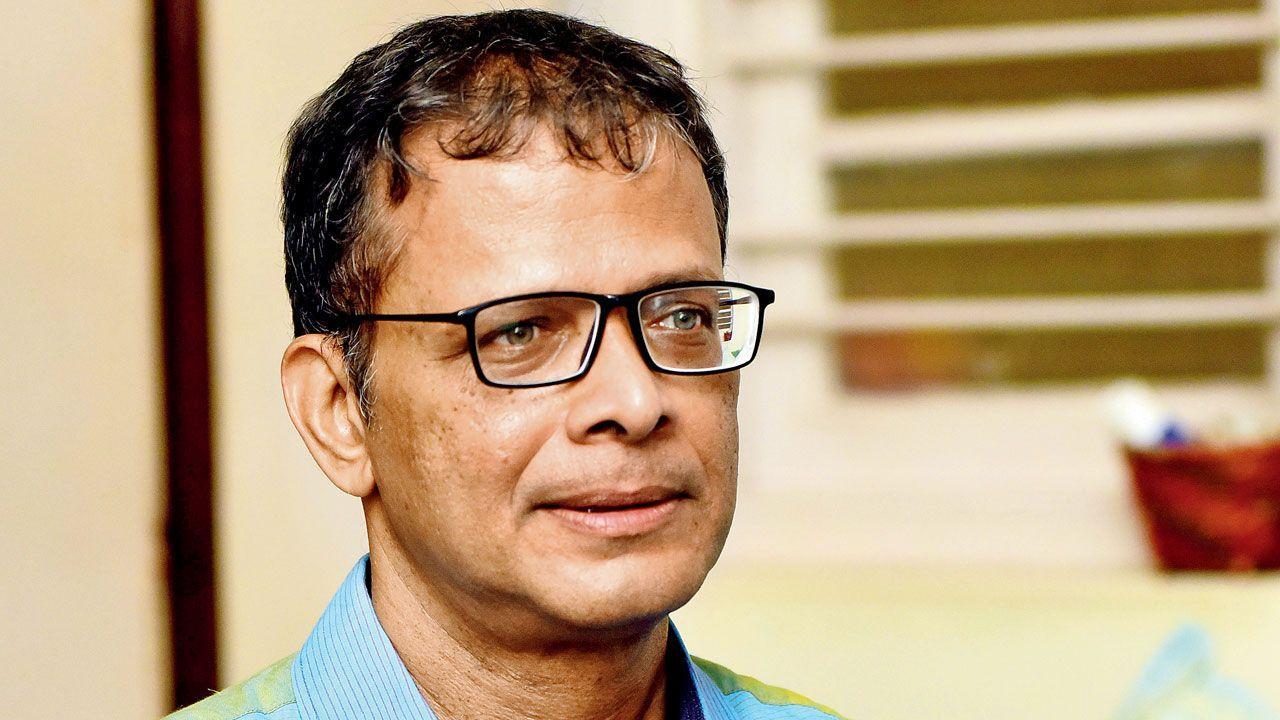 Jerry Pinto Photo Courtesy: Ashish Rane
One year ago, the entire country, and in fact the world, had just begun to learn how to navigate their way through the Covid-19 pandemic. Mid-Day.com asked five creative Mumbaikars share what kept them busy during the pandemic 

Jerry Pinto, author 
ADVERTISEMENT
It wasn't much of a problem as the work of a writer is fairly room-bound. However, being a teacher of social communications at Sophia College, I am used to interacting in a classroom with my students and the digital medium changed that. What got me through the lockdown is my work, but I missed out on listening to stories from people, because that is what helps a writer. I think I lost out on a year of stories, but there is also the possibility of listening to people talking about the lockdown or being locked in. I am working on the translation of 'Akherchi Atmacharitra' by Rajendra Banhatti, and 'The Loves of Yuri'.

Balraj Singh Ghai, owner, The Habitat
A bunch of things helped me during the lockdown. Initially, it was all about 'How do I go back to my work?' The thought of going online came to mind, but then I thought it might not work for us because we are a live venue, and it would mean that we break the entire ethos of this space. But we ended up doing something really cool. A lot of comedians had started livestreaming, and I ended up helping some of them set up their streaming platforms. Then I thought I needed to learn new things and ended up doing an online video-editing course. I discovered online learning through YouTube. I also kept myself busy with trying to connect with everyone possible. I actually spoke to many more people during the lockdown, whom I had not reached out to in the couple of years prior, due to work commitments. It was good to reconnect and understand what they were going through; it gave a sense of calmness, that one is not alone in this. 

Chirodeep Chaudhuri, photographer
In my case, I had been working on various projects before the lockdown started. This gave me the time to concentrate on that work. It also gave me a chance to keep looking and re-looking, and two of those projects have now shaped up very well, I think. It is largely to do with the kind of time I had during the lockdown. During the latter half of the lockdown, I participated in webinars and these allowed me to look back at my works-in-progress and gauge the audience reaction. So, it was mostly my work that kept me busy. 

Shernaz Patel, actor
What really kept me going during the lockdown are my friends. Being able to communicate with my friends through the difficult times, and chatting with and seeing each other on Zoom, was a very important part during the lockdown. That was one constant that I had throughout the lockdown. 

Sanjana Shah, curator and creative director, Tao Art Gallery  
Two things got me through the lockdown – first, my evening chai with mom as we watched the sunset every day. It was something rare for us, because during our busy working lives, we would rarely get such a time together, and we bonded over so much and truly shared a deep sense of companionship and love. The second thing was doing surya namaskar and meditating. I have always found it super hard to stay still; but when you have no choice and can't go out, you are forced to turn inwards. It's surprising how quickly I was able to pick it up and began to love it. I would do around 15 surya namaskars and then do pranayama, or just meditate in silence for 20 minutes after. I've continued the practice till today and make sure I meditate daily, even if in the car during my work commute. The lockdown period taught us to value the things we took for granted and showed us how we can adapt and be our greatest source of strength and light. I hope to carry forward these learnings from now on.
"Exciting news! Mid-day is now on WhatsApp Channels

Subscribe today by clicking the link and stay updated with the latest news!"
Click here!