Deep Chhabria, Raunaq Rajani and Tushar Abhichandani will take a dig at Sindhi stereotypes accompanied by their own brand of humour at an upcoming show, Sindhi Quota, at The Hive on February 19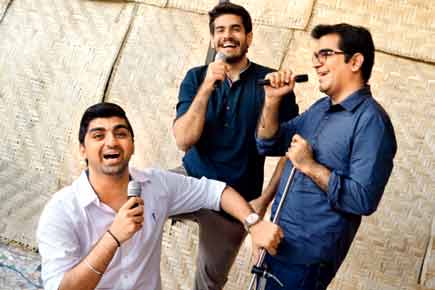 Raunaq Rajani, Deep Chhabria and Tushar Abhichandani will perform at The Hive this week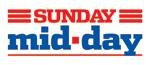 What happens when three Sindhis come together in a room? This question might have invited a slew of jokes attached to the community, right from talking money to greeting each other with a twangy 'Addee Saaiiiii'. Deep Chhabria, Raunaq Rajani and Tushar Abhichandani, too, will talk about this, just not in the way you'd expect it. The stand-up comics will, instead, take a dig at these stereotypes accompanied by their own brand of humour at an upcoming show, Sindhi Quota, at The Hive on February 19.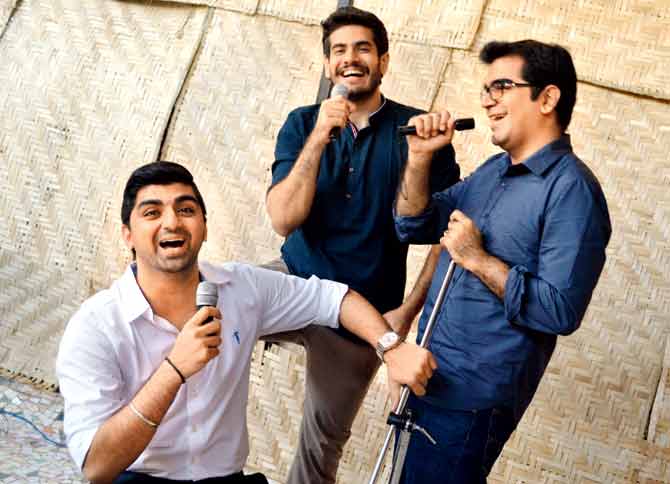 Raunaq Rajani, Deep Chhabria and Tushar Abhichandani will perform at The Hive this week
"When a Sindhi enrols at a Sindhi college, they face reverse racism. People hate you because you had it so darn easy, while they had to slog their a** out. But I'd say, so what? My forefathers built it, let me enjoy the fruits of it. It's a trump card we have," says Deep Chhabria, a Khar resident, who likes to tell people he lives in Bandra because 'it sounds cooler'. The 23-year-old, who lived most of his life with his grandparents, speaks fluent Sindhi, and comes from a 'typical' Sindhi family of businessmen, with his uncles and aunts being presidents of Sindhi associations. "Sindhis don't have any major festival, except the Thadri or the cooling festival where you consume food cooked the previous day. We don't even cook fresh food on our festival, how Sindhi can we get?" jokes Chhabria, a copywriter, who was initiated into stand up after being spotted during a guest lecture by Ashish Shakya while he was studying at a Sindhi college in SoBo.
For Raunaq Rajani, 'because Sindhis don't take up arts', entering the family business was the obvious choice after his graduation from a commerce college. "Unlike most parents who keep a education fund for kids, mine didn't need to because they knew I'd be sitting in the boss' chair at 23," he says. His initial attempts at stand-up comedy were scoffed at as a waste, until the money started rolling in. "After that my dad would tell his friends and relatives to go check our son out," he laughs. While Rajani agrees that some of the stereotypes are true, others get his goat. "For instance, if I go for a party and refuse to drink because I'm driving, I'm told to stop being such a Sindhi."
While Chhabria and Rajani's acts will have a good dose of Sindhi humour, Santacruz resident Tushar Abhichandani says his jokes will be more about the annoying habits of foodies and the absurdity of those trying to be alpha men, among other things. "I only do a minute or two of Sindhi jokes because there's only so much you can say about a community before you start making hackneyed jokes based on stale observation," says the 30-year-old. However, in the two minutes, he will pick up on the quirks that he has observed within his family and at gatherings that involve people from the community. "The obsession to dress up in garish and blingy outfits at wedding."
Chhabria says the objective is to lighten up about the sensitive zones. "We Indians have somewhere lost the plot and forgotten to laugh at ourselves. Good humour never hurts."