While the Covid-19 pandemic continues, the risk of being infected by different diseases can't be ignored. City-based physician Dr Monica Goel breaks down the symptoms of malaria, its commonalities with Covid-19, and suggests steps to avoid being infected by the disease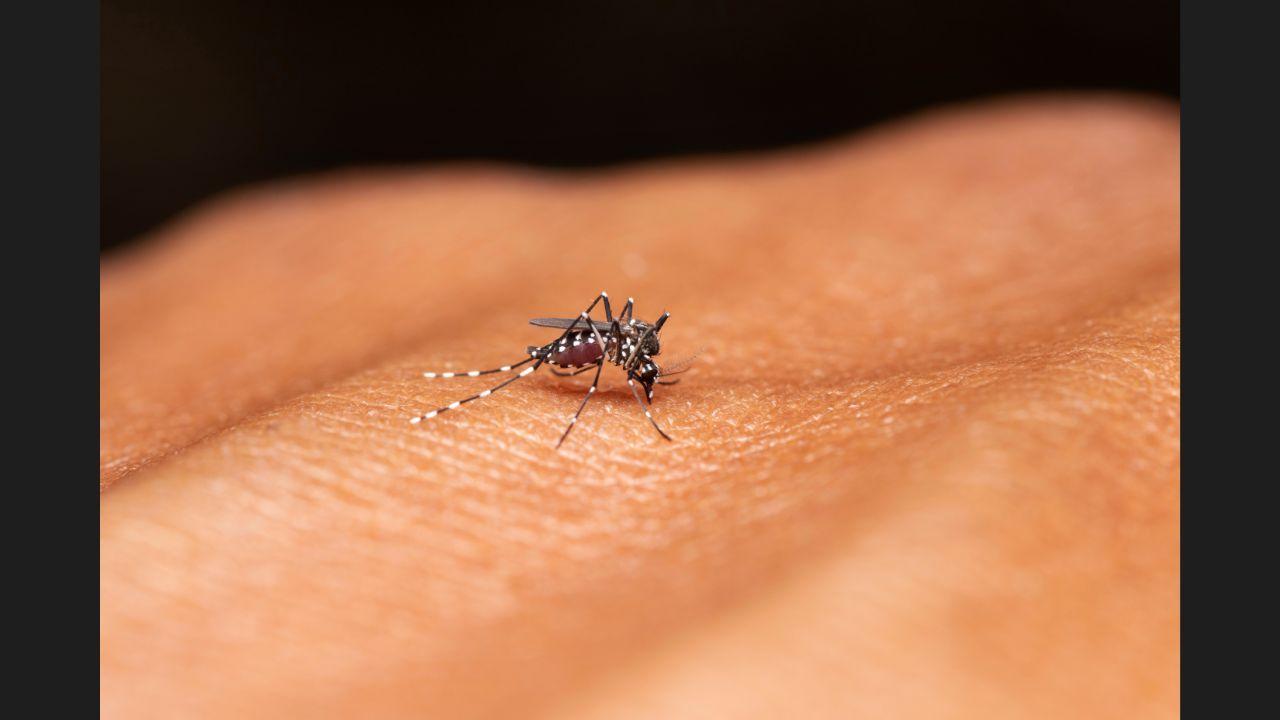 Image for representational purpose only. Photo: istock
With co-morbidities being seen as one of the main reasons that make people succumb to Covid-19, the ongoing monsoon poses a new challenge. It brings with it the risk of disease malaria. In 2020, Maharashtra had experienced a 22 per cent increase in the number of malaria cases, which was unlike the five years before it, which had seen a downward trend. 
Since malaria is a disease commonly known to spread due to mosquitos and sees a higher incidence during the monsoon season, there is a need to understand the disease better.
ADVERTISEMENT
Mid-day.com reached out to Dr Monica Goel, a senior consulting physician who has been actively treating malaria patients at P.D. Hinduja Hospital and Medical Research Centre. She explains the characteristics of the disease and prevention methods in the ongoing Covid-19 pandemic. 
How is malaria caused?
Malaria is a febrile illness caused by the bite of a female anopheles mosquito. It is spread by various plasmodium species, determining the severity of malaria in a particular patient. The spread of malaria is more in places where stagnating water or hygiene is around buildings under construction where the breeding of mosquitoes takes place. The person gets infected through the bite of the mosquito, which injects the parasite into the blood stream. 

What are its symptoms?
These parasites then basically lead to a whole host of symptoms like fever, shaking, chills, headache, nausea, vomiting, and cause a drop in the patients' platelet count which can be fatal if it goes below 10,000 as patient can start bleeding profusely. Severe cases of plasmodium vivax and plasmodium falciparum can cause multi-organ dysfunction leading to liver failure, kidney failure, acute tuberous sclerosis. The patient may then have to be taken up for dialysis.
Plasmodium falciparum can also cause cerebral malaria, which presents with severe headache, can have convulsions, can become comatose, and clinch the diagnosis patient will have low hemoglobin, low glucose, and a low blood platelet count.
When do malaria cases generally pick up and peak? 
The basic peak and fall of malaria are spread across two seasons. The peak is generally during the monsoons because of stagnation and puddles of water being formed. The fall is generally during the winter months when the breeding of mosquitoes is lesser.
What are the general steps for prevention of malaria? 
The general preventive measures to maintain and prevent malaria would be using mosquito nets, putting nets in the window, using repellents. Those who travel to endemic areas of malaria should take prophylaxes before their travel (at least 10 days before) continue till they finish their travel. They should ensure that the drug they are taking is in consultation with their physician because many of the drugs used initially for the prophylaxes and treatment have caused patients to be resistant to both drugs. Hence, one needs to be careful on what drug therapy is consumed. 
In the current pandemic of COVID-19, general sanitisation measures like fumigation to prevent the spread and upsurge of malaria cases in buildings, hospitals should be done.
It's really important that when we see a patient with a febrile illness and the RT-PCR is negative, that we don't check for other diseases, as that won't be the correct approach. It has to be a multidisciplinary approach. We need to be sure that we are not missing out on a malaria diagnosis in these patients because sometimes this can be fatal, especially when the platelet count of the patient drops and the patient goes into multi-system organ failure.  
What are the risks for a person suffering from malaria during the Covid-19 pandemic? 
In the current Covid pandemic, we did see patients with malaria and dengue. Some patients had a febrile illness, and when their RT-PCR was negative, we checked them for malaria antigen. However, in the lockdown situation, we saw a lesser number of malaria cases as opposed to what we have seen over the years in the city of Mumbai. This was because people were not venturing out, there was no construction activity and it was more of staying indoors, and therefore the chances of getting bitten by the mosquitoes were lesser. 
Even in last year's monsoon, we saw fewer numbers of malaria cases than what we saw previously. The worry is if the patient has a co-infection with malaria and the RT-PCR test indicates positive for COVID-19 virus. If the patient has a low platelet count, it can be an issue. These patients cannot be given the standard molecular weight heparins or the anticoagulation, which is generally administered to patients to prevent thrombosis in COVID-19. So, if there is a co-infection, then it becomes tricky because we would need to monitor these patients' platelets and look at the INR values, and thus, our treatment mortality would be different and challenging. 
Do the symptoms of malaria and Covid-19 overlap? Please suggest ways to detect malaria and tell it apart from Covid-19.
The symptoms of malaria and COVID-19 could overlap up to a certain extent with fever, headache, and mild shivers. But COVID-19 patients have a typical dry cough that is absent in malaria but it can be seen in some patients infected with dengue. Of course, with COVID-19, if we have an undiagnosed fever in the patient. If the RT-PCR test is negative, there is a need to evaluate for other futile illnesses. The blood parameters of the lab workout would help doctors co-relate and rule out the diagnosis looking at the inflammatory markers, malaria antigen, and platelet count.
Also Read: All you need to know about new 'variant of concern' Delta Plus