Blackberry surprises us again with its latest smartphone, the Blackberry Classic that offers the classic Blackberry keypad with a touch-based environment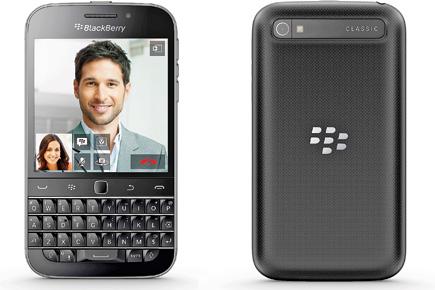 Blackberry Classic
Just when we thought the days of keypad phones (and Blackberry) were over, the Canadian smartphone maker surprised us with the Passport, combining the best of touch and keypad into one device. But at Rs 50k it was still expensive.
Now, the recently released Blackberry Classic is believed to be the company's answer to those who found the Passport expensive, but still wanted a keypad-based phone. The Blackberry Classic impresses us, not just with its suave look, solid build and mouth-watering specs, but also for reminding us that the keypad wasn't so bad.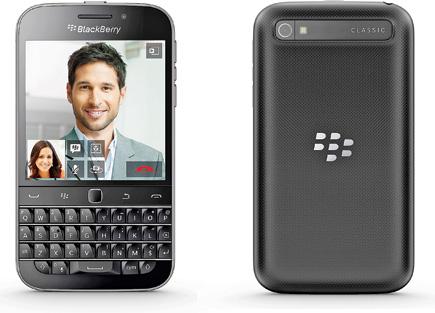 What we liked
All of it, from the colour to its solid build (a stainless steel frame) and design got a thumbs-up. The phone runs on a dual core 1.5 GHz Qualcomm 8960 processor, 2GB DDR2 RAM, 3.5-inch 720x720 screen with pixel density of 294ppi, 16 GB in-built storage and a MicroSD slot that supports up to 128 GB additional storage. In terms of connectivity, it gets Bluetooth 4.0, 2G, 3G and LTE (4G), WiFi as well as a micro USB port that supports video output. It also supports wireless media file sharing to DLNA certified devices and wireless display. The 2,515 mAh-integrated battery lasts for more than a day.
Though, the screen is smaller than any standard touch phone, like the Passport, the square-screen approach works well for the Classic, offering plenty of screen space to browse and use touch-based apps. The optical trackpad adds to the browsing experience, especially for scrolling a webpage or document.
The front (2MP) and rear (8MP with LED flash) cameras work great in night and daylight conditions. The rear camera gets Auto Focus lock (AF Lock). The best aspect, however, is that you can use any of the volume keys and the spacebar to click a picture.
The backlit physical keyboard is easy to use. We also loved some of its less-talked about intuitive features like lift to wake, flip to mute, flip to save power and hold to stay awake. The device also gets a back button (perhaps the most significant addition) to help one go back to the previous screen just like in Android devices. There are other regular Blackberry goodies like robust security features, the Blackberry Hub and in-built apps. The Classic also gives the best on-call voice clarity.
What we didn't like
The Blackberry Classic is a great device but it has its shortcomings. Despite the fact that BB users can now download apps from the Amazon App store, these are limited, with several popular ones unavailable. Since there's no alternative to Google Play Services, several of the Android apps, which you may install manually (mostly games) still don't work on a Blackberry device. At Rs 31,990, the Classic is still an expensive device as compared to Android devices.
Available At: All major electronic stores.