As life expectancy increases, contemporary women live a third of their life in menopause. 80% of women suffer from various symptoms (including pain) in the peri-menopausal period (which is usually defined as the age range of 45-55)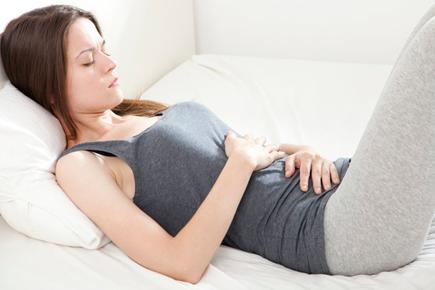 As life expectancy increases, contemporary women live a third of their life in menopause. 80% of women suffer from various symptoms (including pain) in the peri-menopausal period (which is usually defined as the age range of 45-55).
What is Peri-Menopausal Body Ache? Dr. Miten Sheth, Orthopedic Knee Surgeon, Knee Clinic shares some insights...
ADVERTISEMENT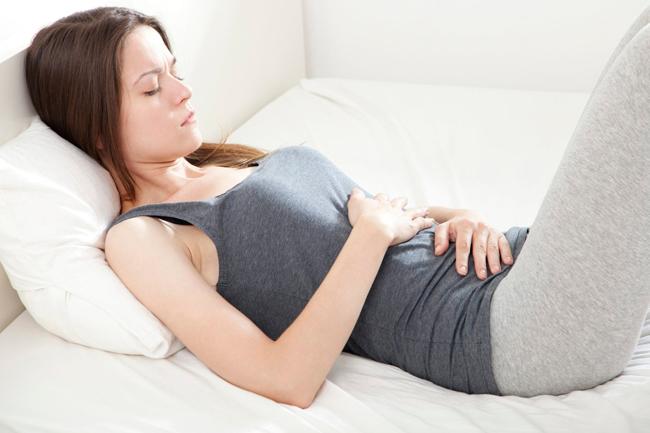 Going from a premenopausal period to a postmenopausal one is a result of lower production of female hormones by ovaries. This process is gradual and spread over time, and a natural part of ageing. Physical symptoms can include spine and joint pain (body ache), hot flashes, night sweats, chronic fatigue; psychological symptoms can include irritation and anxiety, mood swings, depression and sleep disorders. Aches, stiffness and swelling around the joint are typical symptoms of menopausal joint pain. These may be worse in the morning, improving as the day continues. Joints which experience high impact such as the hips and knees tend to be most affected by this so called 'menopausal arthritis.' Hands and fingers can also be affected. High impact exercise such as jogging can exacerbate the problem, although this is often eased with rest. Increased BMI (≥ 30) is one of the other factors increasing the prevalence of pain. 
Like most menopause symptoms, joint pain is typically caused by hormonal imbalance. As menopause approaches, a woman's hormone levels begin to fluctuate, preparing for a permanent decrease in production of estrogen, progesterone, and other hormones. Although researchers are still unclear exactly how hormones - particularly estrogen - affect the joints, it has been observed that menopausal women are more prone to joint pain. Excess weight, diet, lack of exercise, stress, heredity, injuries and wear; tear also play a role. Osteoporosis is another symptom of menopause that is related to joint pain. During menopause, the rate of bone loss increases as the amount of estrogen produced by the ovaries drops dramatically.
Bone loss is most rapid in the first few years after menopause, but continues through the post menopausal years. Consulting a healthcare professional in early stages of joint pain can go a long way toward managing the problem before it grows into a major health concern. Here are some instances when it would be a good idea to see a doctor for joint pain:
>> If joint pain lasts for more than three days. If joint pain moves from the joint where it started to other joints, or worsens
>> If fever accompanies the joint pain. If progressive weight loss accompanies the joint pain
Doctor can usually diagnose menopause by typical symptoms. Hormone blood tests are not usually needed to confirm the diagnosis. However, it may be helpful in some cases to get calcium and vitamin D levels checked. Other blood tests or scans may be undertaken in some women, especially if they do not have symptoms which are typical of menopause.
Lifestyle changes are the best to begin treatment. Walking or simple stretches can help. Having a balanced diet will not only help with menopause symptoms, but will keep weight levels correct. Being overweight adds extra stress on joints, increasing problems. Try to eat a healthy and balanced diet, with plenty of fruits and vegetables. These contain natural antioxidants and anti-inflammatory properties that can help to ease aches and pains. Oily fish are also recommended, as they contain omega-3 essential fatty acids which are thought to ease inflammation, particularly in the joints. Reducing the intake of refined carbohydrates and sugars can also play a positive role in reducing joint pains. Calcium & Vitamin D are important for bone growth and maintenance, and may help to prevent the loss of bone density during menopause. Calcium is vital for bone strength, while vitamin D helps with absorption of calcium in the body. Magnesium has a calming effect on the body and is vital for muscle function. It may therefore be an effective remedy for muscular aches and pains.
The exercise program for postmenopausal women should include endurance (aerobic) exercises, strengthening and balance exercises. Out of these, aerobics, weight bearing, and resistance exercises are effective at increasing the bone mineral density of spine in postmenopausal women. This is an extremely desirable effect considering the fact that bone mineral density tends to diminish at this stage of a woman's life.
Catch up on all the latest Mumbai news, current affairs from Mumbai, local news, crime news and breaking headlines here
Catch up on all the latest Mumbai, National and International news here
Download the new mid-day Android and iOS apps to get updates on all the latest and trending stories on the go
"Exciting news! Mid-day is now on WhatsApp Channels

Subscribe today by clicking the link and stay updated with the latest news!"
Click here!