To detect the possibility of chromosomal abnormalities in embryos during IVF treatment, doctors have suggested that women undergo Pre-implantation Genetic Screening (PGS), a process that ensures healthy baby during IVF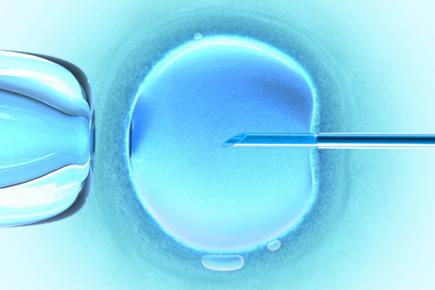 IVF
New Delhi: To detect the possibility of chromosomal abnormalities in embryos during IVF treatment, doctors have suggested that women undergo Pre-implantation Genetic Screening (PGS), a process that ensures healthy baby during IVF.

Representational picture
ADVERTISEMENT
According to them, PGS is performed on a small embryo biopsy prior to transfer and identifies which embryos are chromosomally normal.
"Chromosomally normal embryos are the most likely to develop to term and to be born as a healthy baby. PGS testing helps IVF physicians and patients decide which embryos to transfer," said Rajni Khajuria, Laboratory Manager, Igenomix India, a reproductive genetics laboratory.
Emphasising on the clinical outcomes, Khajuria said: "Application of PGS techniques doubles pregnancy rates obtained compared to 30 per cent obtained without performing PGS."
Medical science states that chromosomal abnormalities in the embryo during the IVF can lead to repeated failure in implantation in the women's uterus.
Up to 70 per cent of embryos, whether created naturally or through IVF, are lost before birth. This usually occurs within the first three months of pregnancy, most often before implantation.
According to experts, if the cells of an embryo contain the wrong number of chromosomes this is called aneuploidy, and causes the embryo to develop abnormally. Women over 38 years of age are at greatest risk of conceiving a baby with a chromosomal abnormality.
Khajuria said among the other benefits for women undergoing IVF is to help couples who have experienced several spontaneous miscarriages due to an unknown cause. It also helps males with problems of low sperm concentration.
"Couples with previous aneuploid conception and translocation have also benefited through the PGS," said Khajuria.
Talking about the number of women undergoing PGS in India, Kshtiz Murdia, IVF expert at Indira IVF clinic and test tube baby center, said: "The awareness about such screenings are very less even if it is very affective."
"This can cure known genetic disorders which can be prevented at embryo level before they are transferred in uterus," said Murdia.
"Exciting news! Mid-day is now on WhatsApp Channels

Subscribe today by clicking the link and stay updated with the latest news!"
Click here!