Punjabi singer Ginni Mahi, whose off-beat style has made her a youth sensation, wants to break free from tags that limit her music. She tells us why, hours before her Mumbai gig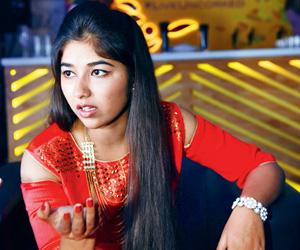 Ginni Mahi must have been in Std VIII or IX when she first became aware of the divisive nature of the caste system. A girl in her class had asked her which caste she belonged to and Mahi did not know what to say. The Mahis constitute nearly 40 per cent of the scheduled caste population of Jalandhar, her hometown. The 19-year-old grew up on stories about Dr BR Ambedkar, the founder of the Indian Constitution and the teachings of Guru Ravidas, who led the Bhakti movement in Punjab in the 15th century. Theirs is, as her father Rakesh Chandra Mahi calls it, an "Ambedkarite family". It's no surprise, therefore, that both Ambedkar and Guru Ravidas have become a mainstay in Mahi's songs, which, over the past year has catapulted her into a bestselling Punjabi rapper, even earning her the tag of a "Punjabi Dalit rapper".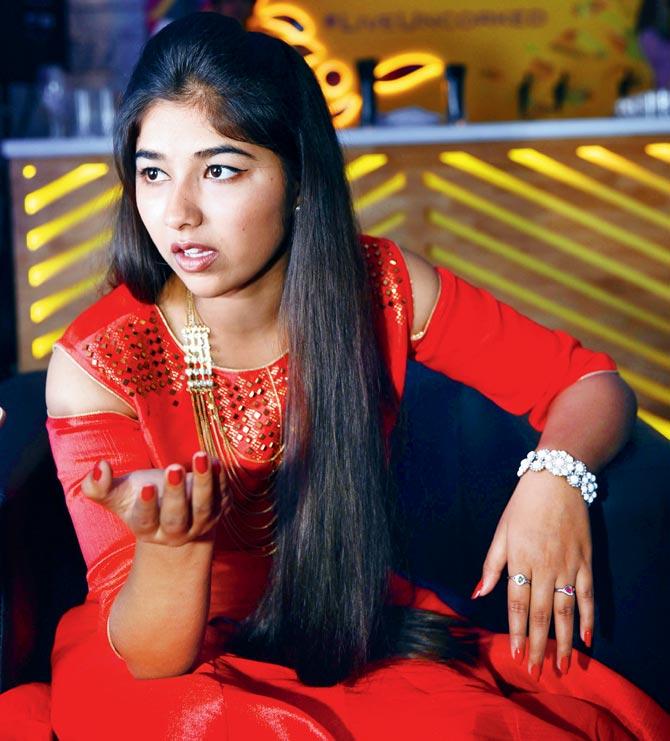 Ginni Mahi
The tag, however, doesn't agree with Mahi. Even though in her videos the singer wears a definite rapper swag, be it in a leather jacket or a patiala suit, she says her genre cannot be called that. "It is definitely a fusion between Western beats and Punjabi style, but I am not sure if you can call it rap," says the singer who performed in Mumbai for the first time yesterday at a congregation of women speakers. Mahi, who did her first live show when she was 12, knew from a very early age that she wanted to do "something to fight inequality in society". "Since I could sing, I had all these dreams, of doing live and reality shows. I was very little but I was already shooting for the stars," she smiles. While she has brought in a unique style to talk of the life and times of Dr Ambedkar, she was sure that it would work, even though no one had tried it before. "We have a team of lyricists who work hard to figure what should go, and more importantly, what should be dropped from a song. Addressing sensitive subjects like inequality and untouchability is always tricky territory. There has been an overwhelming amount of support, and some negative feedback too. But if there is no criticism, there can be no improvement," says the singer who performed in Mumbai for the first time yesterday at 'We The Women', a congregation of women speakers.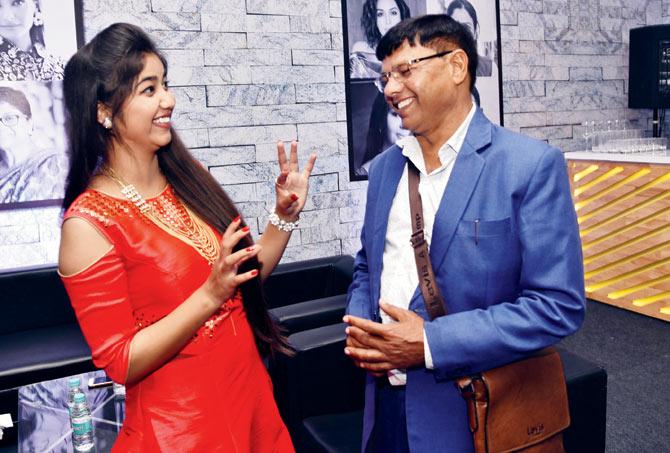 Ginni with her father Rakesh Chandra Mahi
Even though this is her first visit to Mumbai, Mahi could barely make time to look around. "My second year finals are on, I have an exam on Monday," says the singer who is pursuing graduation in music, from HMV College in Jalandhar. "Studies are my priority, I want to do my masters, and then my dream is to do my PhD in music. A doctor heals people with his knowledge in medicine. I want to know music so well, that one day I am able to heal people with music," she says. In terms of her singing career, Bollywood, of course is the dream. "I want to be a playback singer here, much like my idols Lata Mangeshkar, Shreya Ghoshal and Sunidhi Chauhan."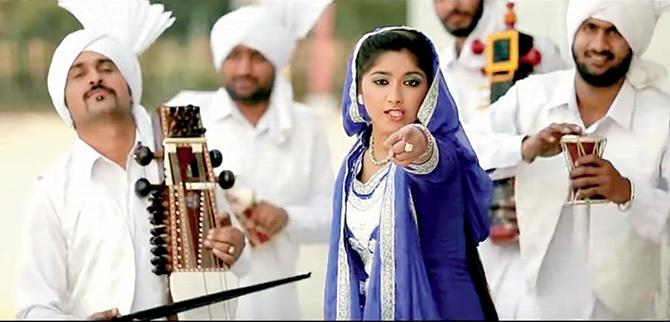 A still from her hit song, Fan Baba Sahib Di
While Mahi's music wants to break the shackles of inequality, that she herself has earned the tag of a Dalit rapper is an irony she just might have to live with. "My message is humanity, to erase caste politics. No one, especially artists, should be bound by class or caste. Such a tag, even though it has earned me fame, beats the purpose. But then, that is how the world works, in labels. We have entwined ourselves in all kinds of borders that separate us from each other."
Catch up on all the latest Mumbai news, current affairs from Mumbai, local news, crime news and breaking headlines here
Download the new mid-day Android and iOS apps to get updates on all the latest and trending stories on the go