Summer's here, and despite being on holiday, you can't switch off your smartphone and other gadgets. Warning bells? Chances are that you need to find help for a digital detox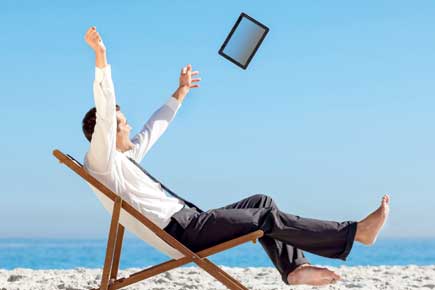 Two people are having dinner. Both are glued to their cell phones instead of speaking with each other. It's a common sight. While technology claims to be instrumental in connecting people, it threatens to mar social skills, interpersonal relationships and the need to switch off.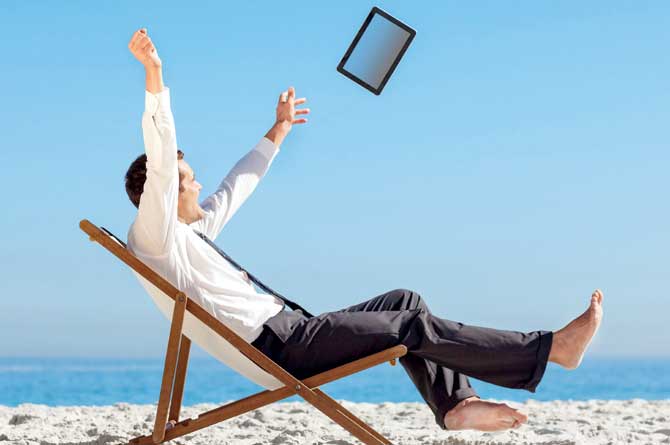 "People are addicted to technology in various ways; for example, nomophobia — a fear of being without cell phones. There are also various other technology-related disorders, for instance, Internet Addiction Disorder and Social Media Addiction, which are a direct consequence of being addicted to technological gadgets," informs psychotherapist and personal life coach, Khyati Birla.
ADVERTISEMENT
"People are glued to their mobile phones even during fun times like movies, holidays, family dinners or intimate moments. Multi-tasking is the norm whereas research says humans are not physiologically wired to multi-task for long, without consequences. People show signs of anxiety, irritation, frustration and depression when asked to switch off from technology.
Being distracted by frequent pings, notifications from social media, while being involved in a task that needs undivided attention (driving, working, looking after your toddler), invites bad psychological and life consequences," feels Birla.
Watch out for the signs
According to consulting psychologist, Maithili Thanawala, it would be a premature decision to label anyone who spends a significant amount of time on technology/internet as an addict, as it is not only the time spent but also dysfunction in other aspects of life, for example: an impact on an individual's personal/social life, school work or office work. They text, shop, play games, log onto social media websites even during meetings, class or family time (parents check phones during breakfast time or at dinner). Often, this is referred to as the need to remain 'plugged in'.
"We are beginning to master a skill of maintaining an eye contact while texting! This is not only affecting how we relate to each other but also how we relate to our own selves. We want to be with others but,at the same time, stay connected to many places. We avoid conversations, mainly because it takes place in real time, and we cannot control what we are going to say. It can get harmful if it goes out of control or leads to intense dependence," she warns.
Phantom in the room
Thanawala adds,"Phantom Vibration Syndrome is a relatively newer psychological phenomenon where you feel your phone is buzzing when in reality, it isn't. Social media also triggers the release of the 'feel-good chemical' dopamine in our brain. Reward centres in the brain are much more active when people are talking about their own views as opposed to listening to others.
The same parts of the brain that are related to orgasms, motivation and love, are stimulated by social media use, and even more so, when you know you have an audience. Technology was created to stay connected but now the boundaries are blurred. We are available across platforms, 24x7."
Thanawala maintains that nowadays, "switching off" has become increasingly challenging, and has already begun to affect relationships negatively. She elaborates, "People have an urge to reach out to a device the moment they get 'me-time'. Often there is an irresistible urge to check an unopened message or reply to a message.
I see people clicking selfies, posting status messages, texting or replying to work emails on a break. Somewhere the purpose of leisure is lost. While on a break, detox from technology. Enjoy a break by being there completely — to allow your mind and body to rejuvenate and discover yourself (and those around you)."

How to detox?
Clinical psychologist, Seema Hingorrany suggests, "The best way to detox from gadgets on holiday is to avoid using the other features on the phone, which are not required. Imagine that it's an ordinary phone to check and receive calls, and not a smart phone. By doing this, you can reduce the obsession. Indulging in writing, reading and going on long walks, will take your mind away from the phone. Substitute phone activities with therapeutic activities."
"Prioritise. Consider what's more important — taking a phone call or spending time with your family? Is it checking your email or talking to your friend? You're in control, so you can choose to put technology in its place and put relationships first. Encourage those who are trying. Let them know that you value their thoughts and inputs. When you notice that they're paying attention, try telling them you appreciate it," concludes Thanawala.
Vir Das Actor, Stand-up Comic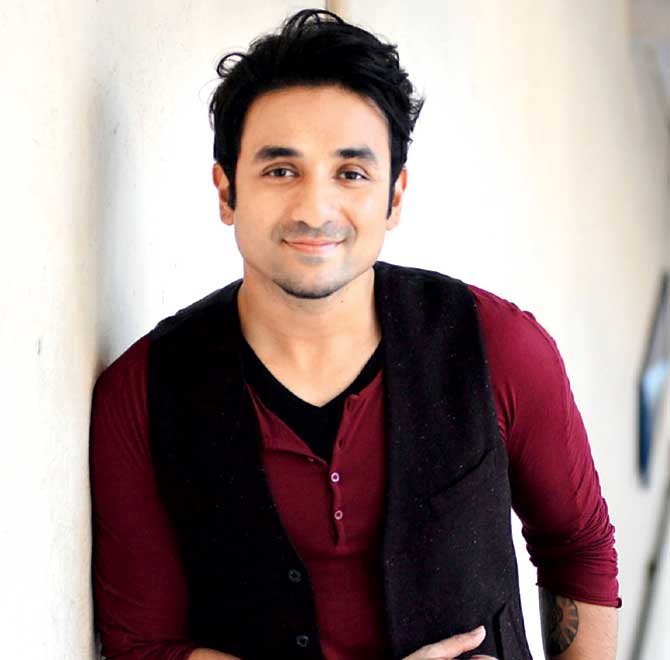 I had a 'No Cell Phone' rule at my wedding. It forced people to stop tweeting, Instagram-ming and actually have real human interaction. I'd much rather have another person's hand in mine than a cell phone with a photograph of that other person. The only piece of technology I like on a holiday is air-conditioning.
Anna Singh Fashion Designer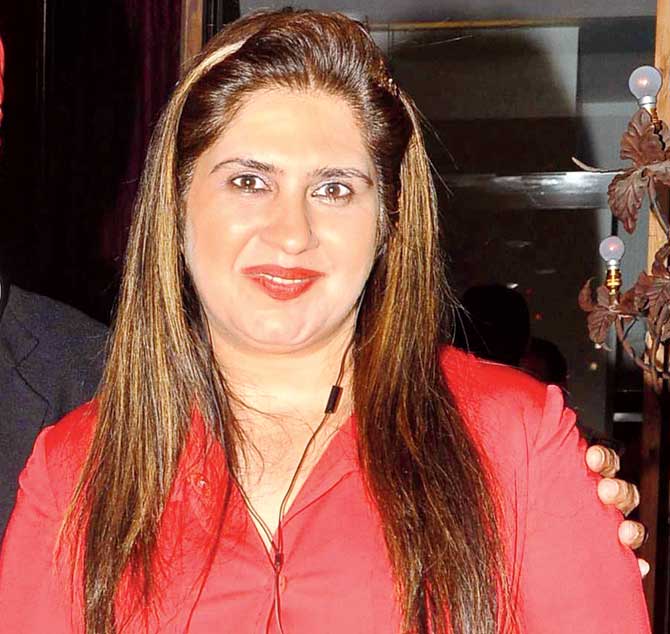 When I'm abroad, I have a local sim card. I use it to connect with my dad and mom-in-law who are old, as I wish to be reached in case of an emergency. I switch on my iPad and my data services once in five days to post a few interesting pictures from my travel or to let people know what is going on with me.
Gautam Rode Television Actor


I feel it is good to remain switched off while on holiday. I try my best to stay away from gadgets on holidays, to completely enjoy the place I am at.
Dr Jaishree Sharad Cosmetic Dermatologist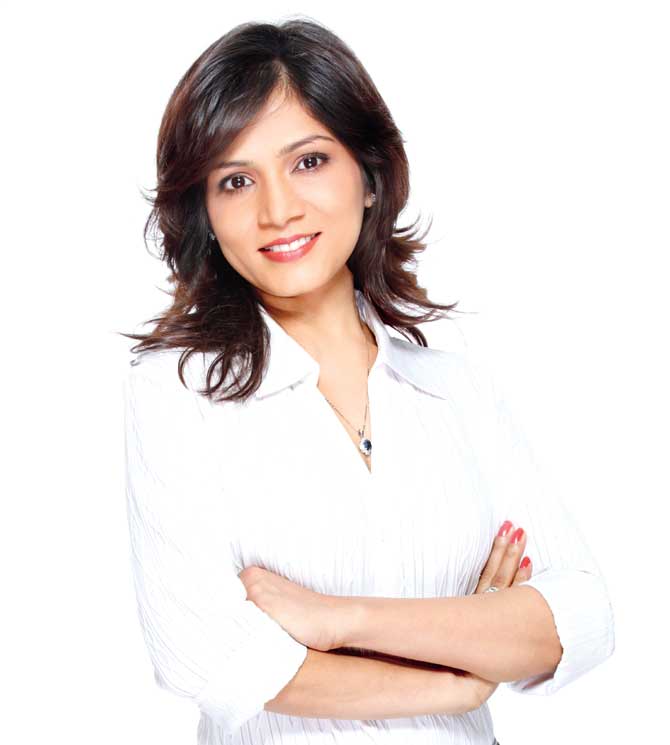 Whenever I attend international conferences, I only keep WhatsApp on Wi-Fi. So at the end of the day, after the day's work and sight seeing, if any, when I am back in my room, I check my WhatsApp. I direct all calls to my assistant who keeps me updated on email or WhatsApp. These days, I switch my phone off at family dinners. I try to be with my family 100% for those two hours. I have deleted Facebook from my cell phone. The only social media on my phone is Twitter. I keep all notifications off except Mr Bachchan's.
Red alert
Scientists have suggested a ban on gadget use at least two hours before we go to bed. Even the ambient light of any gadget can disturb a person's sleep pattern. If we don't sleep well, this data processing by the brain is left incomplete. Eventually, this will hamper the cognitive functions the next day, rendering people unable to think; thereby leading to increased stress levels and low social and people skills.
Courtesy: Maithili Thanawala
"Exciting news! Mid-day is now on WhatsApp Channels

Subscribe today by clicking the link and stay updated with the latest news!"
Click here!