Before she leaves for the Cannes Film festival tonight, Suprita Mitter of The Guide caught up with Bollywood's style diva who is training hard to keep her fitness and energy levels high for the high-profile event. Here's our exclusive sneak peek into her regime with fitness trainer Radhika Karle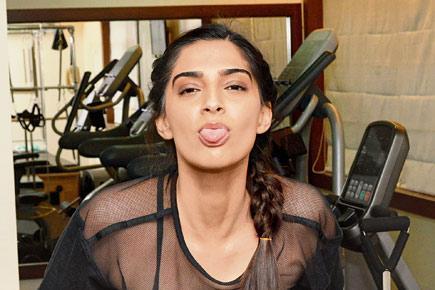 Sonam Kapoor
When we walked in to the swanky gym in Vile Parle, we were greeted by a variety of accents. Dressed in all black gym gear, a visibly radiant Sonam Kapoor seemed at ease on what we were told is a Reformer (exercise equipment).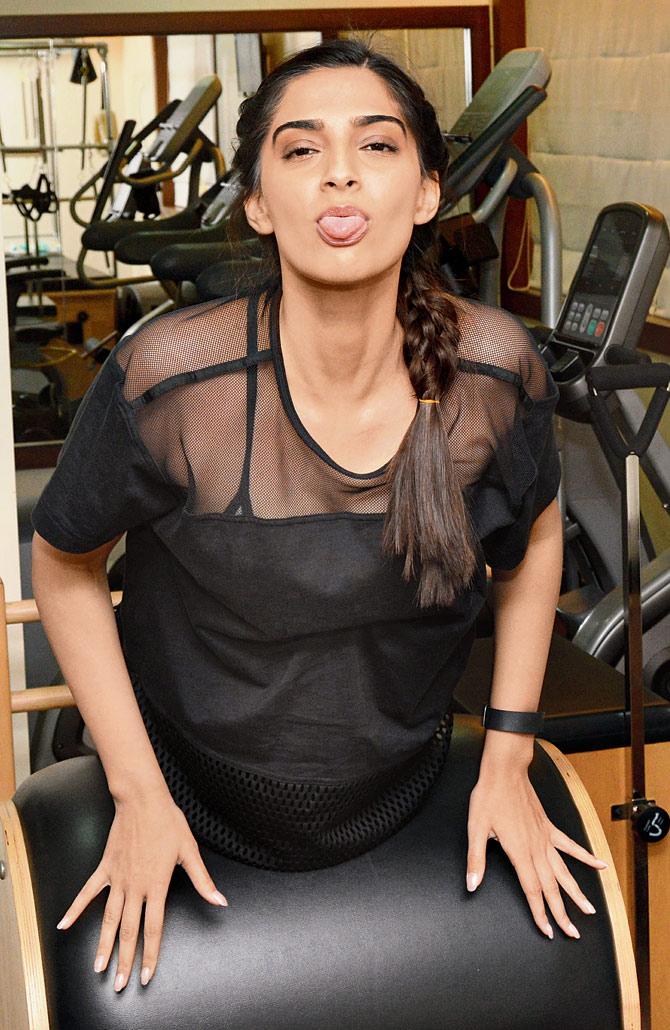 Sonam Kapoor

ADVERTISEMENT
Giving us a warm smile she confidently moved to a Ladder Barrel, her next workstation. She introduced us to her all-girl team, an entourage that included her manager, stylist, fitness trainer and publicists of a brand she endorses.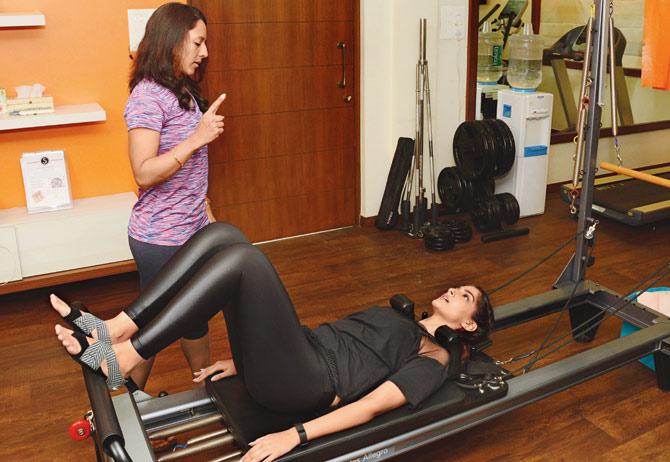 "None of us drink or party late," the feisty actress told us. "We are a fun bunch with a good sense of humour and a healthy lifestyle," she added.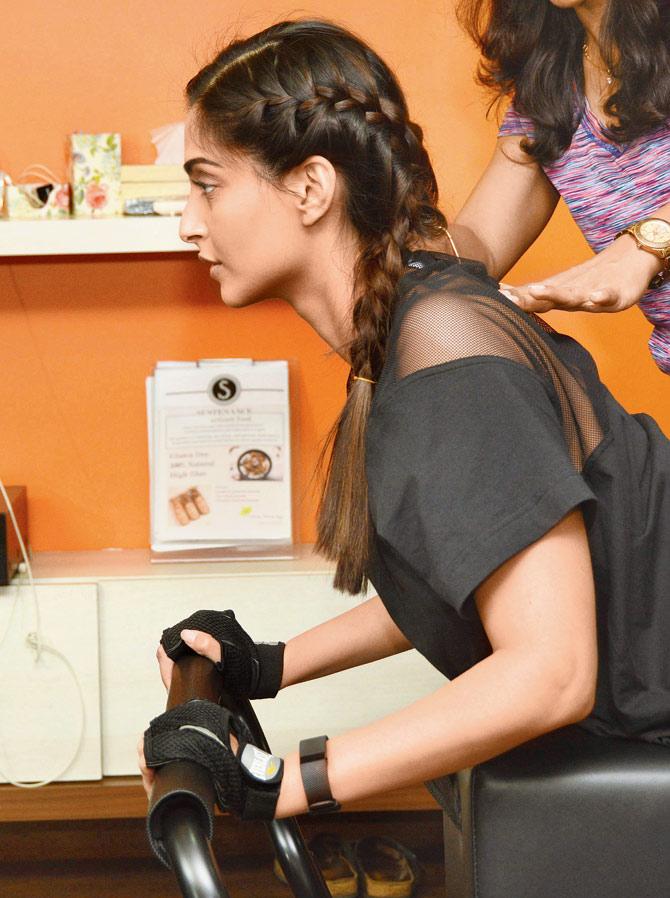 Excerpts from a chat.
Q You're taking your fitness trainer to Cannes? How are you prepping for the star-studded extravaganza?
A I don't go anywhere without my trainer. I have been training with Radhika (Karle) for five years. If I don't have my trainer and my nutrionist with me I find someone there to workout with me. I don't party late night. I go for a walk, shop. I need someone to motivate me. By June or July I want to get into a space where I am at the best fitness level I can be at. For Cannes I really need to prep because I start working at 5 am and end up working till 1 am everyday and get 4-5 hours of sleep. So if you're not at your optimum fitness level you can't survive the day and end up looking exhausted. The exercise gives you extra boost so it's important to train while you are there as well. I have identified a Pilates studio in Cannes close to the hotel too where I can get a few sessions.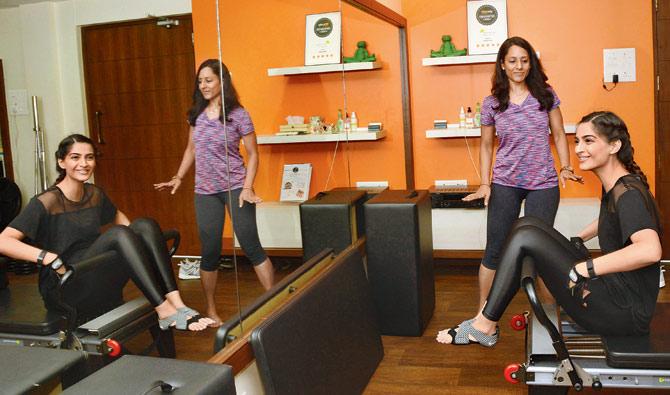 Q What inspired you to get fit?
A In the last four years I have been in and out of the hospital a lot. I had a lung infection and swine flu. The last time I was there I decided I'm never coming back to the hospital again unless I'm having a baby.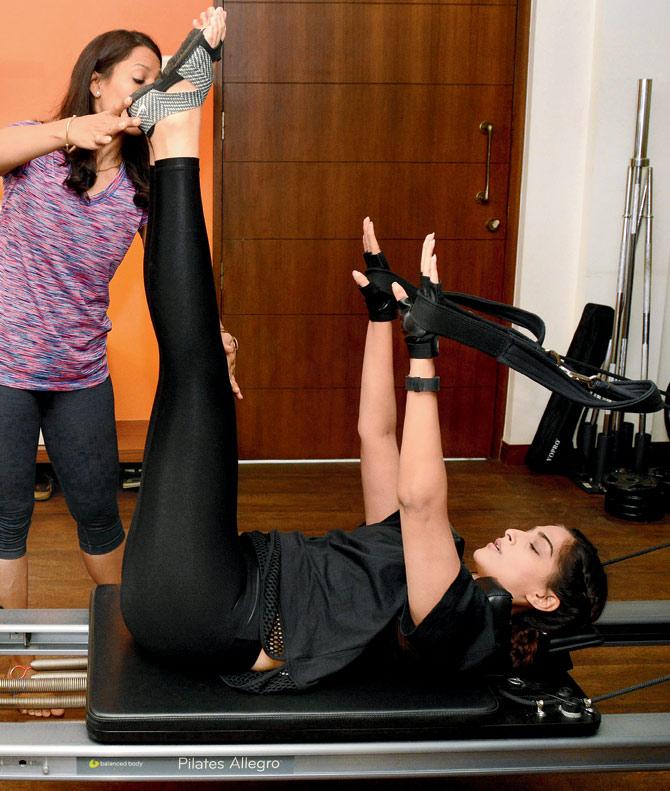 Q What is your work out routine?
A I love yoga, pilates, dancing and body weights. I like walking and running too. You need a lot of muscle in your body to run, so I'm trying to get there. If you run without developing the muscles you'll end up causing more damage. Maybe by June-July you'll see a very different looking Sonam. I alternate these workouts. I do an hour and a half all day. When I am working I squeeze in 30-40 minute workouts.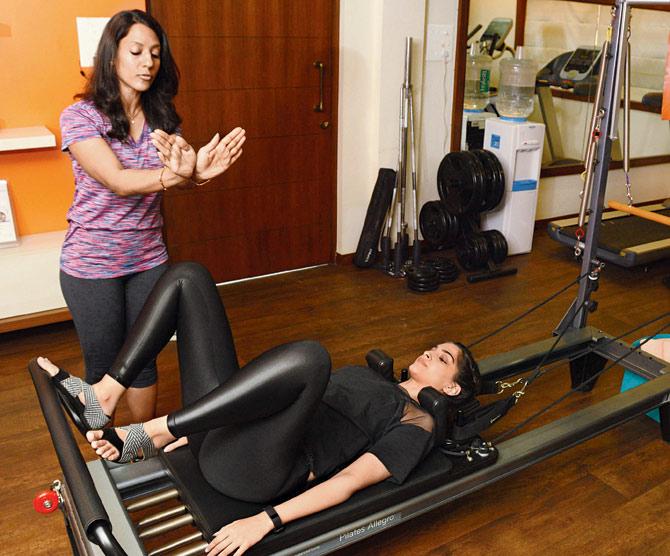 Q Does the workout change depending on the film you are going?
A Yes. In Khoobsurat I was a physiotherapist so I needed to look fit, in Prem Ratan Dhan Paayo I had to show my mid riff, for Neerja I needed energy to work for 16 hours a day, so I planned out the session accordingly, and tweaked the sets too.
Q You lost a lot of weight and look fit...
A Thin and fit are not the same. Fit is the new sexy whether you are big or small. Body shaming happens for both overweight and underweight people. Women have more fragile bodies than men but our core strength and leg strength is a lot more. The more muscle you have the more energy you have through the day. If you workout regularly then when you have to miss it for a couple of days, you still have energy.
Q What about diet?
A 70 percent weight loss happens with nutrition. It's very important to eat clean and drink a lot of water. I have a specific diet plan. I am a vegetarian predominantly. I have fish once in a while. I'm trying my hand at being vegan. I don't drink. I'm vegetarian more as a preference. I enjoy certain non-vegetarian foods that are not good for me. I don't like anything that tastes like meat so it has to be cooked or deep-fried. So I avoid it. My team used to order it and I wouldn't eat. Then they started telling me its not available. I'm also lactose intolerant. I also get nauseous with eggs. I miss eating caviar and sushi. I believe in Satvic diets. I don't believe in eating six meals a day. I eat three good meals. I wake up at 5 am. Drink hot water and eat a good breakfast. I eat avocado and toast, poha, upma, oats, soymilk .I eat lunch at 12 noon. It's usually home food like bhindi and roti. Indian food, if cooked with less oil and masala, is the healthiest. I eat dinner by 6.30 pm.
Q What's your indulgence?
A If I feel like eating a chocolate I do. But that's rare. I support organic produce. The kind of things that we eat and feed our children is horrible. Fast food is poison. I like Indian junk food pav bhaji, chaat, vada pav. I don't enjoy pizzas and burgers. I like sparkling water. I sip on colas once in a while. I love fermented food like dosa and idli but it doesn't suit me.
Q You had a drastic weight loss when you started out. Has the regime changed?
A Fitness and health develops and changes over the times. Ten years ago, when I lost all my weight, it was very different from what I do now. I will definitely not do that now. The mindset undergoes a change. A lot of research has been done about what's harmful and what's not. That time I followed a high-protein and low carb diet. I tried a lot of things. Now, I realize it's about keeping your digestion good.
Q How much in advance do you start training for Cannes?
A Last year, I didn't prep because I was shooting. Instead of once a day, I work out twice a day. You should always be Cannes-ready. I work out so that I can be smiling, happy, have glowing skin, and energy all day. The idea is to stay healthy while continuing to work long hours.
Q What's the secret behind the glowing skin?
A Hydration, a good sunscreen and removing your make up before you sleep are important. Moisturizer before you put the make up is good. The make up acts as an extra layer of protection. Sugar is poison. Protein and vegetable help achieve good results on the skin.
Q What are you wearing to the fest?
A I haven't decided yet. There are a few options. I pick depending on how my body is feeling at that time. You should own whatever your body is and believe in dressing for your body.
Q You have a new fitness app
A Yes. I'm hoping to do chats on fitness and nutrition along with uploading videos. It might help inspire people.
Q Your parents are very much into fitness as well.
A Radhika trains my mom too. In fact my mom introduced us to fitness. I do get my awareness and motivation from there. My dad has been practicing hot yoga for years.
"Exciting news! Mid-day is now on WhatsApp Channels

Subscribe today by clicking the link and stay updated with the latest news!"
Click here!