On World Down Syndrome Day, here are five famous personalities with the syndrome who have beaten the odds to make an everlasting mark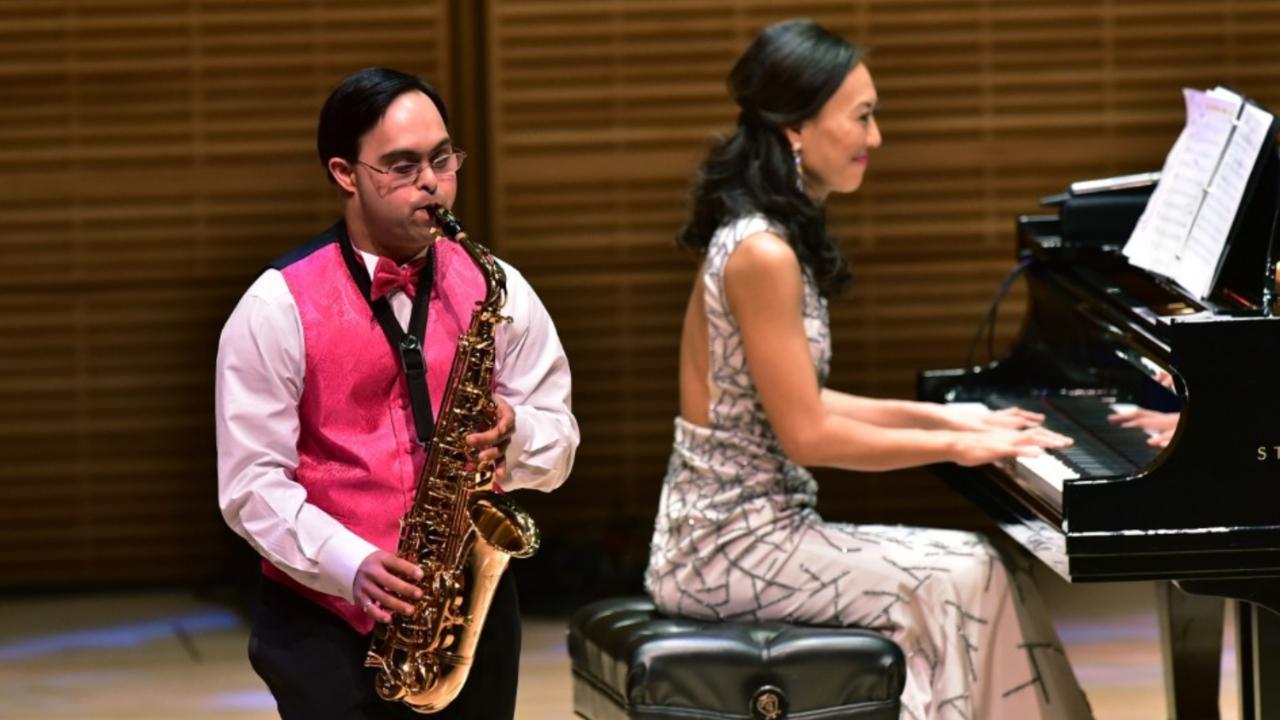 Sujeet Desai is a musician by profession and the first with Down Syndrome to play at Carnegie Hall in 2015. Image Courtesy: AFP
It is rightly said, 'where there is a will, there is a way.' Anyone with determination and a strong will can go places even when faced with tough circumstances and hurdles. People with any kind of disabilities who pursue their dreams despite the odds are a perfect example of this. Despite serious restrictions, these individuals have inspired millions across the world by succeeding in doing the unimaginable.
Every year, people around the world celebrate World Down Syndrome Day on March 21. Those with the syndrome have to constantly face personal as well as professional hurdles. There are many among them who leave no stone unturned to excel at things they love.
ADVERTISEMENT
Here are five such personalities with Down Syndrome, who prove they can achieve whatever they put their minds on and nothing can stop them, certainly not Down Syndrome.  
Riza Reji
Riza is a young woman from Bengaluru, who was the first Indian to get selected for participating in the annual 'Be Beautiful, Be Yourself' fashion show by the Global Down Syndrome Foundation. It is a show that is held annually to raise funds for carrying out research on cognitive health problems. Riza was selected for the show after an online audition. She has a strong liking for art and is a trained dancer too. In several media interviews, she spoke of how art and theatre helped her express her thoughts and feelings.
Sujeet Desai
Sujeet Desai is a musician by profession and the first with Down Syndrome to play at Carnegie Hall in 2015. Sujeet has mastered seven instruments including violin, piano, trumpet, bass clarinet, alto saxophone, and drums. He has also won many awards including the Achievement Award on United Nations International Day of Disabled Persons. He has also won the World Down Syndrome Day Award from Down Syndrome International. Desai has performed in 13 countries till now.
Collette Divitto
When the culinary world rejected Collette Divitto, she went on to set up her own successful cookie business, Collette's Cookies. Divitto developed a passion for baking when she took a class during high school. After going viral she was invited to appear on several television channels which has made her quite popular.
Tim Harris
Harris is an athlete who competed in basketball, poly hockey, volleyball, golf and track and field in the Special Olympics. He has also won numerous gold medals. Harris had also opened his restaurant in Albuquerque, New Mexico, naming it 'Tim's Place' before closing it in 2016.
Chelsea Werner
Chelsea Werner couldn't walk until she was nearly two years old. The doctors had told her she would always have low muscle tone. Werner proved the doctors wrong when she became a four-time US National Championships winner in gymnastics at the Special Olympics. Following this, she pursued modelling and has not only appeared on the cover of popular teen magazines but also walked at New York Fashion Week in 2016.
While these are only a few of them, the list only keeps getting longer. While society may have reservations about people with Down Syndrome, these will definitely inspire many.
Also Read: World Down Syndrome Day 2023: Everything you must know about it