Model-turned-body builder, winner of Mr International and UK's BFF National Champion, Ryan Terry is one of the athletes participating at the first BodyPower Expo, starting today. We caught up with Terry to share his fitness mantras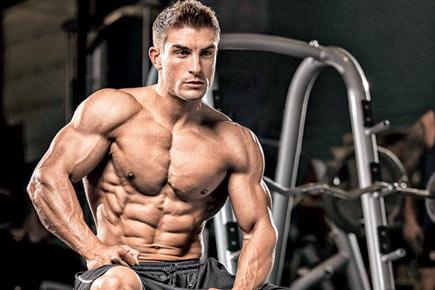 From a plumber to one of the leading fitness figures in the UK, for current IFBB (International Federation of Bodybuilding and Fitness) Pro cardholder, Ryan Terry, his journey into the world of fitness has been like a fairy tale, but not one without hardships.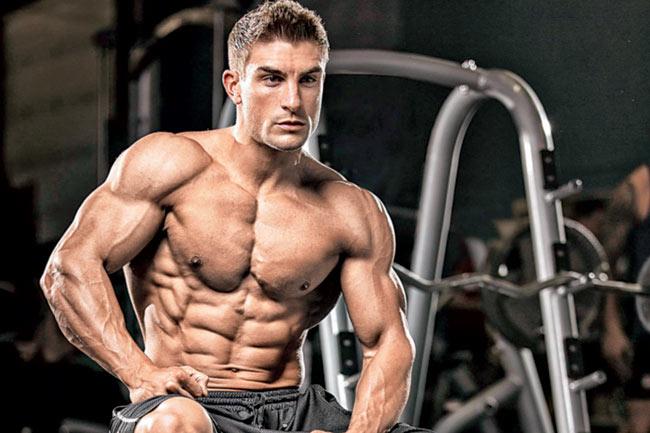 From being a kid with low self-esteem, Terry found his way out when he joined a gym at the age of 14. Over the next few years, he worked hard, training five times a week, building his strength and muscles. Inspired by his growth, he decided to compete professionally. At that time, he worked as a plumber, and modelled on the sidelines. "I started training for fitness and to gain in confidence. I kept getting aggressive, set new goals and that's how I started competing. I actually started as a model and moved on to bodybuilding," shares Terry.
At 21, things looked up when Terry won the Mr Great Britain pageant in 2010. The same year he represented Great Britain in the Mr International competition in Indonesia. There, Terry wowed all with his physique while beating contestants from 40 nations to become the first Mr International from the UK, and also won the Best Body award. The plumber was now a well-sought-after model for some of the leading nutrition and fitness brands, including USN. But for Terry it was time to shift gears and he decided to enter competitive bodybuilding.
Terry grew up admiring Rob Riches, a British model and fitness trainer. "He (Riches) has a very attainable physique. It has aesthetic looks and is not at all about getting big. He has a great mid-section," he adds. Terry worked hard to emulate his idol: Riches. "Mr International was about staying in shape rather than about the size. Switching from a beauty pageant to bodybuilding needs one to concentrate more on food and nutrition, and weight training. I had to focus on aesthetically building each muscle part," he says.
In April 2013, his wish was fulfilled at the UK Nationals. Terry not only competed against Riches, but also took the first place to be crowned the UKBFF National Champion. The same year saw him became the European Arnold Classic Men's Physique Champion. Ryan has now added a new goal in his life and that's to compete in America and represent UK in the Pro Leagues, and ultimately compete for the Mr Olympia title.
On Today and March 30, 10 am to 6 pm
At Bombay Exhibition Centre, Hall no 6, off Western Express Highway, Goregaon (E).
Entry Rs 1,200 onwards (every day)
Fitness 101 with Ryan Terry
On Nutrition:
I follow the Caveman diet — rear or grow out of the ground. I take complex carbs — rice, white potato, sweet potato and oats for protein, carbs and fibre. Don't worry about high carbs; instead condense your diet to small meals. Remember that overeating leads to bulking.
On discipline:
Always set a goal. It will prevent your mind and body from cheating. I always think if I am against someone, will they cheat or work harder than me, and that keeps me going. Discipline is the key, and nutrition is more important than training. If you manage all that, all else will fall in place. But enjoy it to progress.
On Training:
Go to a personal trainer (PT) and get your basics right. Don't avoid anything, be open. Progress slowly rather than causing injury. For those who can't get a PT, YouTube is a good place to start and go for the resistance machine. Always emphasise on an egg-shaped body — broadened shoulders, and more taper on the waist.
Terry's fitness regime for the week>>
Monday: Back
>> Wide grip pull up (I usually do a super set of wide grid pull down — four reps); closed grip pull up and pull down (four reps each).
>> Olympic bar bent over row overhand grip (four reps); deadlifts (four reps).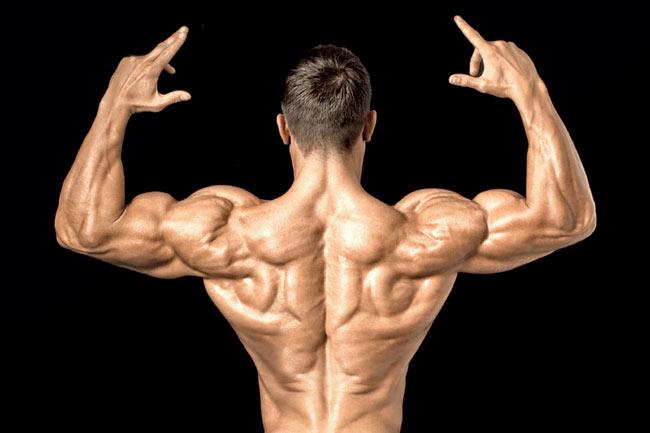 Tuesday: Shoulders
>> Machine shoulder press (four reps).
>> I also do a mix of side lateral raise, dumbbell side lateral raise, bent over rear fly, dumbbell front raise, cable side lateral raise and shrugs.
Wednesday: Legs
Squats, hack squat, leg press, leg extension, seated hamstring kill, lying hamstring kill, walking lunges, calf raises (single and double).
Thursday: Arms
My routine usually includes tricep dips, cable rope push downs, skull pushes, EZ bar kill, dumbbell hammer kill and dumbbell isolation kill.
Friday: Abs and Chest
Abs: Waited ab machine crunch, plank, sit-ups, cable wood chops
Chest: Four reps of each inclined barbell press. Inclined dumbbell press, faltbench dumbbell flies, standing cable flies.
Saturday and Sunday
Relax or sometimes play golf with my dad. Golf is like a low intensity cardio and helps burn fat.