'Building, Growing and Serving' KBJ Group's Mohit Kamboj Recalls the Incredible Journey of Becoming A Leading Multi-Industry Business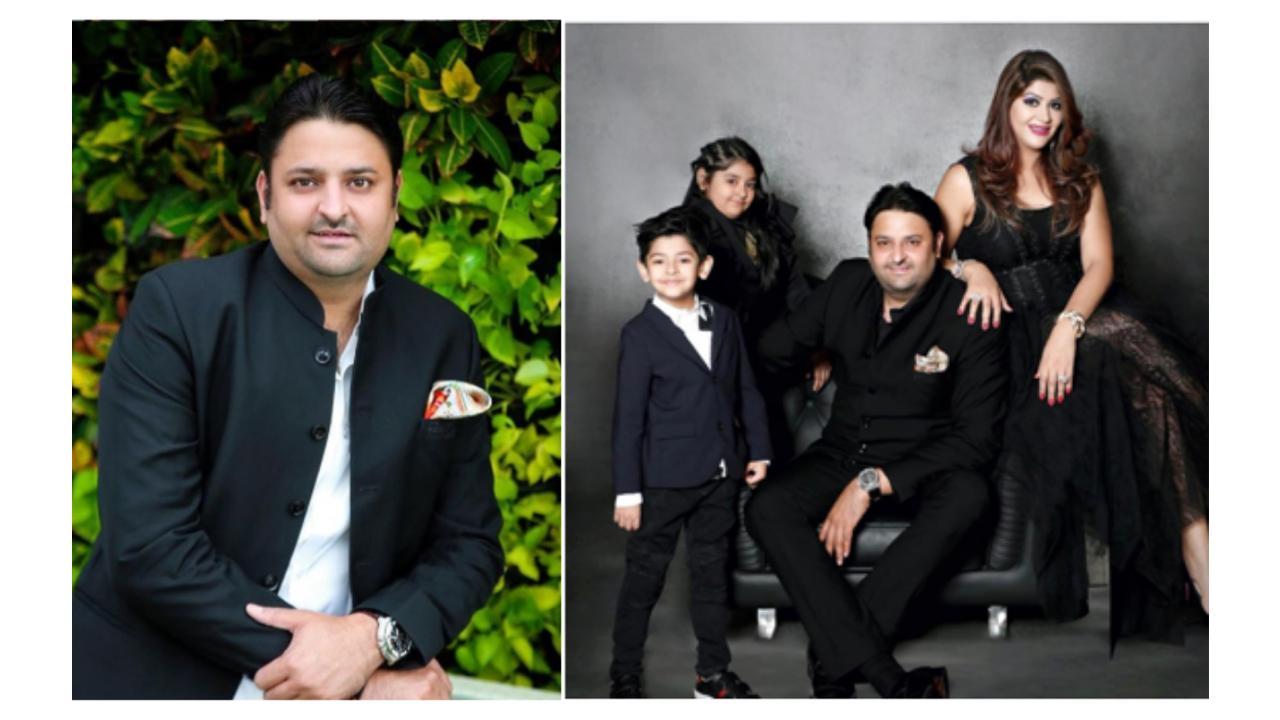 .
KBJ Group, a private conglomerate in Mumbai, recalls and shares its long journey of becoming the huge business it is today. The beginning of this journey happened in 2005 when Mohit Kamboj, aka Mohit Bharatiya, founded the KBJ Group. After years of acquiring business acumen from his father in Varanasi and a degree from one of Mumbai's leading colleges, Mohit Kamboj, aka Mohit Bharatiya, established KBJ Group on February 17, 2005.
Since then, KBJ Group has diversified into multiple sectors like jewellery, hospitality, bullion, and real estate. Uplifting others through Corporate Social Responsibility activities has been a huge priority for the company throughout its journey. Aksha Kamboj, the wife of Mohit Kamboj, has played an active role in growing the business. Her contribution and KBJ's rich history led by her husband have been the key players in KBJ Group's long-standing success.
ADVERTISEMENT
KBJ Group began its growth with KBJ Jewellery- a venture into manufacturing and trading gold jewellery. Today, KBJ Jewellery is one of the most distinguished brands of the KBJ Group. As success was established with this venture, KBJ Group decided to expand itself by establishing KBJ Motors in 2008. They quickly became one of the top dealers in the market, with showrooms situated across Malad and Mahim.
A year later, KBJ further diversified into multiple sectors. They branched out in the areas of hotels and restaurants and construction and development. Named KBJ Developers, the company has developed residential projects and deluxe category 3-star and 4-star hotels across India. The company's residential projects redefine comfortable living and host a luxurious lifestyle. Their deluxe hotels in Bangalore and Goa are known to offer world-class experience and rejuvenation. Currently, KBJ Developers is building a 5-star hotel project named Hotel Grand in Varanasi and a luxury residential project named The Luxor at Goregaon.
Mohit Kamboj aka Mohit Bharatiya, led KBJ Group into the investment area with KBJ Investments to support indigenous businesses. This company invests in start-ups and engages in buying and selling residential and immovable property. In 2011, KBJ Group established Mishka Bullion and Jewellery with the promise of excellence and innovation in jewellery creation. The company's name comes from Mohit and Aksha Kamboj's daughter- Mishka Kamboj.
After Mishka Bullion and Jewellery, KBJ Group then established Avyaan Bullion and Jewellery. Named after Mohit Kamboj aka Mohit Bharatiya and Aksha Kamboj's son- Avyaan Kamboj, the venture deals with precious metal and alternative metal jewellery. Today, Avyaan Bullion and Jewellery is one of the industry's leading designers, manufacturers, importers, and exporters of precious and alternative metal jewellery.
KBJ Group has stepped forward to undertake the production of Ethanol by setting up a plant in Bihar. Their expansion appears to be a promising venture for the country, and a high success rate is expected from it.
With expertise in development and building, Mohit Kamboj, aka Mohit Bharatiya started KBJ Hospitality; this company began by investing in chain restaurants across Mumbai. Finally, setting foot in one of India's most significant sectors, KBJ Group initiated KBJ Farming. A venture dedicated to creating a positive change in agriculture, KBJ Farming is building rapidly. The core aim of KBJ Farming is to enhance the quality and quantity of agricultural produce in the country.
Recently, KBJ Group had welcomed Aksha Kamboj into the management. She was earlier committed to spending all her time nurturing Mishka Kamboj and Avyaan Kamboj. As the kids grew up and became more engaged with other activities, Aksha Kamboj decided to join the family business. Her approach and expertise have been crucial in KBJ's growth in recent ventures. A woman of skill and acumen, Aksha Kamboj is now an executive director in the company. Under her leadership, KBJ Group is on its way to achieving bigger milestones.
KBJ Group's story of diversification and leading the business with a balance and responsibility is perhaps what sets them apart and fuels their continued growth. And this growth is only bound to grow as the group intends to further expand itself. Executive Director Aksha Kamboj is leading the group in the chemical industry in 2022. KBJ Group is also planning to step into the Education and entertainment industry in the future.