'I'd be that kid who would sing at every annual concert and inter-school event. 2016 seemed to be the starting point in my musical career' she said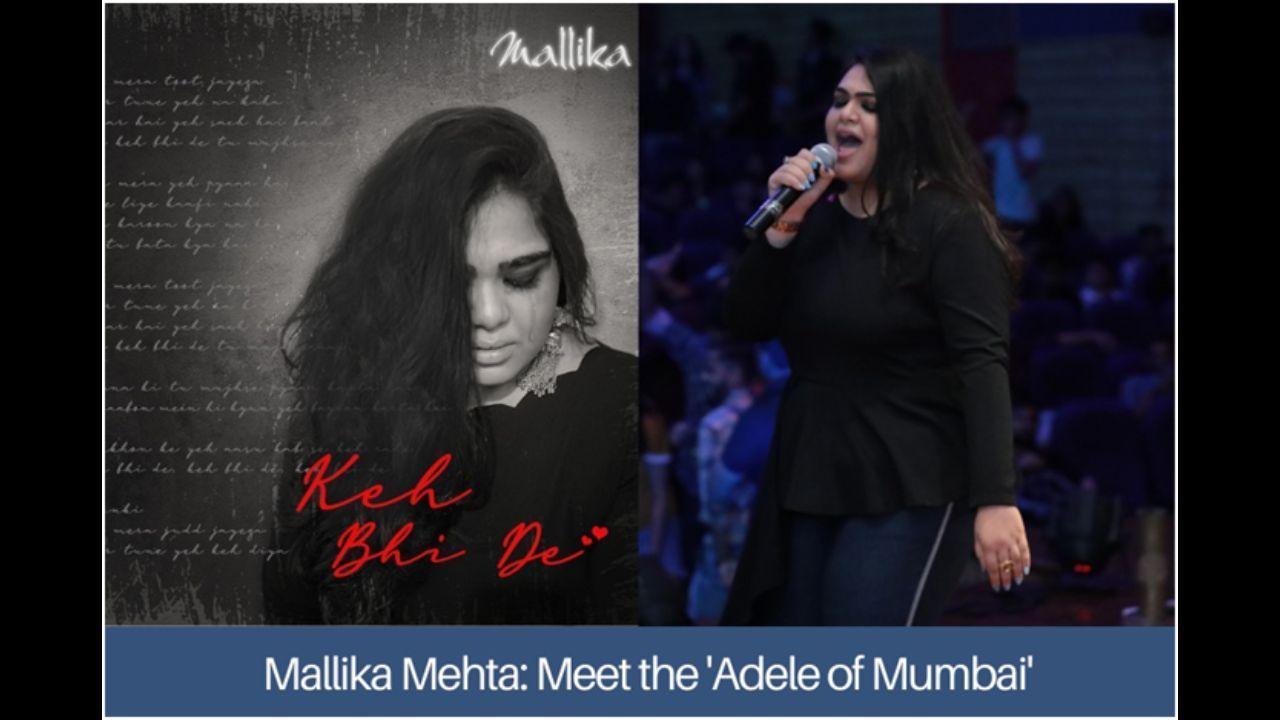 Mallika Mehta
When did you start singing?
I started playing the keyboard at the age of five and soon after started singing along with it. I'd be that kid who would sing at every annual concert and inter-school event. 2016 seemed to be the starting point in my musical career. Since I was little, I had always dreamt of having my own concert and when I was 18 that dream came true. I had my first-ever solo concert "Rhythm" in Mumbai where I sang 51 songs in 4 languages and had a full house of music lovers. I also got the opportunity to open for Mr Kailash Kher at his concert "Kailasa" and release my first English single War Solo in New York in the same year. Immediately after that I also studied at Berklee College of Music, Boston.
ADVERTISEMENT
What has been your most significant achievement as a singer until now?
I'd like to mention a few that are very special to me. I was a part of a songwriting programme at NYU in 2019, where I was one of the forty fortunate people to be selected from all across the globe.
I was invited to be interviewed live onTV Asia (USA)'s Focus Live. It's an experience I can never forget.
Another would be the unprecedented success of my first-ever Hindi single "Kahan Hai Tu".
It had a media premiere on Rolling Stones and it was also premiered in 36 cities on Red FM.
The song received a lot of love and was also featured on Times of India, Jamsphere USA and a lot of national and international media.
I heard your song and It's FANTASTIC! Can you tell us some more about it?
I love telling stories through my songs, the kind of stories one can connect and heal with. After seeing the success of "Kahan Hai Tu" I was driven to write more music. I remember randomly walking up to my keyboard and playing some chords which ended up creating my latest single KehBhi De.
KehBhi De has been written and composed keeping in mind the frustration, desperation and restlessness one feels when their lover does not accept or admit their feelings inspite of being in love. It's is a very simple yet a very important facet of an array of emotions -  'tell the person you love, that you love them'. It's been written acoustically on the keyboard but is a very dramatic song in terms of lyrics and melody. So while producing it that element of passion yet frustration in the music was brought on by drums, piano and strings.
It has been written, composed and sung by me and produced, mixed, and mastered by Aasa Singh at WIBE studio.
-Thank you so much, Mallika, or shall we say, 'Adele of Mumbai'? It was an absolute pleasure speaking with you. The song is out so everyone needs to go hear it now!
"Exciting news! Mid-day is now on WhatsApp Channels

Subscribe today by clicking the link and stay updated with the latest news!"
Click here!