Thanks to his mother, Abhimanyu started cooking at the age of 9. Cooking and exploring new places and cuisines, watching cookery shows has always been his passion.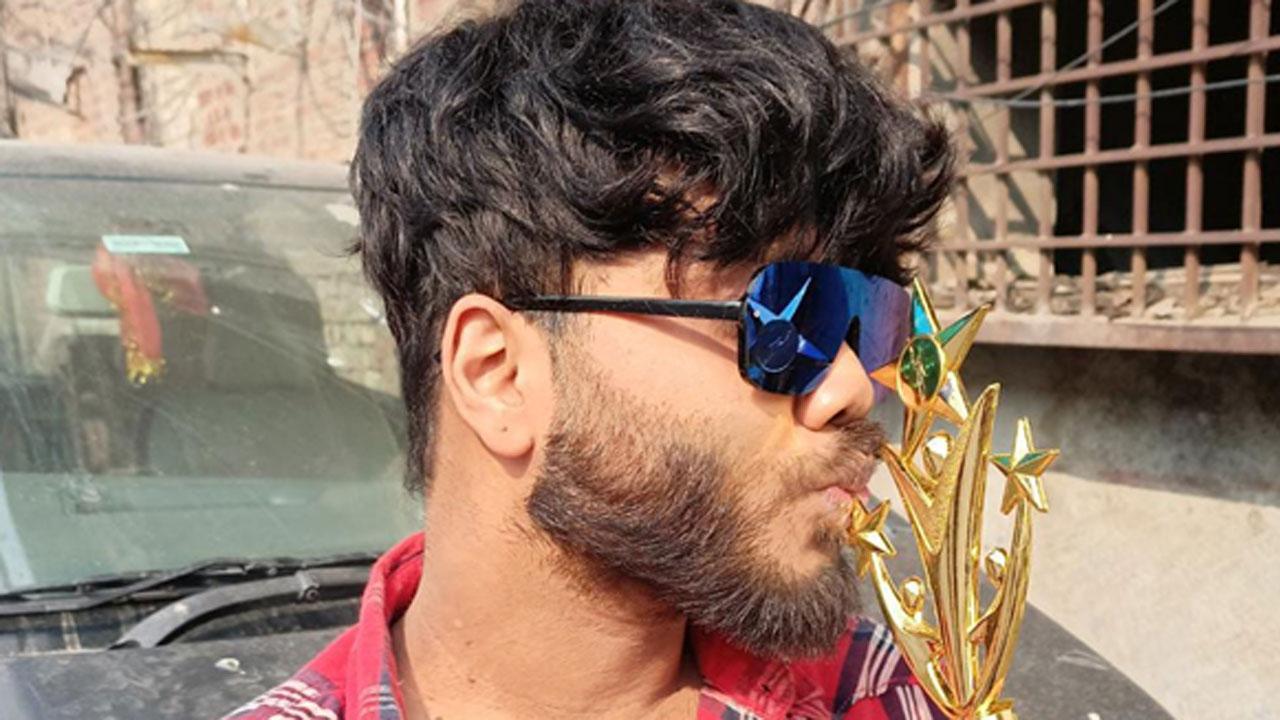 Abhimanyu Kalbhor
National Award winner Abhimanyu Kalbhor gets candid about his content creation journey
ADVERTISEMENT
Abhimanyu Kalbhor, an avid food and travel explorer, who also goes by the name of Ghumakkad Gastronaut across social media platforms has over 70k followers on Instagram, youtube and 150k followers on short video platforms is a well known face among food and travel lovers.
Thanks to his mother, Abhimanyu started cooking at the age of 9. Cooking and exploring new places and cuisines, watching cookery shows has always been his passion. Having studied in Pune, Kharghar & Ireland and staying alone away from home, he puts the phrase "necessity is the mother of invention" come into play when it came to cooking. He mastered his cooking skills after watching youtube videos and used to cook amazing and different variety of food for his room mates, which they used to enjoy. Having house parties, calling friends over and cooking for them all alone was always a hobby for Abhimanyu.
Abhimanyu has been recognised for his work by multiple news websites which include NewsTrack, DailyHunt, Asian Chronicle, Indian alert etc. He has also worked with alot of top brands in the market namely, Mcdonalds, Cadbury Oreo, Rapido,  Vi, Cricbuzz, Dineout, Lays India, Burger King, Chingari, MOJ, Josh, Roposo, MxTakaTak, Trell, weikfieldind, sleepyowlcoffee, Koovs and many others.
Abhimanyu who recently won his first National Award for Food and Travel Blogging says, "Hardwork, determination and patience will always get you success"
Its been 6 years now and after dozens of nominations at various awards, I have finally won my first National award. It feels amazing. Finally my hard work, determination and patience has paid off. The road to my first digital success was a bumpy roller coaster and had traffic jams and multiple roadblocks", said Abhimanyu Kalbhor
Hailing from Lucknow, the food capital of India, the love for food was bound to be in his veins. He rates Lucknowi food as the best in the country.
Abhimanyu is an Honours in IT Engineering and Masters in Business Administration by qualification from Ireland, an Entrepreneur by profession and an Ex Restaurateur who used to run a multi cuisine restaurant where he used to cook himeself as well many a times. He has also played County cricket for Ireland.
Abhimanyu was always fond of documenting his life hence used to click alot of food pictures and record food videos of his cooking or wherever he went out to eat.
Since Instagram was gaining popularity, Abhimanyu started , "ghumakkad gastronaut" in 2015 & Its been 6 years now.
People often compliment Abhimanyu for his cooking skils and different varieties of food and experiments that he does on his instagram stories and posts...
"Not a fond of food from regular restaurants and star studded hotels, Abhimanyu is fond of exploring street food and believes that the beauty of India lies in its street food thus tries to showcase the maximum on his instagram page. "The best way to know more about a place is to explore its streetfood", says Abhimanyu.
 He also says that whenever he explores a new city, the first thing he does is walk all around the renowned places and simply follow his nose, and try to avoid as much restaurant food as possible and tries to tap the untapped streetfood and food joints of the city.
"I have a crush on the world and I strongly believe that to travel, is to eat local food. I would suggest people who love to travel to new places and eat is to ditch the 5stars, stay, live and eat with the locals. That will open your mind and you'll be explored to new culture, new people and heritage of our beautiful nation. Ditch the branded Chai and coffee outlets, have the  tapri wali chai and local cuisine. Whenever you visit a new place or a city, dont search restaurants on your regular food delivery apps, just go out there, walk on the streets and explore, who knows you might discover a hidden gem."
says, Abhimanyu
"Exciting news! Mid-day is now on WhatsApp Channels

Subscribe today by clicking the link and stay updated with the latest news!"
Click here!