A small but growing number of Mumbaikars are creating safe spaces to explore the world of kink and BDSM without being judged! Read to find out more...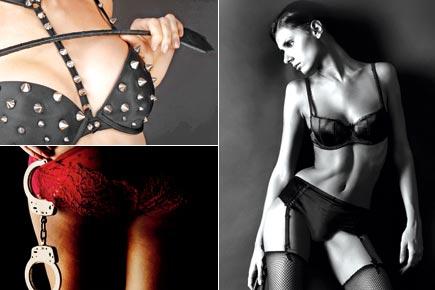 Two weeks ago, on a Sunday evening, 30 guests gathered at an undisclosed location in Bandra for a two-hour session discussing a taboo topic — kink. Hosted by Gaysi, the introductory session, aptly titled K Se Kink, featured a panel of speakers and a heady mix of audience — inquisitive souls keen to know more about the subject and 'players' who've been actively following kink lifestyle for over a decade. Among the curious lot was the 21-year-old Anushka Jadhav, who runs the gender-education initiative, No Country For Women.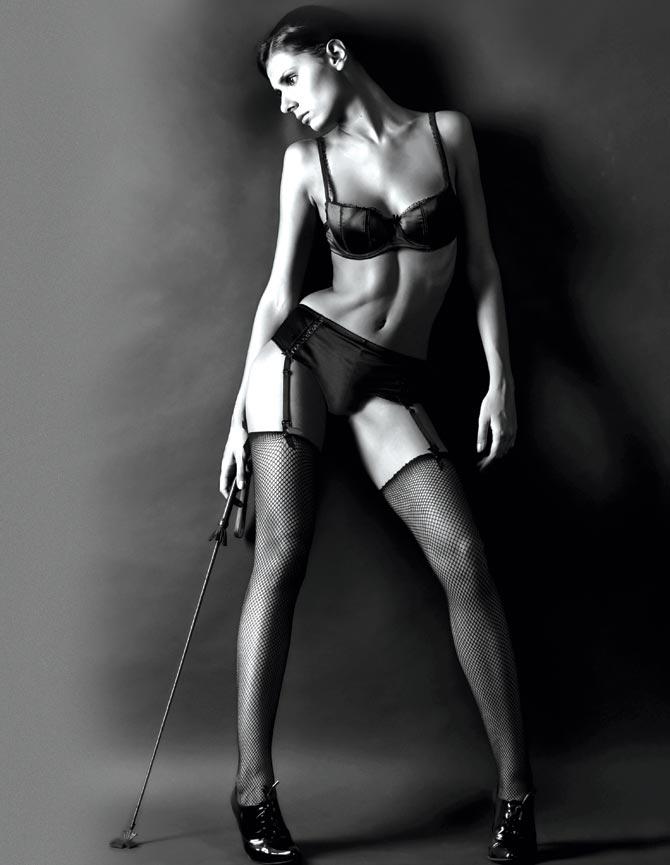 ADVERTISEMENT
She recounts, "The session also showcased whips, handcuffs and feather ticklers [and a few other products I don't know the names of] provided by IMBesharam (event partners). Most guests knew how to use them. All agreed that EL James' Fifty Shades Of Grey is problematic. The session made me comfortable with the idea of kink and opened me up to the possibility of pushing my boundaries as long as it was consensual."
And that was the intent, explains Priya Gangwani of Gaysi Family, the brain behind the session. This isn't the first such session. In May, a few members of the Kinky Collective (a Delhi-based group, with a city presence, that aims to spread awareness on kink) organised a BDSM workshop in collaboration with LABIA (Lesbians And Bisexuals in Action), which dispelled myths about the sexual practice and also featured wax and rope play demos, if a transcript on the Collective's blog is anything to go by.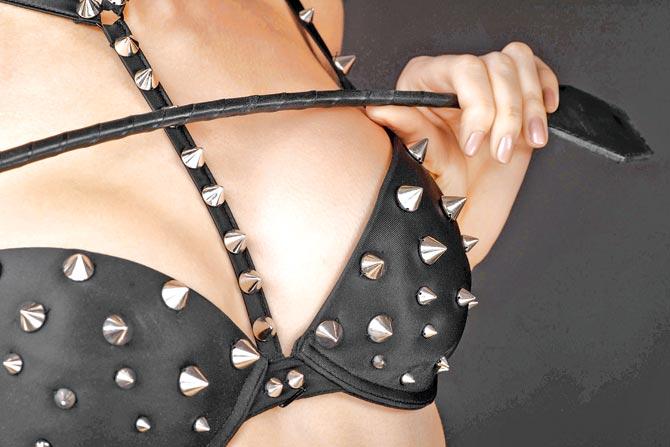 K for Kink
While Oxford defines kink as "a twist in something straight", Gangwani explains, "Kink extends beyond traditional notions of sex. It's an all-encompassing term to include BDSM, role-play, fetishes, and everything else you can imagine. Society is filled with kink-shamers and hence, it remains a taboo. Kinksters still go by pseudonyms, something that the queer community followed in 2008. So, we wanted to create a secure space to shed light on the subject and talk about safe ways to practise it." The session focused on five core principles of kink — consent, negotiation, safety and risk reduction, communication and aftercare. A part deux will follow, which will focus on the identities associated with kink.
Kink and consent
Consent is a cornerstone of kink experience, which is true of all sexual relationships. "The practise is grounded in the ideas of consent, and importantly, informed consent; not forced," says Paromita Vohra, filmmaker and founder of Agents Of Ishq, a multi-media project about love, sex and desire that aims to give sex a good name. On the portal, you will find a video that talks about consent through funny accounts of lavani dancers and a spoken word poetry, Kinky Is Queer by Jaya Sharma that dispels the simplified binaries of pain and pleasure in BDSM by comparing it with the pleasure received by biting into spicy mirchi vada.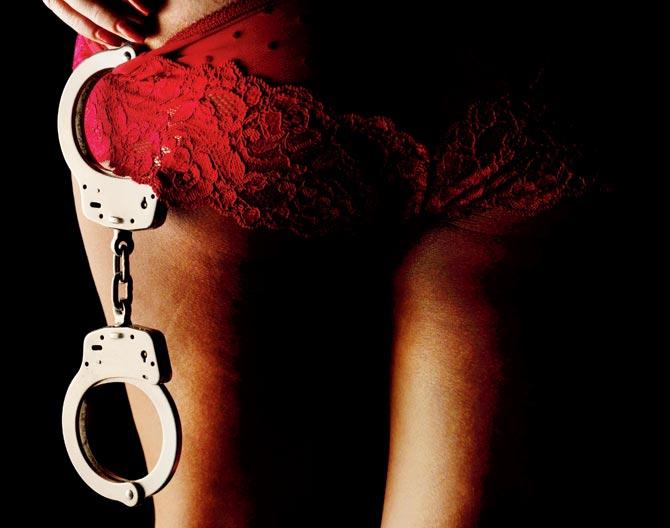 "The discourse also questions the idea of normal and individual expectations. This may pertain to everybody's sexual lives because it leads to an understanding that there is no such thing as a single type of normal sex and that consent is a complex, continuously negotiated and mutually understood space," she adds.
Though still shrouded in secrecy, Mumbai isn't new to kink lifestyle. In the pre-Internet era, and until 2000s, venues like Blue Nile in Colaba and Andheri's Night Lovers were hotbeds for indulging in kink play with strip-tease parties and topless bar sections. Today, it is easier to connect with fellow kinksters over the Internet and social media.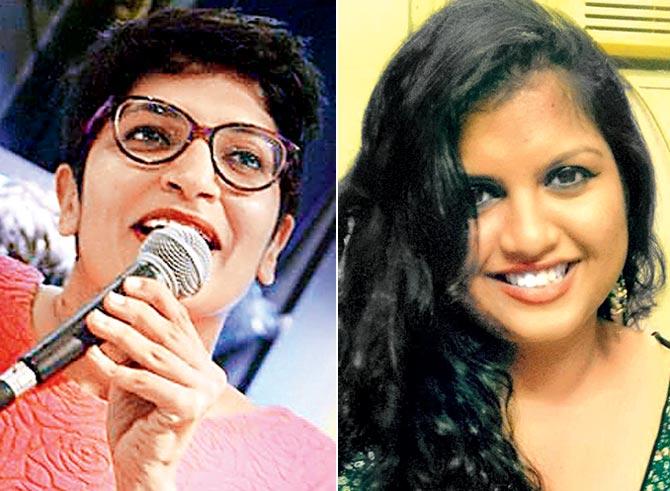 Priya Gangwani and Anushka Jadhav
"While previously people would meet through Yahoo chatrooms and Orkut, now, they connect through Facebook," says Sushant Rawat (name changed on request), who leads his life as a swinger, a practice where singles or couples hook up with other couples (colloquially termed as partner swapping), for over a decade now. "Kink and swinger parties are common in Delhi, Mumbai, Chennai and Bengaluru. Tier-II cities like Pune, Nagpur and Nashik are also discovering this lifestyle. However, it is still hidden, and everyone involved conducts thorough background checks," says Rawat, adding that adult lifestyle portals like IMBesharam and That's Personal make it easier to order sex toys, which come packaged discreetly.
Open up
Vohra adds, "This generation is the first in India that talks about sex freely and is sexually active openly as compared to a decade ago. However, the language of sex is only derived from lifestyle magazines, which creates anxiety by offering an aspirational idea of sex, and pornography. We aim to fill a gap with discussions around sex to empower and help them choose their sexual journey."
However, a few talks are far from changing mindsets, especially in a country of 1.2 billion. Rawat rationalises, "Those interested in kink now have a platform to talk about it without being judged, or having their privacy invaded. They ask questions or get myths busted from people who actually practise it."
This thought is reiterated in a post titled, This Is Who I Am: A Young Man's Journey of Finding Himself Through Kink By Kevin, published on and courtesy, Agents of Ishq: "As I sat there, watching other people at the same table, talking about kink as lightly and enthusiastically as though they were talking about cricket, I felt amazed. I was overjoyed by their attitude and zeal towards the kinky lifestyle. At the meetings I learnt men can be submissive, women can be dominant, some can be both. Being kinky is not an illness or a disease and neither a mental instability nor a result of an improper childhood. It was simply a choice for some, a way of life for others and for some it was just a thing to spice up their bedroom life."