Premium
Wasim Khan, a 24-year-old resident of Dharavi in Mumbai, had never discussed anything about the changes in his body with his family members. "If I had a problem, I used to ask my friends and used to visit a doctor only when something was serious," he says. "And to do that I used to visit a doctor outside my area in Sion so that no one should get a hint about my sexual concerns." Since 2016, however, friendly conversations with local health volunteers of Mumbai-based SNEHA foundation have expanded Khan's knowledge about sexual and reproductive health (SRH) and with time he has grown more confident about discussing the same with his partner in a healthy manner. He is one among many young persons who are in need of accurate explanations to their questions about puberty, sex and contraceptions, but are often deprived of information and access to health services due to social, economic and cultural barriers. According to a 2011 study by the Population Council, adolescents in India rarely get information or guidance on sexual health and reproductive matters from their parents. Barely 1 percent of youth reported that a parent had discussed reproductive processes with them. As advocacy networks are actively working on the ground to cater to the needs of adolescents, we look at methods deployed in engaging with the youth and why these are important in the absence of a concrete policy framework for education and protection. Safe and accessible spaces to tackle misinformation Owing to the social and cultural stigma associated with matters of sexual health, adolescents in the age group of 18 to 25 years or younger are often discouraged from openly discussing their queries and problems with their family members. The lack of information leads to further isolation of young adults, who are unaware of whom to reach out to. According to Mamta Verma, a community volunteer for The YP Foundation at Siddharthnagar district of Uttar Pradesh, the youth majorly turn to their friends for information, who are often equally unaware of certain aspects. Additionally, schools do not advocate sex education in detail, because the teacher too is hesitant to discuss biological topics. This deepens the stigma and furthers misinformation. "We conducted our sessions with groups of 15 girls and boys separately and when we spoke about puberty or sex, they used to laugh. Sometimes, we had to stop our class in between due to unhealthy discussions," says Mamata, adding that eventually there was a growing acceptance among the youth and even the teachers. She observed that the young adults in her area have also initiated conversations with local authorities for counsellors and for affirmative actions concerning adolescent sexual and reproductive health services. Young people who volunteer to encourage conversations about sexual and reproductive health emphasise on creating a safe zone through anonymous or one-on-one interactions. This enables adolescents to empathise with fellow young adults, overcome their hesitation and have conversations about topics concerning their physical and mental health. "We need to develop empathy and create a comfort zone. People are hesitant initially, and hence we start with soft topics like menstruation, puberty changes, hormonal changes, attractions, relationships, sex and contraceptives. It's a process," says Pragati Vaishya, a 23-year-old youth facilitator associated with SNEHA Foundation's Ehsaas programme at Shahu Nagar area of Dharavi in Mumbai. The inquisitive approach of the young is regularly subjected to shame and stigma by family members, school teachers and sometimes even friends. According to community health workers, this largely impacts the physical as well as mental health of adolescents. This is especially observed in cases where girls below 18 years of age are dealing with unwanted pregnancy and are facing violent behaviour of family members, who are worried about social status and respect. According to National Family Health Survey (NFHS) data, eight percent of women between the ages of 15 and 49 had begun childbearing in 2015-16. "Advocacy and a friendly discussion are important. Due to lack of information about physical relationships and use of contraceptives, youth often end up harming their health. If they were informed, the harm could have been avoided," says Verma. From menstruation to masturbation, what adolescents are curious about When provided with safe spaces to discuss topics that are usually considered taboo in the traditional setting of families and society, young individuals interact with fellow young peers and bring up the questions that bother them. From polycystic ovary syndrome (PCOS) and hormonal changes to masturbation and use of contraceptives, they want to be made aware of everything that concerns their body. Lata Mazhde, community supervisor for U-Respect foundation in the suburban Vikhroli area in Mumbai, says that while girls generally discuss their menstrual issues, boys inquire about nightfalls, masturbation and changes in their body during puberty. These exchanges mostly happen anonymously through letters, during the curriculum sessions. "We get questions about sex, unwanted pregnancies and how and when to emergency contraception pills and their effects. Sometimes we have to explain to the boys why contraception is important and they have gradually accepted the importance of using condoms," says Mary Jayappa Aarkar, who also works as youth facilitator in Dharavi. While boys usually open up to male mentors, Vaishya says they are gradually opening up to female peers and volunteers too. There is also a growing discussion about consent, polygamy and sex for pleasure rather than just family planning. How pleasure, contraception and patriarchy are intertwined A common observation by a number of community health workers is that females generally do not talk about pleasure or their needs, while males are quite assertive about their sexual desires and needs. Entrenched patriarchal beliefs and norms evidently restrict females from exercising their choices or consent. "Boys are more concerned about pleasure when using condoms. They also feel that they just can't be with only one girl. We explain to them that pleasure has to be both ways and that you don't have to be married for it," explains Vaishya. "Girls don't really talk about pleasure. They share things like they don't want to have sex and how can they say no to their partners. Then we talk about consent. Girls are also concerned about whether they are able to satisfy their partners, fearing they will leave them," she continues. More young men talk about masturbation, polygamy and sex for pleasure than women, who usually prioritise their partners' satisfaction over theirs — that is if they open up about their physical relationships at all. They also require to be made aware of their consent and that they do not need to engage in physical relations just for the sake of their partners. "Girls still feel talking about pleasure is a taboo and something they should be guilty about. While some want to feel the pleasure, they try to suppress their needs because they have been taught at home that unmarried sex is a sin," says Aarkar. A contraception advocacy toolkit--a document with detailed information, guidelines, and recommendations for policy makers, social workers and other stakeholders--by the YP foundation says young people need to be made aware of their right to pursue pleasure, without discrimination and harm, which can be made possible if, in policy, law and practice, they are recognised as individuals who could be sexually active, independent of marriage. Among married young couples between the ages of 19 and 25, it is observed that the burden of family planning or contraception majorly lies with the women. Data from the NFHS-4, or fourth survey for 2015-2016, suggests that 31.5 percent and 37 percent of adolescent men between ages 15-19 and 20-24 years think that 'contraception is women's business and a man should not have to worry about it'. "For sterilisation, only women come forward. Men generally have a negative approach towards contraception and are worried that sterilisation would affect their strength and masculinity. In slums, some addicted men, wagers and labourers have undergone sterilisation for money. No one does it willingly," says Mazhde, adding that local health posts are generally concerned about achieving targets and in a way it becomes a forceful initiative. According to The YP Foundation's analysis of NFHS data, female sterilisation accounts for more than 75 percent of the overall modern contraceptive use in India. While there are only two methods of modern contraception available for men—condoms and vasectomy, these methods are greatly associated with myths of masculinity and inability to experience pleasure. Vaishya observes that unmarried young boys are more receptive towards using condoms than married men, because there's a fear about consequences of having unprotected sex and unwanted pregnancies. As per NFHS-4 data, only 5.6 percent of the married men between the ages 15 to 49 years were using condoms in 2015-16. There are also cases wherein males state that they are discouraged to use contraceptives by their female partners, but at large women resort to emergency contraceptive pills more often than not without medical consultation and are left to bear the physical consequences alone. Though conversations about contraceptives, family planning methods such as limiting (vasectomy and tubectomy) and spacing (gap between pregnancies) have increased, there are very few couples who attend counselling sessions together, irrespective of their education or awareness levels. "Many couples do not want to talk together. Husbands are mostly out for work and sometimes we face challenges from the woman's in-laws as well such as in cases where the woman has to undergo multiple abortions due to husband's reluctance over using a condom," says Vaishya. Promoting inter-generational discussion "There was an instance in Dharavi when we were talking about puberty and bodily changes when a 15-year-old boy went and complained to the parents that our coordinators are talking about dirty things," says Onil Kulkarni, programme coordinator at SNEHA, sharing that the incident was followed by candid discussions with the parents as well, beginning with social accepted topics like anaemia, child sexual abuse, gender violence and emotional resilience among adolescents. Most of the local community health volunteers cater to the socio-economically backward communities in the rural and urban areas. When asked about the challenges involved in communicating about sexual and reproductive health services to young persons on-ground, volunteers state that social and cultural beliefs of the guardians greatly hamper constructive dialogues. Home visits, parent-teacher sessions and personal interactions with family members are some of the strategies deployed to increase engagement of parents with their children. According to Verma, working with the local health workers such as the Accredited Social Health Activists (ASHAs) and Nursing Midwife (NM) under the National Urban Health Mission (NUHM) helps in gaining confidence of the parents as a government authority is involved in the process. "We start the discussions with guardians first and convince them to send their wards for our sessions. They have realised that they can't stop the youth from having sex and that they should do it safely, considering the repercussions of it if not done safely. Now more parents are sending their kids to our sessions. And those who are already there, they want their kids to work more on this and spread awareness," Verma adds. There is a growing positive reception from parents as well. However, here too, women are more forthcoming than men who rarely attend these discussions. Working amid legislative drawbacks Experts state legislative drawbacks act as one of the major challenges which limit the access to sexual and reproductive health services among adolescents. These concern the Protection of Children from Sexual Offences Act (POCSO), which prevents sexual act with minors (under 18 years), and the Medical Termination of Pregnancy Act or the abortion law, which requires the consent of husband or a parent which discourages many young women to open up about unexpected pregnancies due to fear of social backlash. The toolkit provided by The YP Foundation states that while the ostensible intent for increasing the age of consent to 18 years under the POCSO act was to protect children from sexual assault and abuse, there is a need to create a legally acceptable framework for young people below 18, to engage in consensual, sexual relationships. According to Dr Souvik Pyne, senior program officer at The YP Foundation, while government authorities acknowledge the conversations about adolescent sexual and reproductive health services, it should translate into action in terms of avenues for meaningful youth engagement in policy making and implementation. "Evidence based information dissemination thus becomes important in setting a precedent to encourage service delivery as well such as setting up adolescent friendly health clinics," Pyne adds. A number of organisations have set up their own help desks, adolescent friendly health clinics under the Rashtriya Kishori Swasthya Karyakram-–a government scheme launched in 2014 for adolescent sexual and reproductive health services. However, the scheme was majorly limited to married women and adolescent married girls. One such help desk is provided by the network run by Verma in coordination with The YP foundation in UP. Verma says these desks are accessed by young persons for sanitary napkins, contraceptive pills, condoms and medical aid for terminating pregnancy via medical counsellors and clinical psychologists who sometimes even provide financial aid along with protection from any anticipated harm by family members. As noted by Verma above, programmes conducted in association with public health authorities help instil confidence in the public at large; experts reiterate that the policies and laws need to be expanded to cater to the needs of married and unmarried adolescents across spectrums. They should also include the needs of the LGBTQIA+ community and people with disabilities, which still need to be addressed across levels of advocacy programmes. Also Read: Why it is urgent to bring girls at risk of dropping out back to the classroom
12 August,2022 12:15 PM IST

| Mumbai

| Sarasvati T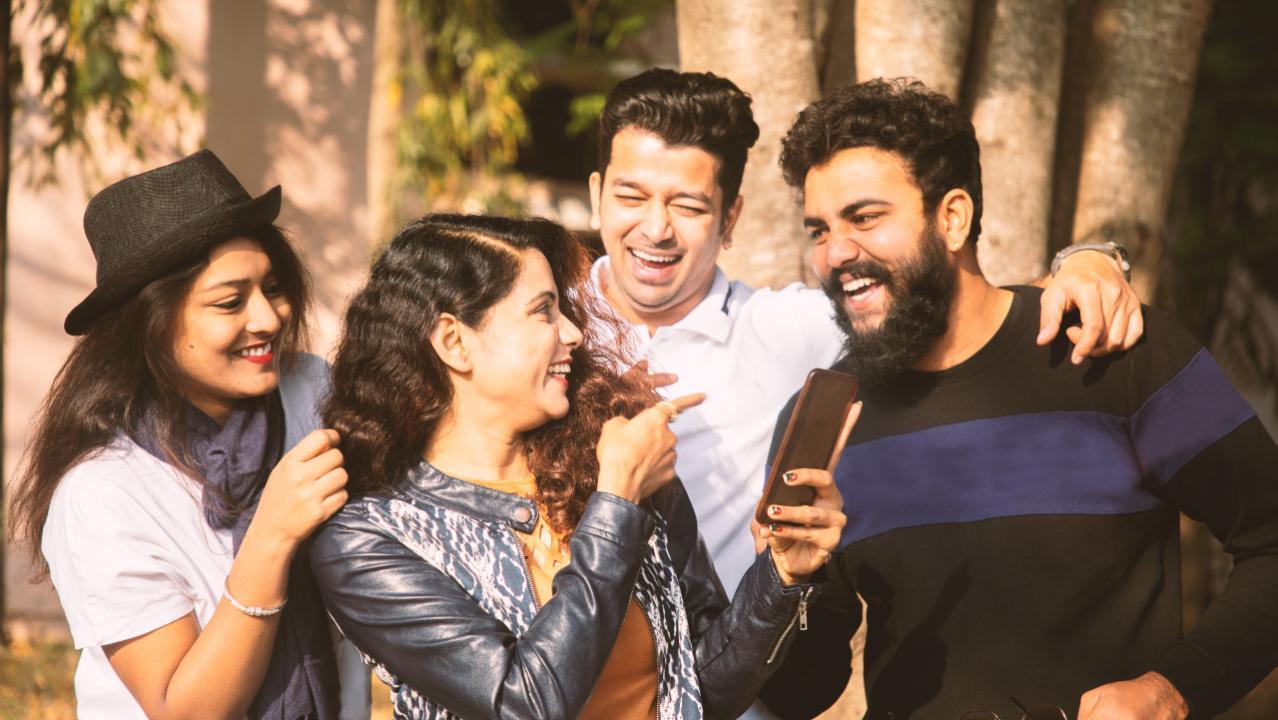 People lose friends over the years because of various reasons and that is only natural. While some are unavoidable, others just happen because people get busy with their lives and move on. In the last two years, the Covid-19 pandemic has not only tested our health but also relationships and friendships. We observed some relationships were kept by enduring fondness while some slipped away without an in-person anchor when communication was confined to texts, phone conversations, and the occasional celebration on Zoom. In fact, after the pandemic, there has been a change in how individuals view real connections. According to Bumble's research, 43 per cent of surveyed Indian adults said that Covid had a negative effect on their intimate ties. Comparatively, just 18 per cent of people reported good effects. The loss of adult friendships is profound, whether it is due to falling out or simply losing contact with friends. Indian citizens cite trust (62 per cent), regular communication, common values (48 per cent), and equal effort (42 per cent) as the three most crucial characteristics of a meaningful connection. "At Bumble, we believe firmly that social connections play a vital role in the human experience, and that strong relationships are key to a happy and healthy life. Per our recent study, 34 per cent of Indian adults want to expand their circle of friends in a new way post pandemic. More people in India are now opening up to finding friends virtually, and Bumble BFF is a great way to meet like-minded people, who are all there with a shared purpose of wanting to connect." shared Samarpita Samaddar, India communications director, Bumble. Bumble's relationship expert, Shahzeen Shivdasani, shares tips on how one can rekindle old friendships: Reach out: When you're ready to reach out, what you say isn't as important as making the effort in the first place. Checking in with someone by asking for or providing a life update after a period apart conveys the value and importance of the friendship. Offer an explanation if you want to. Consider comfort levels and respect boundaries: Make the effort to reach out and show them that you respect their space. Do not expect them to jump back into reconnecting and respect the pace they set to reconnect with you, if they want to. Make plans: Plan to get together in person or a virtual catch-up once you're both comfortable. While you can hang out in groups and still enjoy each other's company, real bonding happens when you open up to one another when it's just the two of you. This is also how some friendships grow. It takes effort: All relationships require effort and that includes friendships. If you manage to rekindle your friendship, be mindful of the reasons because of which they fell apart in the first place. Honest, open communication is key. Be accepting: If your best efforts to rekindle a friendship go unsuccessful, accept the loss. Resist the urge to put any pressure on your friend to revive the relationship. All you can do is express your sincere desire to reconnect and hope the gesture is reciprocated. If not, perhaps it's time to move on.Also Read: Dating as a gender queer person in India This story has been sourced from a third party syndicated feed, agencies. Mid-day accepts no responsibility or liability for its dependability, trustworthiness, reliability and data of the text. Mid-day management/mid-day.com reserves the sole right to alter, delete or remove (without notice) the content in its absolute discretion for any reason whatsoever
06 August,2022 05:26 PM IST

| New Delhi

| IANS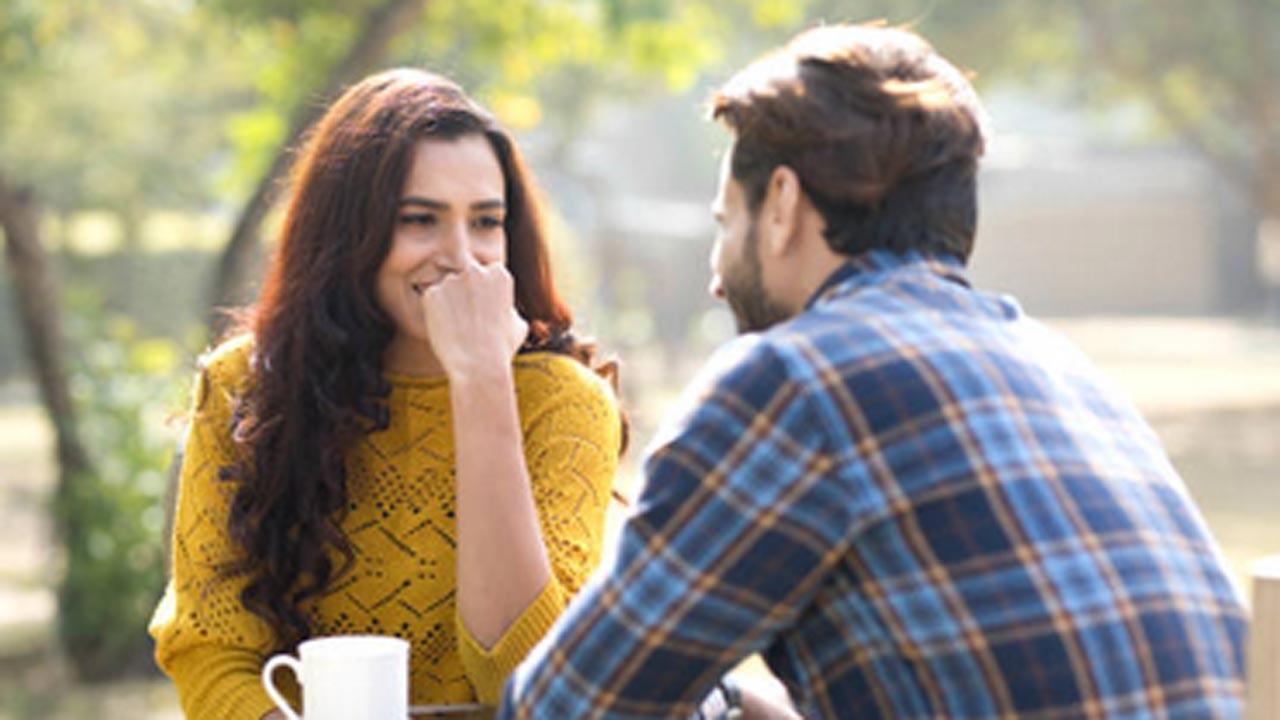 Dating isn't limited to only going out for a meal or to the movie theatre but has actually evolved into indulging in experiences together. In fact, these may help both the people engage better with each other and turn it into a successful relationship. As single Indians return to in-person dating, Bumble launched The Date Generator to provide exciting recommendations for memorable, interesting in-person dates in Mumbai, Delhi, Bangalore, Pune, Chennai, Hyderabad, and Kolkata. People can access the Date Generator through the microsite, a unique interactive experience where you share what kind of mood you are in and what suits your dating style for perfect date recommendations, whether it is a romantic meal, an adventurous session at a gaming arcade, a low-key jazz night, or just a quick coffee. Hey, let's be adventurousHave you met someone on a dating app because you share a hobby or a desire for adventure? According to a recent study, 35 percent of Bumble daters in India prefer adventurous dates. Plan an exciting date and engage in some friendly competition with your date while you go-karting, twilight bowling, or try out arcade games, and more a fun session of bouldering, an aerial yoga class, or attempt to cook a delicious meal together! But, first foodA date planned over a good meal can never go wrong. You can bond over a variety of venues and meals, such as a breakfast date at a local restaurant or some glam-dining at your favourite restaurants in town. Creativity is contagious, pass it onAccording to the recent study, 75 per cent of Indian daters on Bumble have picked up new hobbies and skills during the pandemic, and 30 percent of Indian daters prefer going on a date based on the hobby or skill they have acquired. Why not turn your creative energy into a fun date? Meet your date at a pottery workshop or a paint bar to create a work of art and a memory to share together. Good vibes onlySit back and enjoy if you want to choose low-key dates. Sip and taste some of the best meads and beers, visit a speakeasy bar that revives the jazz culture, or better yet, go out for a coffee date and enjoy the best of artisanal coffees over deep conversations. Taking charge of your datesAccording to 51 per cent of women polled on the app in India, the level of effort made by their potential match to plan a date is the most important factor when dating. So, what are you holding out for? Take the initiative to arrange a memorable date for you and your connection. Also Read: Dating as a gender queer person in India This story has been sourced from a third party syndicated feed, agencies. Mid-day accepts no responsibility or liability for its dependability, trustworthiness, reliability and data of the text. Mid-day management/mid-day.com reserves the sole right to alter, delete or remove (without notice) the content in its absolute discretion for any reason whatsoever
25 July,2022 04:13 PM IST

| New Delhi

| IANS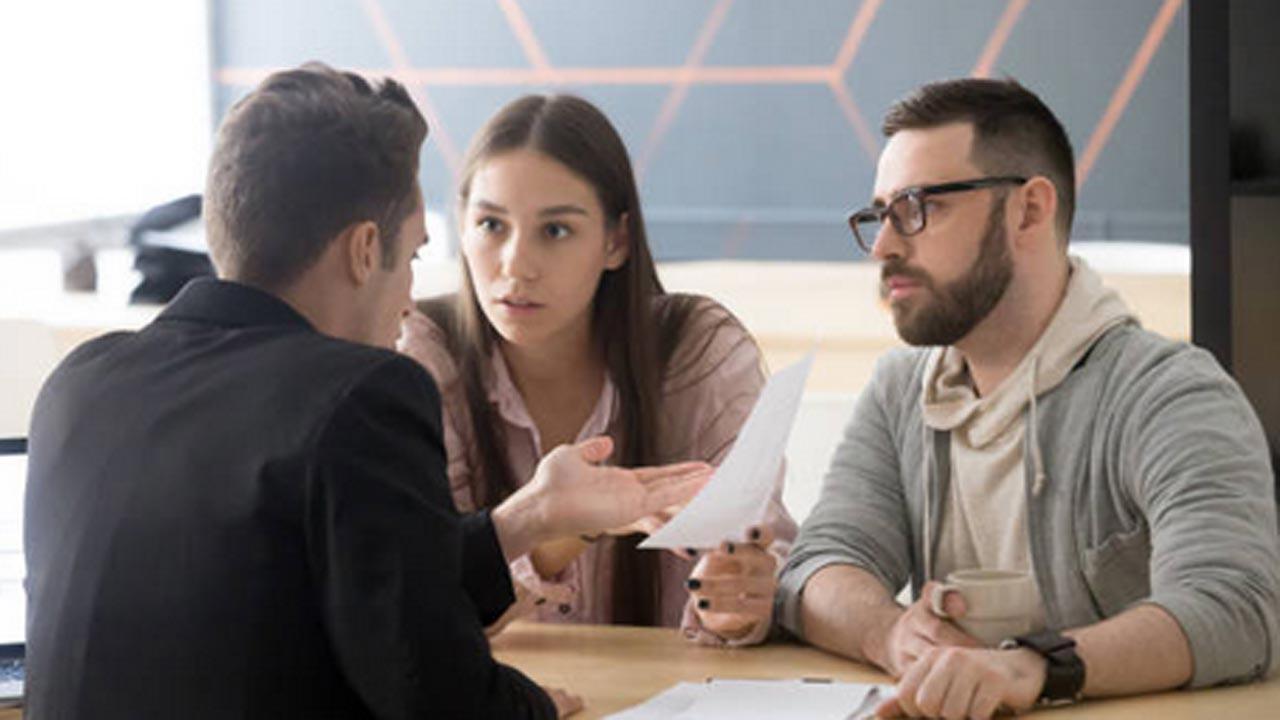 What makes people cheat? Networking platform Gleeden, conducted a survey conducted among ten thousand of their users, and came up with the top 10 reasons for infidelity. The survey took place among users based out of the Tier -1 cities in India like Mumbai, Delhi NCR, Chennai, Kolkata, Hyderabad Bengaluru, and Pune, between the 35-45 age bracket. Shedding some light on the scenario Sybil Shiddell, Country Manager India says, "Infidelity is considered taboo worldwide but there are many aspects to it. Cheating or the will to cheat is not the only reason why people get involved in extramarital affairs, incidents like negligence, domestic violence, loneliness, etc are a few of the many reasons that build up to the cause." Boredom - It is natural to get bored in a relationship at some point. People look for changes after a certain time, experimenting with their likes. Loneliness also makes people choose someone besides their partner, maybe someone who understands them better. Communication gap - It is vital to have communication in any relationship, especially in a marriage. No relationship is perfect but it can be made through communication. Sharing thoughts, listening to your partner, and making small changes can ignite the spark now and then. But with our busy lives, it becomes a headache to resolve these issues. Dry Spell - Some people get lazy, tired, and exhausted. Partners are not always on the same page. When people don't get their expectations fulfilled, they turn to the outside world. Not having a respectful conversation, discussing how they both feel about sex, and how life has hijacked the spark can lead to infidelity. Not meeting up the demands of your partner turns them off. High-end expectations - It is in human nature to expect and get hurt when it doesn't turn out their way. Thus, expectations of not getting attention, time, love, care, and intimacy from a partner can make the marriage's tone negative. Although at times, people stop doing things for their partner due to their comfort zone which tends the other one to think not worthy of themselves. Past Relationships - Many people are still averse to moving on. This makes them judge their current relationship and partner with their previous one, making them hurt themselves and not giving them a chance to understand and accept their current partner. People who getting forcefully married also go back to their previous partners to whom they are attracted. Newbie trends - In this fast paced world, trends keep hopping up now and then. The hook-up culture is one of them and people follow it. Some do it because they are not happy in their marriage whereas some follow it just to be on trend. Also read: Transgender Awareness Month: Dating as a gender queer person in India Mono/Polygamy - Many partners share the same mindset about having more than one partner, and having an open marriage. They accept that a person can fall in love with 2-3 people, calling it an open relationship. They have a level of understanding of each other and view their partner's choice of having a relationship outside their marriage as natural. Domestic violence - Why would someone be in a relationship where there's no respect. Whether physical or sexual, 8 out of 10 women experience domestic violence, crushing their self-esteem and hampering their mental and physical health. Who wants to be in a dead-end marriage? When they can't take help from their own family and society's judgments won't let them take a divorce. Finding someone outside their marriage is a boon. Go with the flow - A cozy environment can make people slip without thinking of the consequences. Yes, it is easy to fall into this trap of being in the moment without realising the entire foundation of your marriage can get derailed. Most people experience it during their office trips, late-night stays, parties with old mates, etc. Sexaholic - High on drinks? Nope, just horny. It might sound odd but people can get addicted to sex, after all, hormones are just chemical juices moving around. They are in a position where they perform sexual activities persistently, unable to control themselves. It is a compulsive behaviour, watching porn, masturbating uncontrollably, and having multiple sexual partners. This story has been sourced from a third party syndicated feed, agencies. Mid-day accepts no responsibility or liability for its dependability, trustworthiness, reliability and data of the text. Mid-day management/mid-day.com reserves the sole right to alter, delete or remove (without notice) the content in its absolute discretion for any reason whatsoever
25 July,2022 03:40 PM IST

| New Delhi

| IANS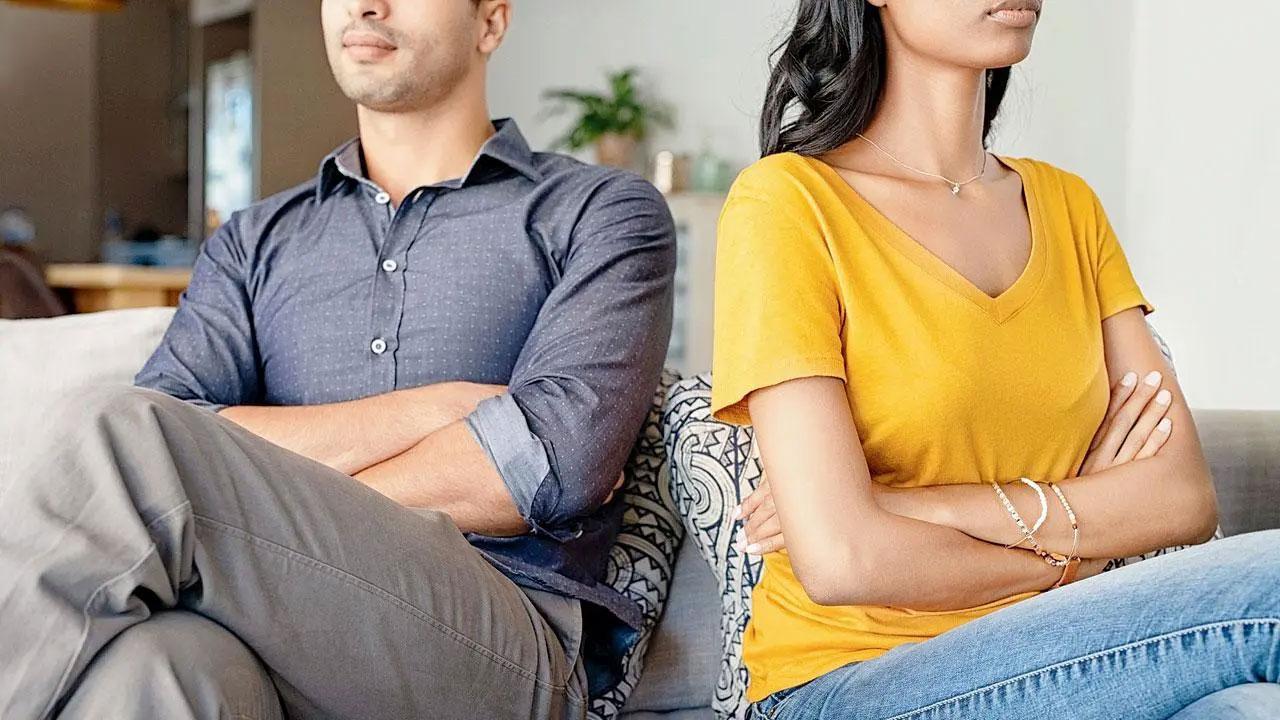 Being in a relationship can be enriching experience for many, however, it can also leave many talking about their ex-partners, long after they have split with them. This may end up in them talking about their exes with the current partner they are dating, and that may not also be good. Dating App QuackQuack recently surveyed people ranging from 21 and 35 years of age to get their opinion on discussing the ex with the present partner. The survey revealed that 61 per cent of the people talk about their ex with their present partner. They believe that if something is distressing you, discuss it with your partner. On the other hand, 39 percent are scared it might hurt their relationship. Talking about your ex is like treading dangerous waters. Healthy relationship checkForty-seven per cent of women aged 25 to 30, voiced that talking about their ex with the new partner proves that they are in a sound and secure relationship. They chimed that the current partner must have survived a heartbreak or two. There should be no reason to be afraid of opening up about the past. Everyone wants to be a tough cookie until the day it starts affecting their mental health. Talking about your ex and the grief afflicted in the past relationship would leave you unburdened and happy. Trauma bondingFifty-six per cent of people above 30 from tier 1 and tier 2 cities talk about their previous relationship with their partner, and they opine that the conversation is not actually about the ex, it is rather about the trauma they gave each other. Often listening to each other's past traumas has a bonding effect on their relationships. Some mentioned focusing on the positive aspect of their exes. While it is tempting to dish about the said ex, that is not a healthy approach. Hung up on your ex?According to the survey, 38 per cent of the surveyed users aged 18 to 25 indicated being against talking about their ex or related issues with their partner. They reckon that talking about your ex might mean that you are still in love with them. It's best to leave the past behind you. A few chimed that it is not fair to put your new boo in your ex's shadow. Bringing up your ex habitually can cause lasting damage to the relationship. Red flag, Green flagAre you one to pick up a fight whenever you hear your sweetheart talk about their ex? You might want to pay attention to what 43 per cent of women from tier 1 and tier 2 cities think about such behaviour. They voiced finding it as a big red flag in the relationship. These ladies were curious to know why trivial discussions about a person who was a part of your life once upon a time create so much drama. They opined that a man secure about himself would never exhibit such a demeanour. An oddballQuackQuack shared that among their surveyed users, 52 per cent of men aged 30 to 35 find it odd if their partner never mentions the ex in the entire relationship. It might be an indication of unresolved feelings. Some of these men revealed that if their partner is vague around the discussions revolving around their ex, or they seem to withhold some of the truth about their past relationship, it can be a harbinger of bad news. Why would you want to pretend as if you have never been with anyone in the past? You are all the choices you made, and your ex is one of them. Brawl with booUpon analysis, the app found some unhealthy trends among the younger ones compared to the more mature. 26 percent of women ranging from 21 to 25 revealed that discussing their ex or the mere utterance of their names had caused an ugly fight and unnecessary strain in the relationship.Also Read: Dating as a gender queer person in India This story has been sourced from a third party syndicated feed, agencies. Mid-day accepts no responsibility or liability for its dependability, trustworthiness, reliability and data of the text. Mid-day management/mid-day.com reserves the sole right to alter, delete or remove (without notice) the content in its absolute discretion for any reason whatsoever
22 July,2022 06:23 PM IST

| New Delhi

| IANS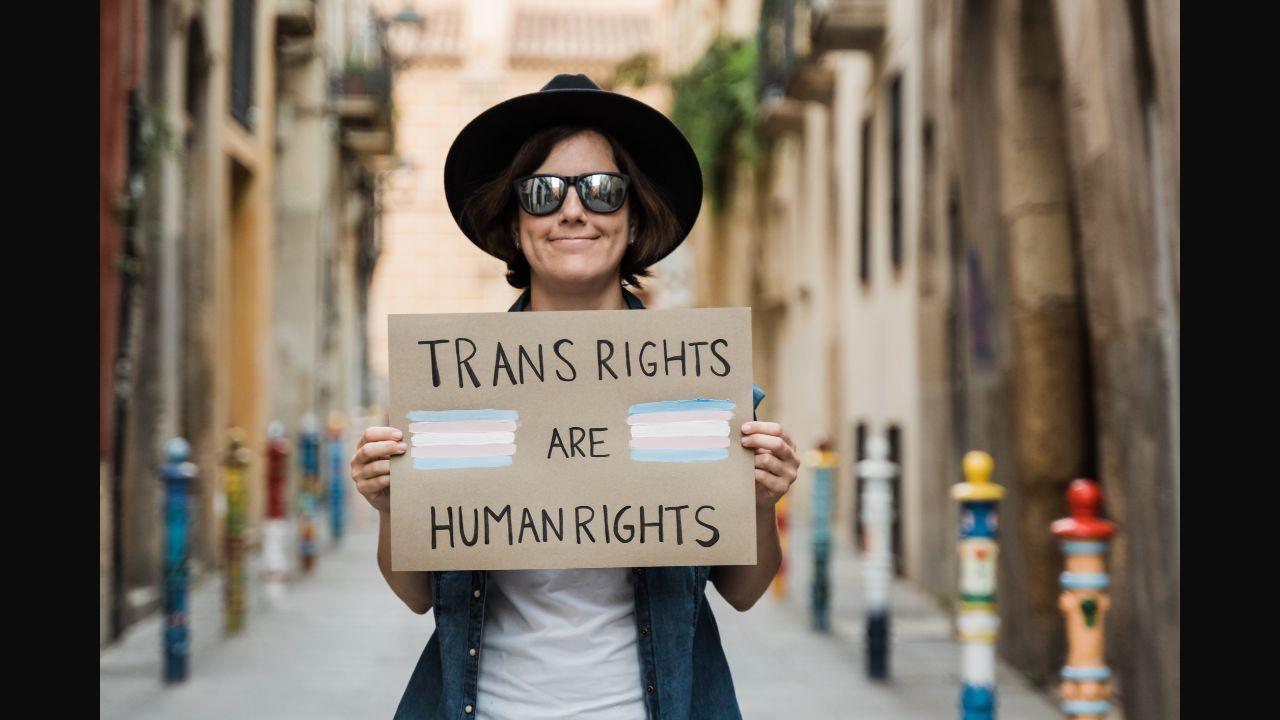 Premium
November is observed as Transgender Awareness Month across the globe to spread awareness about and celebrate the trans community—one that is complex and diverse, and exists well beyond stereotypes. "Transgender means a person who has a gender identity different from their biological sex or what they had been assigned at birth. The trans umbrella encompasses all other gender identities except for cis-gender identity. Gender is a social construct and each individual has a unique way of understanding theirs. Multiple gender identities exist, and several individuals' experience of gender is more fluid and not as rigid," explains Pranay Javeri, mental health team in-charge, All India Queer Association. There is an acute lack of awareness regarding issues concerning the trans community which leads to discrimination. It has been widely observed that even within the LGBTQIA+ community, trans folk struggle to get acceptance, validation, and respect from cis-gender queer people. "As a cis-gender individual my perspective is limited, but what I have observed through my research and work is that trans people have to fight for validation and basic human rights. Their gender identity is invalidated by society, law, and government policies repeatedly. They are forced to fit in the gender binary and the cis-normative world which acts as a constant stressor and leaves a long lasting impact. They suffer from gender dysphoria because the society is so rigid and transphobic to accept that not everyone is cisgender," adds Javeri. Transgender Awareness Month is a time to educate ourselves and pass over the mic to this underrepresented community to share their stories and experiences. Mid-Day.com spoke to three trans and gender queer individuals to better understand their experiences, hopes, and apprehensions as they navigate dating in India. Namasya Kaushik (she/her)27, trans woman Namasya speaks of the frequent misgendering, hypersexualisation, and harassment she is subjected to as a trans-woman. Pic/Namasya Kaushik Based in Delhi NCR, Namasya Kaushik is a scheduler analyst who identifies as a transwoman. "The misconception about transgender and trans woman being the same and interchangeable is hurtful. Transgender is the third gender, but trans woman is female. My identity is not of a transgender, it is of a woman." Talking about how she's perceived by cis-het individuals, Kaushik shares,"99% people perceive me as gay. I want to ask them how can I be gay when I am a woman? I identify as a straight woman and I date straight men, regardless of them being cis-gendered or trans. The worst part is that I have to constantly prove I'm a woman. Who defines what it means to be a woman? Who sets these parameters? It's not a choice, I was born this way. Not many cis-het people understand this, no matter how educated they are. Gender dysmorphia is a serious infliction. People would accuse me of following a trend, but why would I choose a path that hurts me?" Speaking of her past relationships she adds, "Before transitioning, I was dating a man for 5 years who treated me like a woman. I was initially scared about my voice not being feminine. Every stage of the relationship felt like a challenge, there is a fear of rejection coupled with a fear of identity and a lot of nervousness." From misgendering to harassment, transpersons are subjected to multiple forms of abuse in their everyday lives. "People are quite comfortable sexualising and abusing me. I haven't had good experiences dating cis-gendered men. Most cis-gendered men who approach me are chasing a fantasy but cannot handle the reality of my identity, and everything that comes with it. I've been judged for my make-up and clothes. The same straight men who are transphobic openly, who won't even make eye contact in public, are the same ones who chase me in clubs. Repeated rejection of my identity in certain situations is a disorienting experience." Hyper-sexualisation of trans women is a common occurrence and has an overarching impact on the relationships they experience. "Cis-het men hyper-sexualise me. If I'm talking to you, that doesn't mean I'm available to you. People are so comfortable asking me how I have sex. Would they ask their sisters or female friends the same intrusive questions? One random guy told me you don't look like a trans woman, I asked him how should a trans woman look? I'm 27, I can't have a teen relationship. People don't want to engage in serious relationships with me because of my gender identity." Namasya refers to the goddess who is worshipped, remembered, and destroyed. It's been a long struggle but she takes pride in her identity and rises above everyday struggles. "I feel I am blessed to be born as a trans woman because not everyone is privileged to be born like that. Things will not change right now or in the coming 100 years, but having acceptance and more opportunities for women like us is the need of the hour. Life is too short to hate anyone, and we are all the same."Rajan Negi, (they/them)21, gender non-confirming Rajan started exploring his gender identity beyond the binary during the lockdown. Pic/Rajan Negi A journalism graduate from Bhopal, Rajan identifies as gender non-confirming, which means he doesn't identify with any specific gender. "I was always very effeminate. During my teenage years, I struggled with my femininity and tried changing it by attempting to walk in a manly way or talking in a deeper voice but it never worked for me. I felt like that was not me. During the lockdown I started exploring gender identity and came to know that there are 56 genders which is way beyond the binary. " Talking about their dating history, Negi shares, "I've been going out with men since I was 16, which was the time when I had my first relationship as well." The apprehensions and fears associated with dating when pursuing relations as a gender queer person is significantly different from cis-het relationships. "I do fear that they might not see the world through the lens which I see which is less of gender more of a person. I like to educate them as much as I can. Cis-het people find it abnormal, which creates certain spaces around me where I feel excluded. They (cis-het individuals) don't have limited avenues to explore and date. They don't have to go through stages of confusion, acceptance, and be fearful of receiving threats of getting killed on a dating app. They also don't have to be scared and hide it from their parents." In addition to the stigma attached to a queer relationship, there are multiple stressors that can be tough to balance and lead to constant mental distress. "Cis-het couples are privileged in terms of being seen in public. If I kiss a guy in public, the guy or the people around me might not be comfortable. But most times that is not the case with cis-het couples and it puts an added pressure on the relationship as well which others don't have to go through." Jisha, (she/they)23, gender fluid "To me, being gender fluid goes beyond what I'm wearing or my mannerisms. It's like an inside feeling, not physical, if that makes sense. It also means that I'm no longer confined to two genders, but instead I can embrace all of me. You are given two boxes—male and female—you are made to choose between them, meanwhile there is another endless line with a million options. What I realised over time, there are days when I feel 80% masculine and 20% feminine, it's hard to define a feeling, I go with the flow. I realised it earlier this year, but I think it was always there," explains Jisha. Hailing from Trivandrum, Jisha is a student counsellor who came out as gender fluid in 2021. Talking about her search for a partner, they share, "A couple of years back, I was pursuing cis-het men, even though they disappointed me in terms of conversation and the amount of effort they put in. It started feeling like I wanted to date a man because all of my life I believed I should be dating one—because society had wired me that way. I was confused and started to wonder why I was not dating women."Voicing their inner struggles, Jisha admits, "Even if I wanted to date cis-het individuals, I questioned myself, was it even okay to stick to cis-het? Am I limiting myself? I always thought if my partner is cis-het, they would be someone who would be an ally. I would be open to dating cis-het people who are willing to learn more. When I came out to my friend as gender fluid, she didn't understand what it meant, what to do with this information. I helped her understand and now she's okay." Trying to understand yourself while you're still making sense of the gender and sexuality spectrum can be overwhelming. "I was wondering who I really am, trying to get a clear picture even when the label isn't important. When I familiarised myself with the spectrum, I didn't know how to approach people across the spectrum, it was daunting at first. Then I realised if the connection is there then their gender expression or sexual identity doesn't matter." Also Read: Documenting queerness: These Indian online archives are filling the gaps in LGBTQIA+ history
07 July,2022 10:27 AM IST

| Mumbai

| Maitrai Agarwal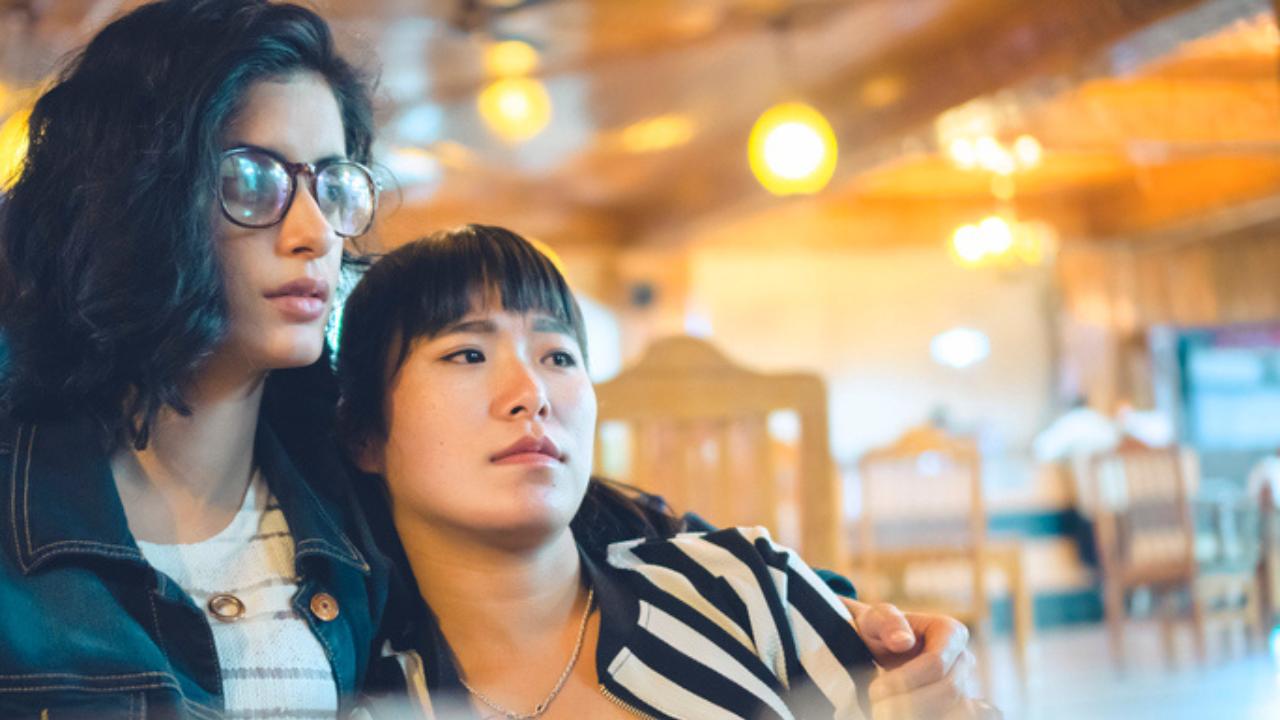 In an ideal world, you and your sweetheart would always choose to tell the truth. But we don't live in a perfect world, do we? Distorting the truth to your convenience and cooking up some white lies is probably the oldest trick in the book. On some level, lying is considered normal in a relationship. But how much is too much?When dating App QuackQuack surveyed people from tier 1 and tier 2 cities in India ranging between the age of 25 and 35, 59 percent of people admitted to having said some harmless lie to their partner because they felt it helped keep the peace in the relationship. But 41 percent said that they have never lied to their partners. Relationships are built on trust. Every lie, whether white or not, comes with a consequence.Matter of perspectiveBased on the survey, 45 per cent of women from tier 1 and 2 cities opine that lying should not be acceptable in any relationship, even if it is harmless. They believe that once you allow yourself to lie, soon it will turn into a habit. All those small white lies will result in a huge fight one day.While it is not something to be proud of, it is crucial to understand that lying is usual in a relationship. Sometimes the end justifies the means. Among the people surveyed, 55 per cent of women revealed that they have made up some white lies at times to save their partner from unnecessary heartaches. Not all truth needs to be voiced, they expressed.Fear or Love?35 per cent of people surveyed between the ages of 25 and 30 remarked that they have never lied to their partners for fear of getting caught and losing their trust. Fear plays a big part in their decision. They fear being tagged as a liar for the rest of eternity for a small insignificant lie. They fear that sooner or later, their partner will pick up on these lies, and that would taint their trust forever. Backing up this theory, survey results show that 31 per cent of women expressed they would never trust their partners if they found them lying.Busted32 per cent of people confessed to getting caught in a white lie, and it ruined their relationship. Sometimes we don't think much before telling a small lie. But that small lie can be the very thing that breaks up your long-term relationship.23 per cent of people above 30 revealed that a white lie created a huge discord in their relationship, and it remains unresolved to date.Fight or flight56 per cent of men aged between 27 and 35 revealed that they often tell some white lies to their partner to avoid needless fights. Should you tell her the truth when she asks if the dress makes her look fat? No, they commented. You tell her a white lie to make her feel confident about herself. If she asks you if you loved the gift she chose for you, you lie and say yes!While some expressed that when a lie leads to a beautiful moment instead of unnecessary banter, it is okay, 44 per cent of men said that they can handle the fight and would rather explain the truth of the matter to their partner than lie to them.Does it matter?Per the survey report, 52 per cent of people ranging from 25 to 30 years from tier 1 cities reveal that white lies are a part of their relationship. It does not define the relationship. There is nothing to feel bad about fudging the truth once in a while since it doesn't affect their partner's life. While taking responsibility for your actions is crucial, if a single meager lie can save your partner from undue distress, would you not choose to lie over telling the truth?Ravi Mittal, Founder and CEO of QuackQuack, commented, "While lying is normal in a relationship, understanding the 'why' is pivotal. Are you lying to save yourself or your partner's feelings? That can be the determining factor in deciding whether it is or isn't okay to distort the truth." Also Read: Transgender Awareness Month: Dating as a gender queer person in India This story has been sourced from a third party syndicated feed, agencies. Mid-day accepts no responsibility or liability for its dependability, trustworthiness, reliability and data of the text. Mid-day management/mid-day.com reserves the sole right to alter, delete or remove (without notice) the content in its absolute discretion for any reason whatsoever.
05 July,2022 01:25 PM IST

| Mumbai

| IANS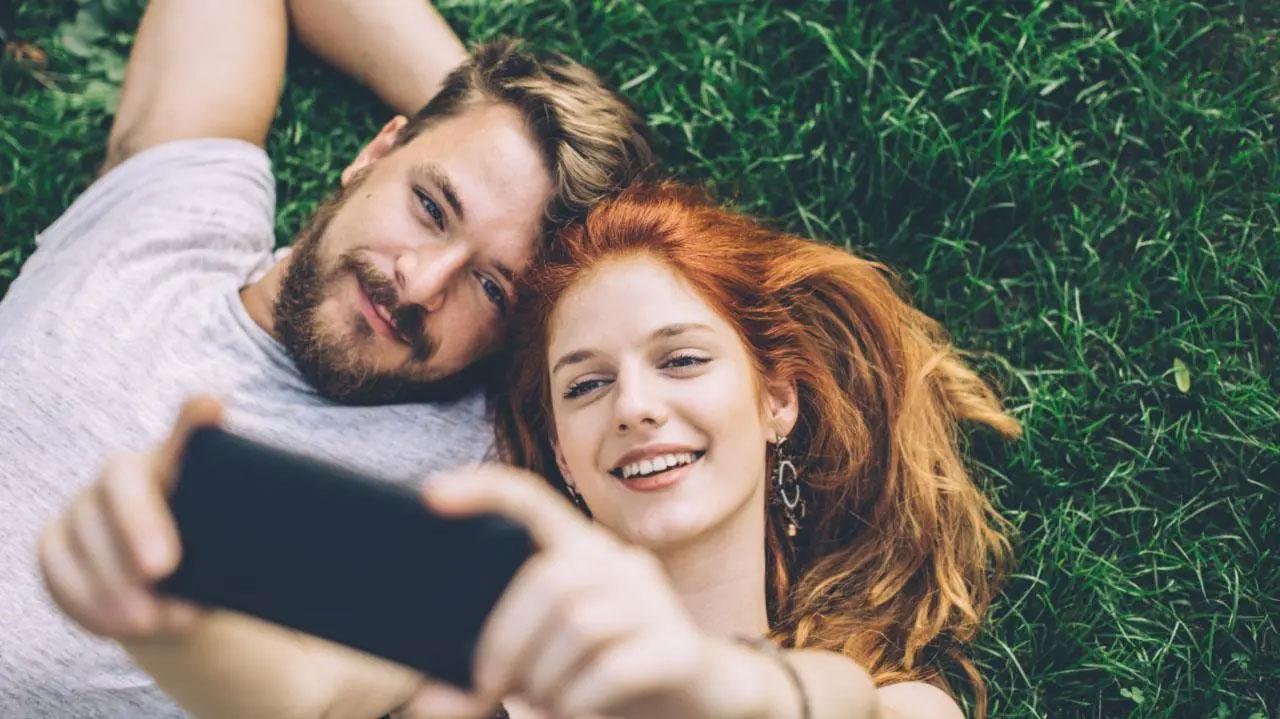 In the age of dating apps where swiping right is the first step towards interacting and getting into a romantic relationship with a person, the old-school style of dating is often looked as a thing of the past. However, some still believe in the magic of organically meeting people and going on dates as the first experience. Interestingly, blind dating is also one concept that has floated around for quite some time and is often revived for its uniqueness. While most singles are no stranger to an array of dating apps, speed dating is still very much relevant, and here's why - while getting a date may not be so difficult in today's times, finding a good match definitely is. Priyanka Kuka, co-founder of Not So Arranged explains why speed dating is now more relevant than ever, as singles look for their perfect match while skimming through an array of profiles - just in the physical world. The idea of speed dating is fairly simple: Singles will register with the organiser ahead of time, fill out a form about themselves and answer questions about what they're looking for. Then in a restaurant or a similar setting, an even number of men or women will take turns going around the tables in a circle, introducing themselves and finding a 'click' with the person they are speed-meeting. Both parties keep a list of people they'd want to take things forward with, and then a real date is set up, or their contact information is mutually shared. A much-needed face experience: Sure, one can swipe away endlessly on an app but nothing will ever compare to an in-person experience. That's when you actually gauge the other person's vibe as well as your connection together. After all, chemistry really does happen in person. When we spend so much of our time online right from work and entertainment to even banking and ordering essentials etc, meeting someone online can feel like a disembodied transaction - something similar to 'shopping' for a match. A face-to-face connection that comes with speed dating can be incredibly refreshing. And especially after the past couple of years, when even the skeptics had no choice but to go online to find love, people are more than happy to finally step out and meet potential interests in real life. Your chance to have love at first sight: There's nothing that gets people talking than instant attraction, that electric spark that gets your love hormones flowing. If you're the type that looks for a story to tell your grandchildren, speed dating has an equal amount of unpredictable thrill within a moderated and respectful setting. Quick and guilt-free: Speed dating is quite an efficient concept to help meet people in a short amount of time. You get a few minutes to see if there are any first sparks or vibes with a person, if so you have the option to connect and explore it with them after, and if not, that's absolutely fine since you haven't invested much time or effort into it it's easy to move on to the next. If your match isn't a mature communicator, speed dating also eliminates chances of getting ghosted or being 'left on read', if there are no sparks. No catfishing: Catfishing and online impersonation are more common than we think. With people pretending to be someone they're not - ranging from a spectrum of using old images to image filters that enhance bodily features and even stolen images to create a fake identity - meeting someone in person can be a safer way to date. Research also suggests that it's easier to ascertain physical characteristics like height, eye colour, and body language while meeting in person. One would agree there aren't too many options available for single people looking to establish a meaningful connection and that's what makes speed dating very much relevant. Whether you're app-fatigued or just open to exploring new avenues, it can turn out to be quite a fun experience, whether you actually meet someone or not.Also Read: Here's what you need to know about the green dating trend This story has been sourced from a third party syndicated feed, agencies. Mid-day accepts no responsibility or liability for its dependability, trustworthiness, reliability and data of the text. Mid-day management/mid-day.com reserves the sole right to alter, delete or remove (without notice) the content in its absolute discretion for any reason whatsoever
29 June,2022 06:18 PM IST

| New Delhi

| IANS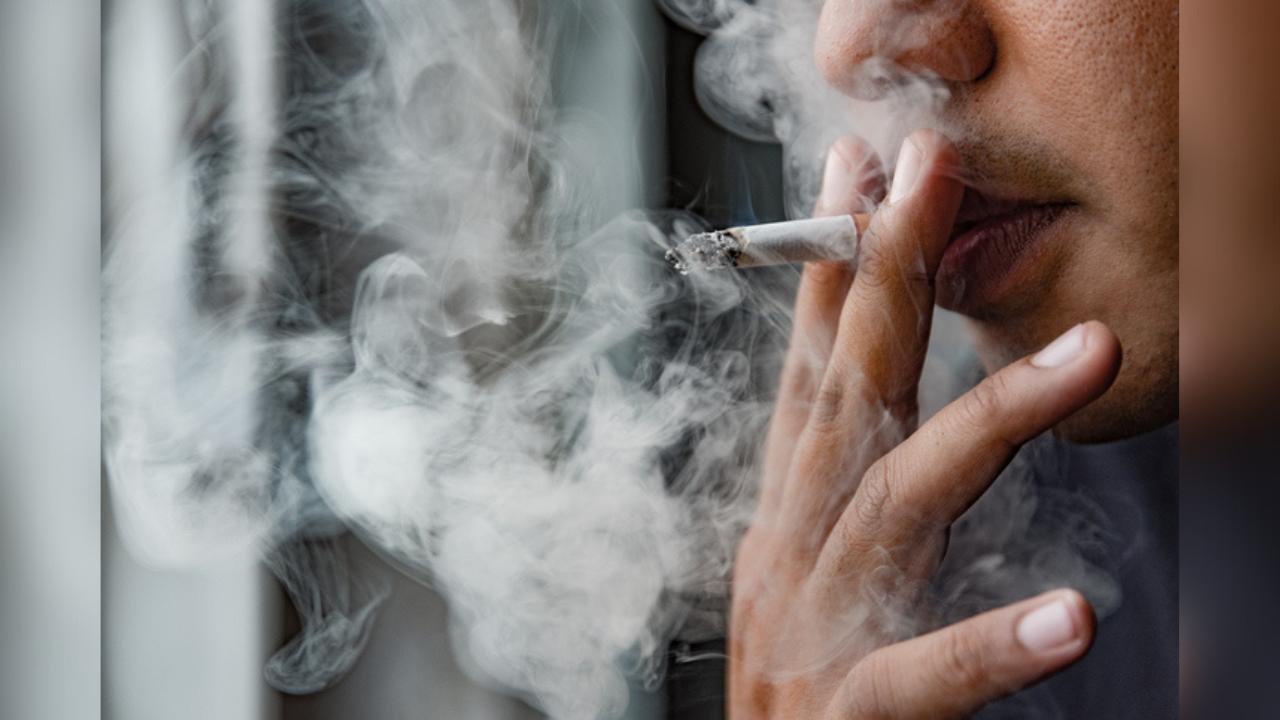 Finding a date can be difficult because everyone is so particular and set on what they want from their partner. Furthermore, if you are a smoker or addicted to other tobacco products, your chances of finding 'the one' are diminished. Smoking has lost its allure over time, but has this resulted in a decrease in the number of smokers? Dating app, QuackQuack polled its users to learn about the effects of smoking on dating life. According to the survey results, 69 per cent of male users aged 31 and up are heavy smokers. Whereas 79 per cent of male users aged 18 to 30 are primarily non-smokers. Tobacco addiction creates chaos in dating life Forty-seven per cent of people have dated someone who has a tobacco addiction at some point in their lives. The topic of recovery seemed to be stuck in limbo more often than not. Twenty-two per cent of people admitted to getting into fights as a result of their partner's addiction. What women said Twenty-eight per cent of female users stated that their dates were frequently emotionally unavailable due to their smoking addiction. They prioritised the substance they use over their relationship. Some of these women revealed that when confronted, their dates would try to justify their cigarette addiction by citing factors such as work pressure, family tensions, and so on. Confessions of a smoker Twenty-three per cent of men admitted to being addicted to cigarettes and other tobacco products but did not tell their dates. They are concerned that their smoking habits will cause problems in their dating lives. Even though their partners are unaware of their addiction, 12 per cent of these men said they are making an effort to quit smoking and have made good progress. Dating a smoker is an uphill task Twenty-five per cent of people between the ages of 25 and 30 stated that dating a smoker can be difficult. You might find yourself engaging in enabling behaviour. Continuous smoking can have serious health consequences. The majority of users who responded to the survey said they would not want to be in a relationship with someone who has health problems, especially if they are self-inflicted. Deal breaker Fourteen per cent of people aged 21 to 29 said smoking is an absolute no-no. When you start dating someone to find happiness and stability, it is not always a good idea to date someone who is suffering from an addiction. These individuals revealed that, given the possibility of relapse, they will most likely not consider dating anyone who is attempting to quit smoking. Smoking will cost you! Twenty-one per cent of people aged 25 to 35 reported changes in their partner's spending habits as a result of their smoking habits and other tobacco addiction. It can be costly to feed an addiction. A cigarette a day costs a significant amount of money. A Helping hand While it is not their responsibility to change their partner's habit, 16 per cent of women said they would like to assist their partners in recovering from tobacco addiction. They also suggested that you assist your partner in quitting their addiction for themselves. If they break their habit for you, there is a good chance they will relapse. QuackQuack's Founder and CEO, Ravi Mittal, commented, "In terms of desirability, smokers are on the backfoot compared to non-smokers. According to our survey, there seems to be a complete reversal in smoking habits among users above 31. Not only does the pattern show the majority of youngsters as non-smokers, but they are also consciously trying to quit." For smokers and addicts out there, remember to ask for help. Addiction does not just ruin your dating life, but it also wreaks havoc on your body. This story has been sourced from a third party syndicated feed, agencies. Mid-day accepts no responsibility or liability for its dependability, trustworthiness, reliability and data of the text. Mid-day management/mid-day.com reserves the sole right to alter, delete or remove (without notice) the content in its absolute discretion for any reason whatsoever.
06 June,2022 05:22 PM IST

| Mumbai

| IANS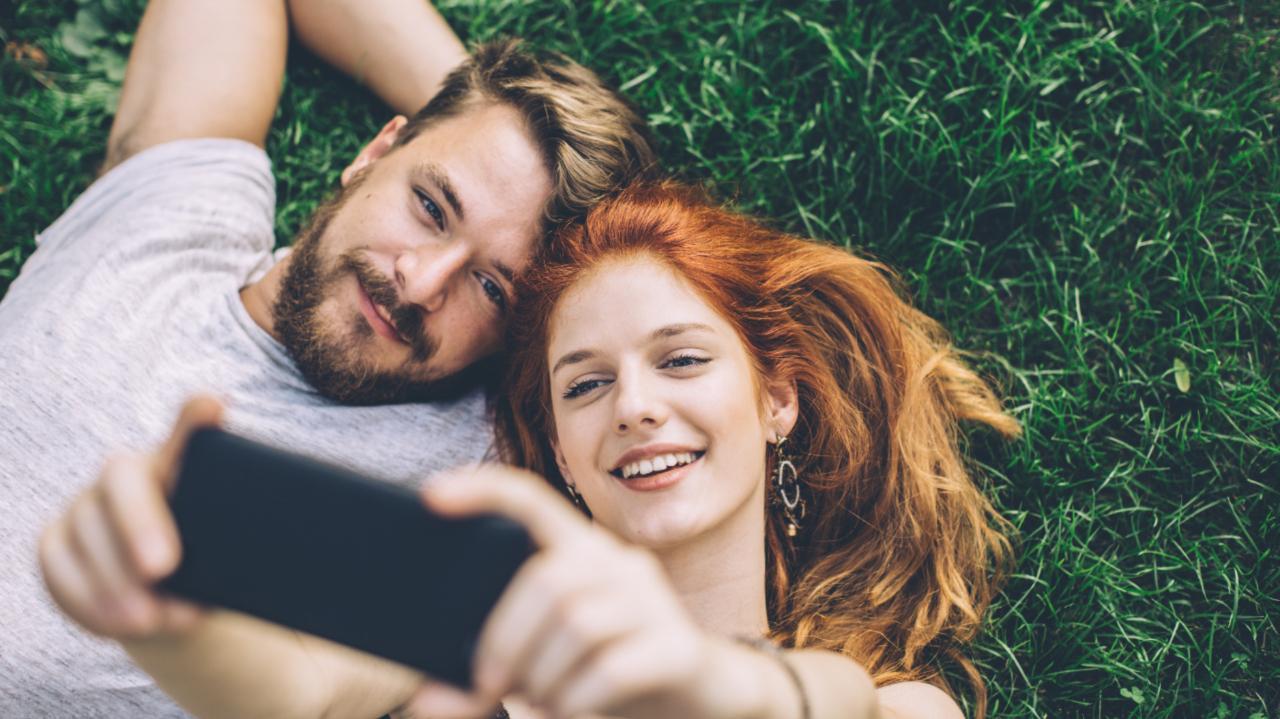 With the growing concerns around climate change and environmental issues, conversations around nature and saving resources have become dinner table discussions. In India, while millennials have been known to promote environmental activism, it's now the Gen Zs who are also taking the conversation forward. In fact, environmental activism is a huge part of their dating life, and their concern for the cause is becoming a deciding factor when it comes to choosing a partner or who they want to date. The 'Green Dating' trend is gaining traction in India as people are making more values-driven dating decisions and have an increased appreciation of the outdoors thanks to park walks and pandemic-induced alfresco dating. Data from Bumble, the women-first dating app, shows that 'environmentalism' ranks as one of the top value interest badges to Bumble profiles in India. In fact, of those who recently added value interest badges to their dating profile, over a quarter (28 per cent) selected 'environmentalism'. Research from Bumble conducted last year also found that post-lockdown, single Indians are now planning to keep first dates 'active' with a walk in the park or an outdoor picnic. Walk in the park or around the neighbourhood was one of the top choices for ideal first dates for single Indians per Bumble's recent research. Samarpita Samaddar, India communications director, Bumble shared, "Compatibility is crucial in forging healthy and equitable relationships, which is why we want to empower people on Bumble to openly discuss things that are important to them. We added interest badges to profiles so that you can showcase your lifestyle, values, and causes that you can champion like environmentalism, human rights, and feminism among other social causes. "Despite the challenges, we've seen a number of positive dating trends emerge from the pandemic, and 'Green Dating' is one that we hope to see continue in 2022. Now more than ever, people are looking to connect with those that share their values and priorities. It is encouraging to see people thinking about how the environment is important in all aspects of their lives including dating." Get creative and go green for your next date with these tips: Eco-friendly gifts: If you wish to send gifts to your connection or partner, perhaps a reusable coffee cup would be a thoughtful and environmentally-friendly surprise for your date. You can also choose from a wide range of indoor plants to gift your date. Outdoor picnics: Planning an outdoor garden picnic is a sure-fire way to impress your environmentally-conscious date. Be sure to prepare everything beforehand allowing you to relax and enjoy the moment. Sustainable IRL date spots: From bars with a zero-waste ethos, to restaurants that keep their produce seasonal and low-impact, you may be surprised how many opportunities there are to support local, sustainable hospitality businesses while on your search for your partner. Walking or cycling dates: A fairly obvious one, but how about instead of the usual stroll in the neighbourhood, take your date to a local hidden gem you've been dying to share? You can both also choose a cycling date to reduce your carbon footprint. Join a beach clean drive: Cleaning up our coastline has never been more important. You can get to know each other whilst doing your part in the fight against plastic pollution. This story has been sourced from a third party syndicated feed, agencies. Mid-day accepts no responsibility or liability for its dependability, trustworthiness, reliability and data of the text. Mid-day management/mid-day.com reserves the sole right to alter, delete or remove (without notice) the content in its absolute discretion for any reason whatsoever.
04 June,2022 05:49 PM IST

| New Delhi

| IANS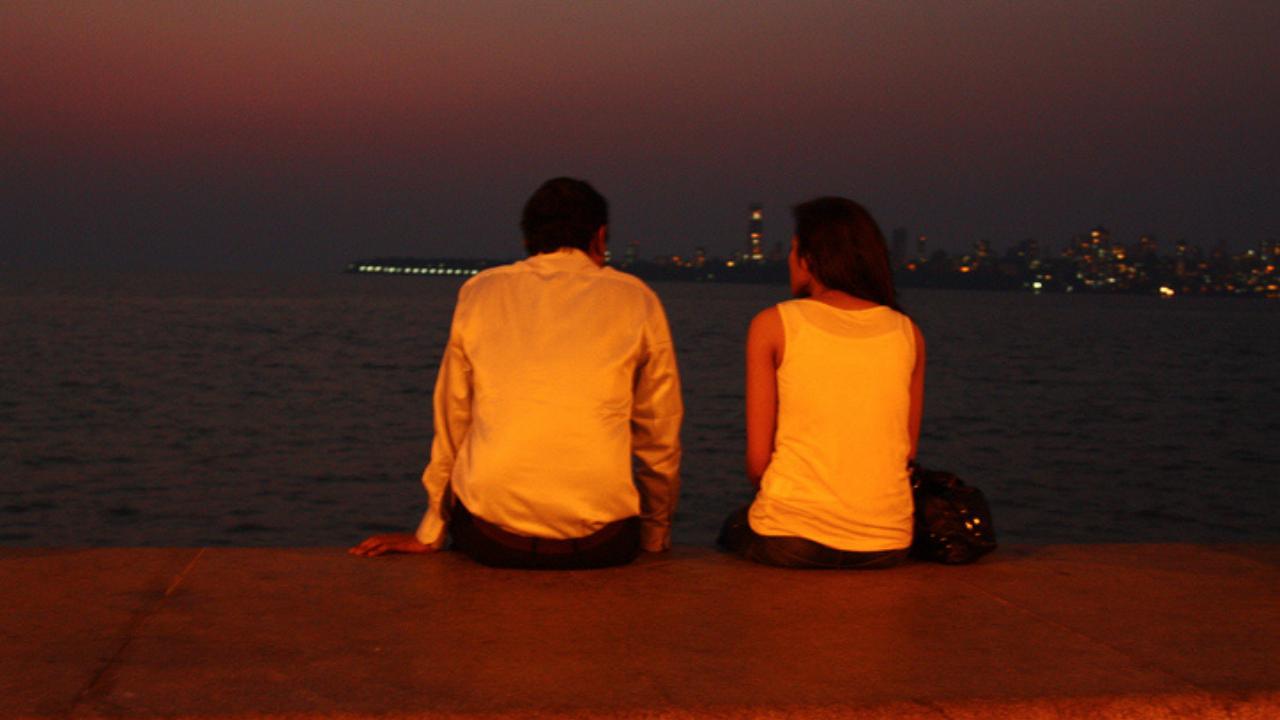 The pandemic changed everything yet nothing! Love and relationships have always been a dynamic play of contrasting and evolving opinions, but if there is one thing that saw a massive shift in the pandemic, it has to be an individual's personal space.Confined into one house with restricted private space and time, fuelled differences between many couples making them re-think the concept of Monogamy.Exclusively yours. Or not!History has proved that humans have been prone to having multiple sexual partners, while on the other hand there is little (if not none) evidence showing that monogamy is however natural. Monogamy not only requires sexual exclusivity but also living in the same house, sleeping on the same bed and sharing most of your free time doing things with your one and only one partner. This pact of exclusivity of our body and souls often comes with an overwhelming feeling which has led many couples to relook on their 'exclusivity'.According to an internal survey conducted in January 2022 by dating app, Gleeden, 55 per cent of Gleeden users ponder, 'monogamy, a social obligation', while the remaining 45 per cent who still believe in it, however, affirm that monogamy is possible only under certain circumstances. One of the main reasons for couples to commit infidelity, according to the report, is boredom (63 per cent ), naturalisation of infidelity (20 per cent) partner conflicts (10 per cent ) and falling in love with a third person (8 per cent).The survey also highlights that most of the infidelities happen between the 5th and the 10th year of marriage, with 18 percent happening between the 5th and the 7th year, 43 percent during the 10th and 39 per cent that might occur at any point during the relationship.The greater question here is - consent or no consent - what happens next? Giving us an insight into couples who have been together for longer than 5 years, the survey reveals how long term couples are in fact more prone to forgive infidelity than the ones who have been together for a relatively shorter period of time.It states, that 44 percent of users in long-term relationships (longer than 5 years) would forgive a cheating partner if the infidelity was only about sex. However, 81% of people in a relationship younger than 1 year would not forgive their cheating partner.This study introduces many changing facets of relationships in the 21st century, while also highlighting how Monogamy or sexual exclusivity has become more debatable than ever! This story has been sourced from a third party syndicated feed, agencies. Mid-day accepts no responsibility or liability for its dependability, trustworthiness, reliability and data of the text. Mid-day management/mid-day.com reserves the sole right to alter, delete or remove (without notice) the content in its absolute discretion for any reason whatsoever.
24 May,2022 03:50 PM IST

| Mumbai

| IANS