A new Mumbai-based travel firm that curates kids-only itineraries wants to take the tiny traveller to offbeat destinations, and introduce him to the learning-by-doing concept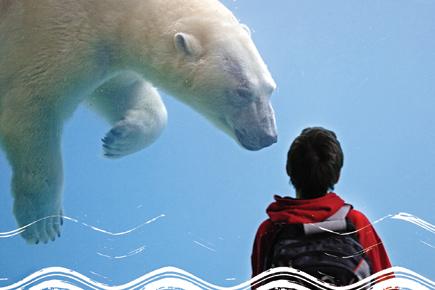 A visitor encounters a Polar Bear at Point Defiance Zoo and Aquarium at Tacoma in Washington, USA
  "We never carried Indian snacks on our trips! We'd always eat what we got," shares 35-year old city-based entrepreneur Prachi Kagzi, recalling her travels as a kid in the 1980s. From visiting offbeat locales in Greek Isles and Papua New Guinea with her parents to later, diving in the Red Sea and chasing the Northern Lights with her husband, Kagzi has ticked off nearly 45 countries on the map.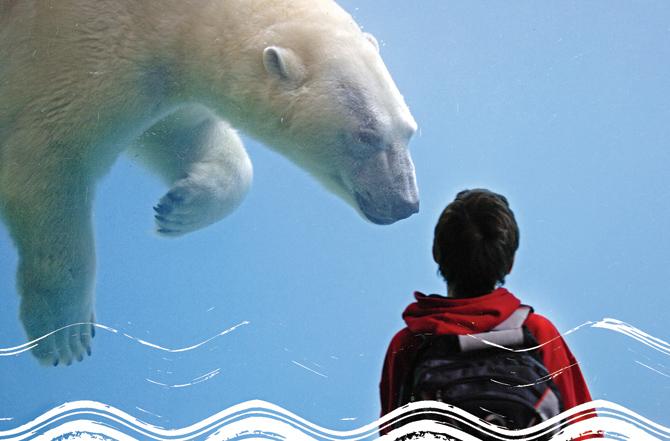 A visitor encounters a Polar Bear at Point Defiance Zoo and Aquarium at Tacoma in Washington, USA
She even took her three-year old son, Arsh, to China for his first overseas trip. "My friends thought I was crazy but after hearing our encounters, they were keen to go," she says. This led the travel evangelist to start Little Passports that curates tours within India and overseas for children between three and 13 years. "Indian parents prefer if kids fly solo to increase their independence. We also welcome them to accompany us if they feel more comfortable. Our USP is to introduce children and parents to offbeat destinations. The concept will resonate with parents who value 'learning-by-doing,'" she says.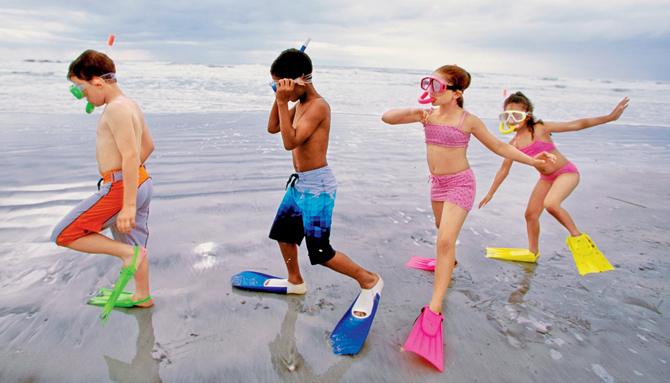 Travel the world
The firm makes its debut next month with a five-day trip to China, organised for kids between three to six years. The highlights include visiting a circus, a safari park and an aquarium. "Since it is for pre-schoolers, we have curated a package for moms and kids," she elaborates. Having received six sign-ups for this trip already, she has also plotted Slovakia on the firm's tour map. "It's been planned in December for kids above seven years. This is a kids-only tour; however, parents can join. The itinerary includes winter activities like skiing, snowboarding, husky dog sledging and snow shoe hikes," she informs.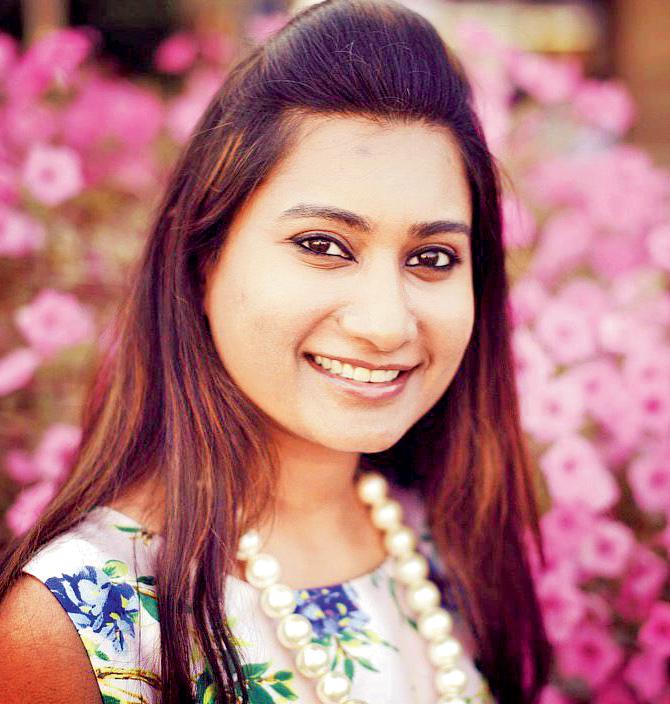 Prachi Kagzi, founder, Little Passports
Unless it's a school trip, we found that Mumbai's tour operators don't curate kids-only travels. Biggies like Thomas Cook and Cox & Kings prefer to offer family packages. "In India, it's rare for kids to travel solo, especially internationally. So, we design our packages such that the itinerary appeals to kids and parents," informs Karan Anand, Head, Relationship, Cox and Kings Ltd, adding, "The demand for kid-friendly packages is more during Diwali and summer vacations."
Safety matters
City parents are divided on whether it's safe to send their children for solo trips. "I wouldn't send my daughter for any trip until she is 14 due to safety issues. Even post that, I would prefer school trips than travelling with unknown operators," reveals Manisha Pachchigar, mother of a nine-year-old. In contrast, Meenal Jain, Mumbai-based artist and mother of an 11-year old daughter, has warmed up to the idea.
"I'm keen to send her on a solo trip so she learns to be independent, to cooperate with other children, and be punctual," she says, but not without having a checklist at hand. "I would need a detailed itinerary from the operator and prefer only female attendants to accompany kids. The food should be like home-cooked fare," she states.
To allay such anxieties, Kagzi has ensured that every trip is one that she has personally taken with her child. Plus, she aims to keep the tour strength from 10 to 30 and has arranged for two more attendants for each trip. "We will be staying in luxurious hotels and meals will include non-spicy, Indian food with options for Jains too. The itineraries are also devised according to the energy levels of the kids," she concludes.
TRIP DATES: November 12 to 16 (China)
CALL: 9820121110
COST: Rs 1,21,000 for mother and child (exclusive of airfare and visa)