Sitar player Anoushka Shankar talks about her new album, upcoming India tour and The Beatles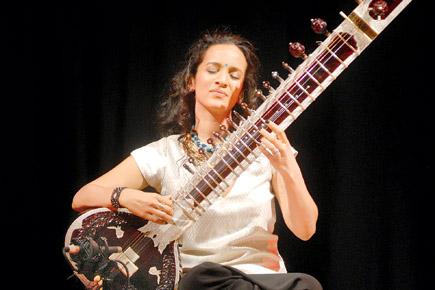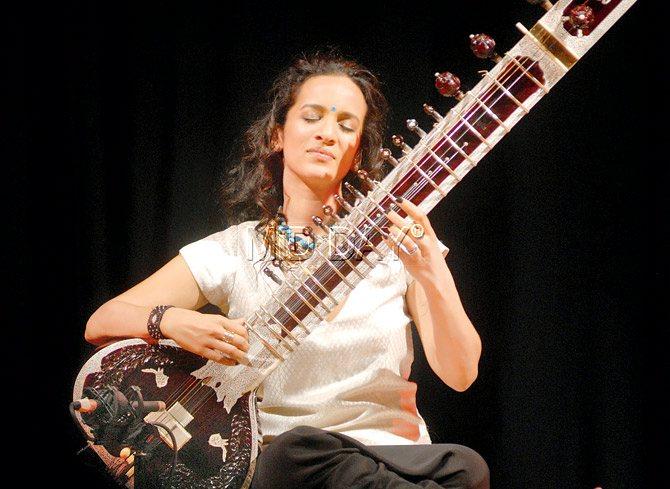 Anoushka Shankar will tour India inâu00c2u0080u00c2u0088December to promote her new album Land of Gold. Pic/Pradeepâu00c2u0080u00c2u0088Dhivar
She probably gulped down music with every meal in her childhood. Why not? Not every child would have had George Harrison (The Beatles) sitting in the next room, trying to figure out the grammar of the sitar, from her father. Sitar player Anoushka Shankar — daughter of the late Pandit Ravi Shankar — absorbed the best of both worlds. Her fingers explore uncharted territories on the fretboard; she loves collaborating and experimenting keeping the textbook Classical style intact. The 35-year-old is all set to promote her new album, Land of Gold, with a series of concerts in India next month. Her first stop is the NH7 Weekender in Pune.
Excerpts from an interview.
What is the idea behind Land of Gold?
It was written in response to the overwhelming humanitarian crisis affecting millions of refugees in Europe. I was nursing my newborn son last summer when the news of the migrants used to flash on my television screen. It was painful to see children suffer. As a mother, I couldn't imagine what it would feel like to be trying to bring my kids to safety. The album is my response. It is angry, heartbroken and hopeful at the same time.
How is this album different from Home and Traces of You?
It is very electronic, which I have avoided before. I took the sitar out of its comfort zone. My instrument is wild along with being loving and tender.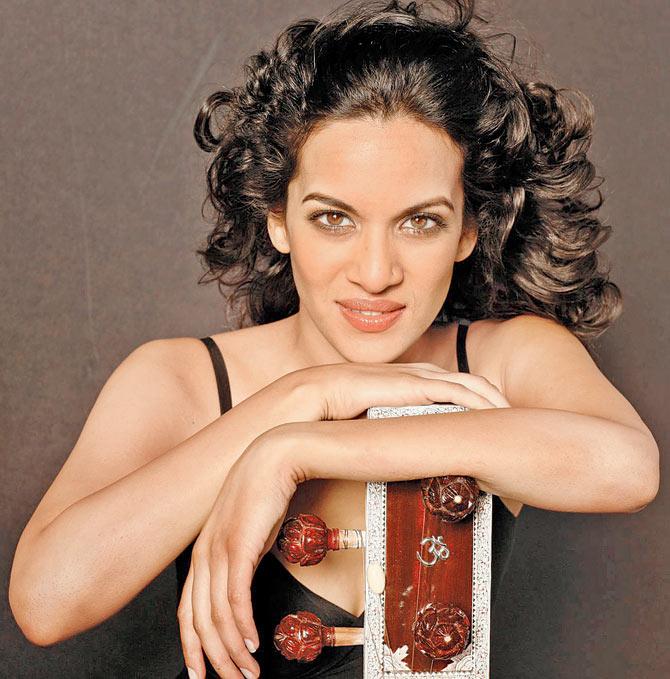 Are you coming to India with the whole Land of Gold unit?
Manu Delago, my co-writer, is a part of the India tour band. He is a percussionist and a hang player from Austria. He needs to be heard.
Tell us about your early memories of India.
New Delhi remained a base throughout my teenage years. I had my first kiss in New Delhi when I was 12, with a boy from my class whom I had an insane crush on. We're still friends today (laughs). Around the turn of the millennium, I used to go completely incognito with my friends in Goa. I love dancing.
Which memory is most special?
I launched my book (Bapi: The Love of My Life) when I was 20 in Delhi. It was about my father and I felt like a princess when Manishâu00c2u0080u00c2u0088Arora designed clothes for me to wear at the event.
What advice from your father do you carry with you?
Even after decades and thousands of shows, he paid importance to every single show. He was never casual about any performance, even if it was in a small town. That kind of commitment was amazing.
What makes your sister, Norah Jones, a Jazz expert?
She is a skilled vocalist and an instrumentalist. The combo of her on the piano and vocals is unique. She is also a great songwriter and has a huge sense of artistic integrity.
How close were you to George Harrison?
I can't explain how much Uncle George meant to me. He was one of my closest parental figures. I have fond memories of working with him on my father's album Chants of India. He produced the album. Later, I went on to play at his memorial concert along with stalwarts like Paul McCartney, Ringo Starr and Eric Clapton.
How will the NH7 Weekender gig stand out?
The show features live-triggered electronics and looping. The sound that you hear will be electronic, but it will be all played live.