Music composer and fan of the Blues, Ehsaan Noorani reminisces about turning 30 in the music industry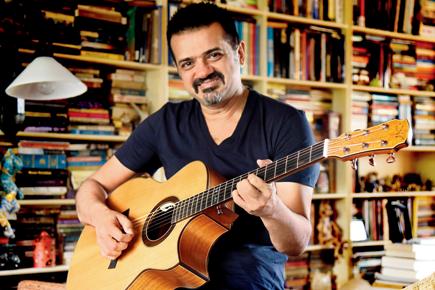 Ehsaan Noorani at home in Bandra
With Shankar Mahadevan and Loy Mendonsa, Ehsaan Noorani forms the formidable music composer trio of Shankar Ehsaan Loy or SEL. Ever since they shot on the scene (around 1997), they've been responsible for introducing new sounds into Bollywood music, like Electronic Dance Music with Dil Chahta Hai (2001) and Blues guitar notes in Lakshya (2004).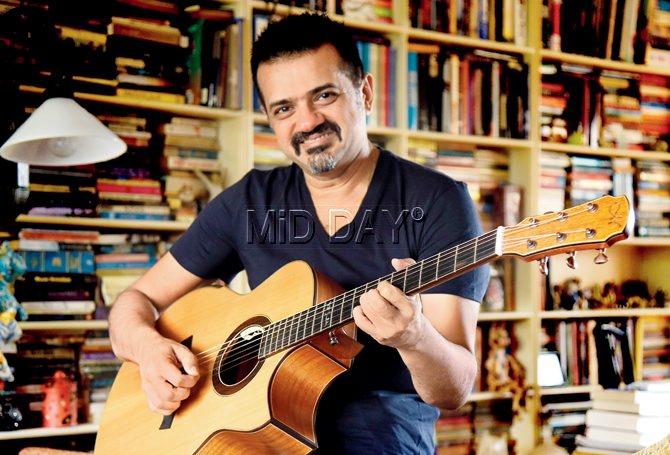 Ehsaan Noorani at home in Bandra. Pic/Suresh KK
ADVERTISEMENT
It's been a long journey for Noorani, who completes three decades as a musician. One of his first associations was a jingle with Ronnie Desai for Paragon Shoes. Today, he is one of the judges in India's first English singing reality show, The Stage.
"It was perceived that if you don't sing in Hindi, you can't sing for Bollywood, and hence, don't have a career. But English is a global language, so the market is huge. States like West Bengal, Karnataka, and the Northeast have many English speakers. If you visit Lucknow, you will hear Justin Bieber ringtones everywhere. With the show, these singers will get a greater audience as well as the backing of a label," says Noorani.
The initial reactions to the show have been positive, he says. His family has been enjoying it too, not for him but the content, he admits, in between chuckles.
Three's company
Gone are the days when a single music composer was sufficient for a film. These days, the inclusion of more than one composer, is common. When quizzed if this helps add diversity to the sound, he explains, "It's more like the demand for a kind of song that results in such decisions; copyrights play a role too. I feel the makers of the film need to understand that music is a part of the film's narrative and flows with it. People will not go to the film to watch a song. The film has to be good for it to work." He cites the example of Jhoom Barabar Jhoom that tanked despite a good music score.
Blue notes
Noorani was first introduced to Blues as a 14-year-old, when he heard a mixed tape of Blues songs at a friend's home. It inspired him to pick up the guitar. "The Blues scene in India is developing. There are many good bands such as Soulmate and Kanchan Daniel and the Beards, who are performing extensively," he tells us. Noorani loves writing music for an album, for which he hasn't set a deadline yet. He tells us, "I'll leave deadlines for corporates."