Meet Mumbai's brightest zine makers all on the same page, in what's celebrated as International Zine Month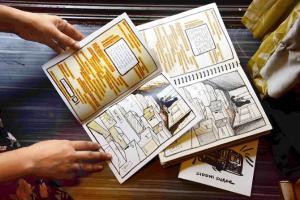 Morning Routine- a zine by Siddhi Surte
Siddhi Surte
Working on: Gaysi Zine Bazaar
Last year, 24-year-old Siddhi Surte boarded a bus with a sketchbook. Working with a solid marker through the Juhu-Prabhadevi route, Surte became consumed with creating detailed observations. She then scanned, compiled and edited the pages — filled with portraits capturing the essence of daily life. And a zine, titled 'Morning Routine', was born. "I felt a certain kinship towards the people I saw on the bus every day. These are narratives you don't see in the mainstream," she says while aptly describing a zine's true purpose.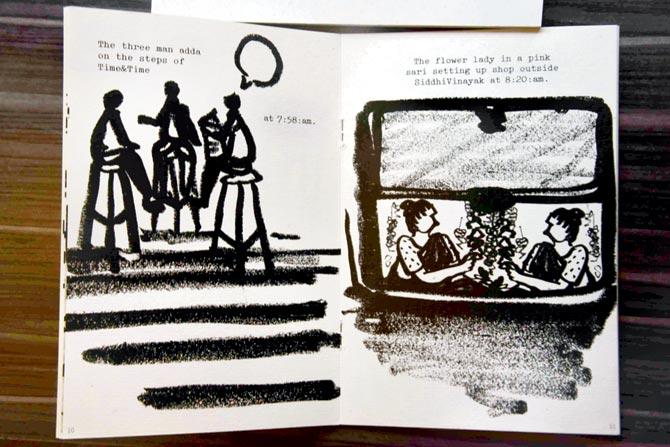 Mad Sounds - a zine by Siddhi Surte
ADVERTISEMENT
As an artist, Surte is often drawn to capturing the mundane or lifeless. Her first zine, Mad Sounds, was more intimate, depicting a difficult transition from a fairly independent life as a student in Santiniketan, where she studied printmaking. Currently working on the Gaysi Zine Bazaar as an editor, Surte states that in isolation, artists don't have a tendency to be active marketers. But being a community helps.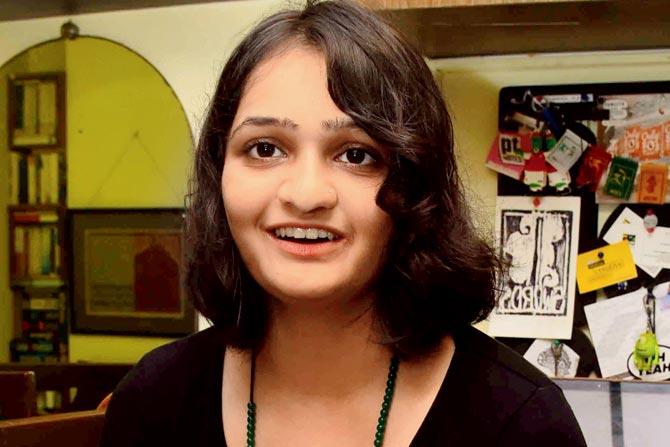 She explains, "A common misconception is that you have to know how to draw to make a zine. You can make it as long as you want to reach out to people and make them part of your story."
Find her work: @siddhisurte on Instagram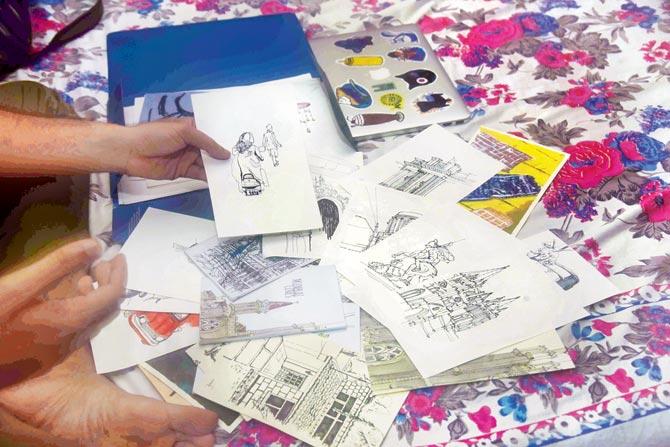 Urban sketches by Karan Mhatre
Karan Mhatre
Working on: Travel Zines - Bali, Melbourne and Hampi
IT is not often that you encounter a part-time artist who really loves his full-time job. That's why when Karan Mhatre, 29, says, "I really like my job," it leaves you in a fix. Juggling his professional career as a product manager and gig as an artist, he is also a silent observer. Last year, he came to Bombay Underground's zine fest as just that, only to be setting up his own stall this year and selling over 80 zines.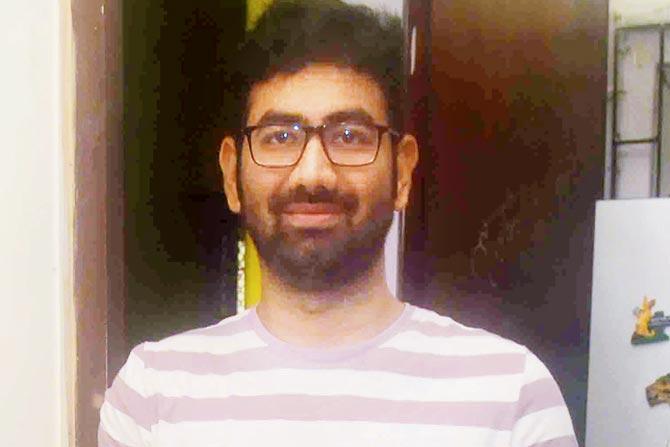 Calling urban sketching his brand, Mhatre's works are deeply detailed. The varying sizes of fine liners depict the city's architecture in an incredibly personal way. Recalling the response he received at the exhibition, he says, "Most people think that you're a great artist only if you sketch monuments. But at the exhibition, people were most excited when they saw sketches of buildings from their own neighbourhood in my zine."
The impulse to make a zine, contrary to popular belief, need not be political or personal. "For me, it's about capturing reality — to say that, this is my world and this is what I like about it," he maintains.
Find his work: @onesquarekaran on Instagram
Cat Cafe Studio, Andheri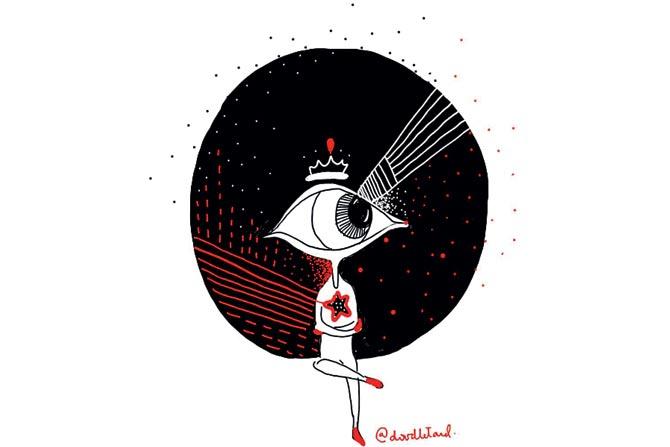 The Organ Series by Aekta Khubchandani.
Aekta Khubchandani
Working on: The Organ Series
"I see death as inspiration" — as a spoken-word poet and editor of a magazine that celebrates visual culture, Aekta Khubchandani, 24, makes quite the statement. Currently working on some fiction, she has been part of several poetry projects, in addition to writing and illustrating for the web-zine collective, Warehouse Zine. After doing research on organ donation, she uncovered the trail of child abuse and prostitution behind it.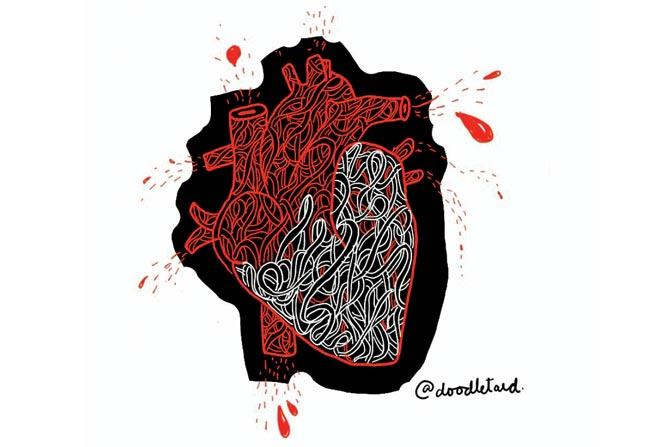 This led Khubchandani to put out a Facebook post. "I wanted to understand how people feel about a single organ," she explains. After receiving the responses, she illustrated them as part of The Organ Series, on Instagram. Contrary to other zine-makers, she plans to release it online as a web-zine.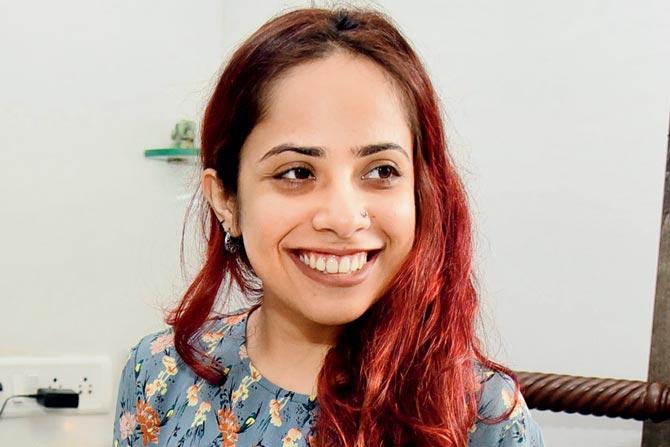 The biggest challenge as a zine-maker, Khubchandani says, is encouraging people to read. "Everyone wants to write but nobody wants to read. A commercial publication does guarantee that to an extent, which is why more people need to support zine-making. It may be self-expression for the artist, but it is therapy for the reader."
Find her work: @doodletard on Instagram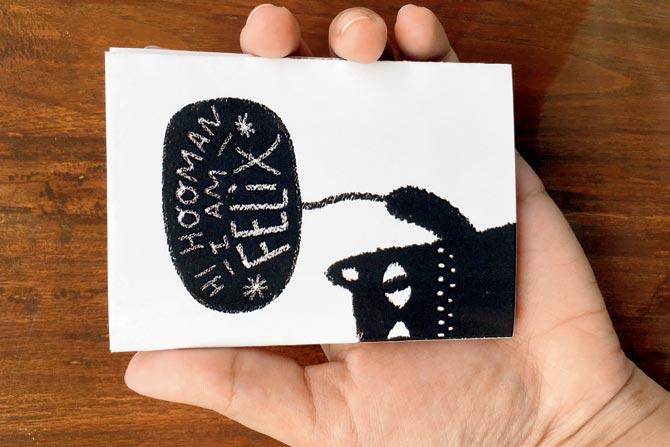 Felix by Shivani Parasnis
Shivani Parasnis
Working on: City zine
The 25-year-old self-taught artist with a biotechnology degree has recently made her mark in the zine scene. In Bombay Underground's zine fest this year, Shivani Parasnis brought out two zines, Felix and Falling in Love. In memory of her cat of the same name, Felix is a zine showing cat activity that unfolds into an A4 size poster full of black cats.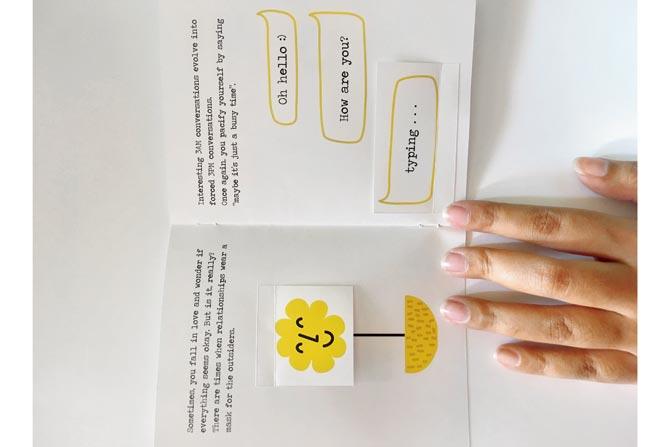 Falling in Love by Shivani Parasnis
Parasnis has a knack for delving into ambiguous terms — like love. She explains, "I noticed that people only realise how bad a relationship is, after it ends. So, it literally implies 'falling'," she says about her second work.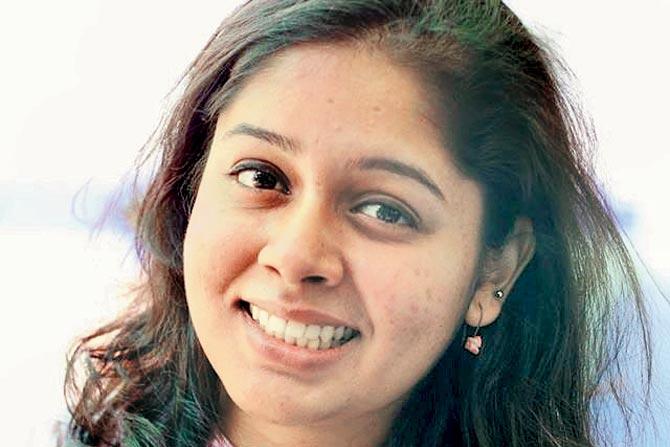 The zine has a unique feel to it with flaps stuck onto every page. She adds, "The words written over the flap are everything we say when we pretend to be ignoring a bad relationship. It is only when you lift the flap, you uncover what you really mean."
Find her work: @shivaniparasnis on Instagram
Building the zine culture
Bombay Underground, started by Himanshu S and Aqui Thami founded the art collective in Mumbai. They organised the first zine fest in the city in 2017, with the latest edition in early 2018
Catch up on all the latest Mumbai news, crime news, current affairs, and also a complete guide on Mumbai from food to things to do and events across the city here. Also download the new mid-day Android and iOS apps to get latest updates
"Exciting news! Mid-day is now on WhatsApp Channels

Subscribe today by clicking the link and stay updated with the latest news!"
Click here!