Actor Jim Beaver is in town today for Mumbai Comic Con. He speaks to Shraddha Uchil about playing demon hunter Bobby Singer and what he has got in store for fans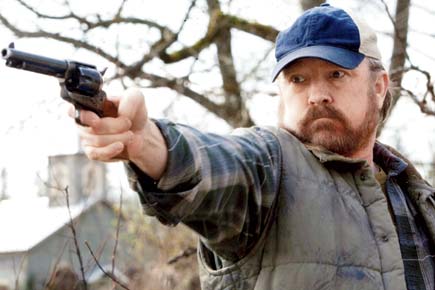 Jim Beaver 
How are you planning to spend your time in India?
I will be in India for such a short time, I will barely have time for the convention! I hope to see a little bit of the country on my day off, but most of the treasures will have to wait until a future visit.
ADVERTISEMENT
What role are you most proud of and why?
My favourite role of all time is also the one I'm proudest of — Ellsworth in Deadwood. He was a wonderful, rich, progressive character with a fascinating arc, and playing him was one of the great joys of my life.
How do you prepare for a role?
I read the script and try to find ways to understand the character, empathise with him, or sense how he feels at various moments. Once I'm comfortable with how I can express those feelings and attitudes, I learn the lines. Knowing the words and how he says them are the real key for me to creating a character.
Did you expect your character, Bobby Singer (in Supernatural) to become so popular?
I never expected Bobby Singer even to return for a second episode, much less become such a popular part of the show. It's been a surprise and I'm grateful.
Who's your favourite character on Supernatural?
Hard to say, as I connect more with the actors than the characters, and I love the actors. Bobby is my natural favourite, because he's so fun to play. Among other favourites are Sheriff Jody Mills and the late Mrs Singer.
What is more satisfying — being on stage or in front of the camera?
Stage and camera work are thrilling in their own ways. In theatre, there is a chance for rehearsal in extended form, which I love, and there's the added energy provided by an audience. In film, there's a lasting record and one rarely gets tired of the material, because one only shoots a single scene for a day or so at most. And you don't have to remember the entire script.
You recently announced that you will be seen on the Netflix comedy The Ranch.
It's a sitcom, and I play Chuck, the father of Abby (Elisha Cuthbert), who is the girlfriend of Colt (Ashton Kutcher). I've done a couple of episodes and I'm having fun. My character is a straight-laced fellow who doesn't think Colt is good enough for his daughter. However, it's not a recurring role.
What's in the pipeline?
My film The Frontier will release in November. It's a small independent crime film, one of my favourite jobs ever. I play a nasty fellow named Lee. It's about a young woman running from the police. She encounters a gang, waiting on the payoff from a robbery, and decides to grab the loot herself.
Jim Beaver will be holding two sessions at Comic Con — at 4 pm today, and 3 pm tomorrow.