Fantasy fiction fan and actor Sonali Bendre-Behl's virtual book club is all about using social media to spread the joy that is reading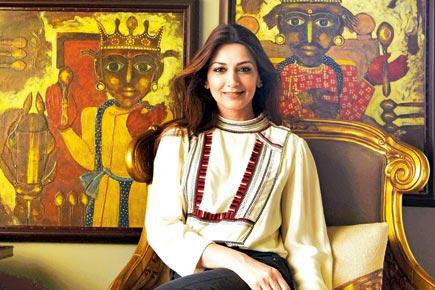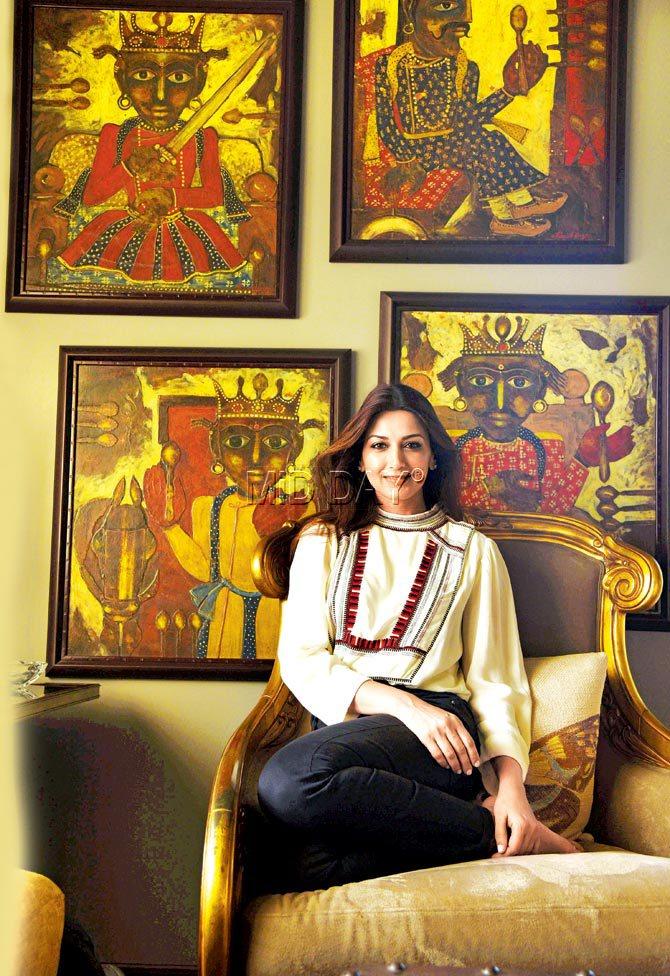 Sonali Bendre-Behl. Pic/Rane Ashish
She may be an actor, and wife to a producer, but Sonali Bendre Behl credits her middle-class Maharashtrian upbringing for having inspired her to launch a Facebook book club that's been steadily gathering supporters. With her father in the central government, and a homemaker mother, Bendre was used to a home without television, but a lot of books.
"We were encouraged to read as much as we wanted, but it had to be stuff like Reader's Digest. I didn't even know about magazines like Vogue or Filmfare at the time," she says. This meant that the young woman spent precious hours browsing second-hand bookstores and libraries since money was always short. Enid Blyton, Tinkle and Amar Chitra Katha were all-time favourites, but her CBSE school also encouraged an interest in translations of Hindi classics like Premchand.
On the day we interview her, it's five months since she launched the Sonali Book Club. It has managed to gather 2,363 members since it birthed on March 20, and they have already journeyed through eight books, including Amish Tripathi's Immortal India, Yuval Noah Harari's Sapiens, Mitch Albom's Tuesdays With Morrie and Ravi Subramaniam's In The Name of God.
While the club has got her to discover the power of social media, she wasn't always keen on it. "My team [publicity] has been telling me for long that I am a bit too private. My son was getting on to social media, and I was like, no! That's when Goldie [husband] said, 'Sonali, this is his life. Instead of resisting it, join him'," she laughs.
Once she did, there was no looking back. Now, Bendre compares social media to life itself. "When I was an actor, not many people were interested in knowing who I am. So, my interviews were largely frivolous. But here, I could put the real me out there. Social media is like life itself. You just have to be careful about how many people you let in, and what you let out," she says.
Bendre set out to use the platform for an interest that reflected the real her, and one that would help her get out of a stagnation she saw creeping in. "Reading is a discipline, and I was losing [my grip] over it. You think there is no time. Starting the club meant I would have to read a whole book, so that I could discuss it with the members. It was the perfect way to revive a habit."
Now, Bendre recommends a book and then has readers discuss it. The members are vetted before they can join since she'd like to save the committed readers from the distracted ones. "I love the compliments I receive, but there are other platforms for that. So, we check the profile of the person applying for membership. We need to be like-minded, enjoy different kinds of literature, and most importantly, open to dialogue," she adds.
The plan seems to be working. After the Dystopian, fantasy genre lover spoke about Anand Neelkantan's Asura and tagged him in the post, the author got in touch with Bendre. That led to him taking a masterclass on the club's Facebook page. "We were also discussing the book, Vegetarian by Han Kang, and the South Korean author reached out to us. The Facebook live with Amish has already hit 145k views and is just growing. It's getting a lot of traction!"
The plan is to introduce new genres — "should I suggest a Murakami?" she asks us — and encourage new Indian authors. "I am also considering regional authors; everyone deserves a platform. It's about taking advantage of the best attribute of social media, which is its boundary-free nature."