Kids cooped up at home this season can find joy in reading beyond their syllabus. Four children's book authors suggest their top picks across age groups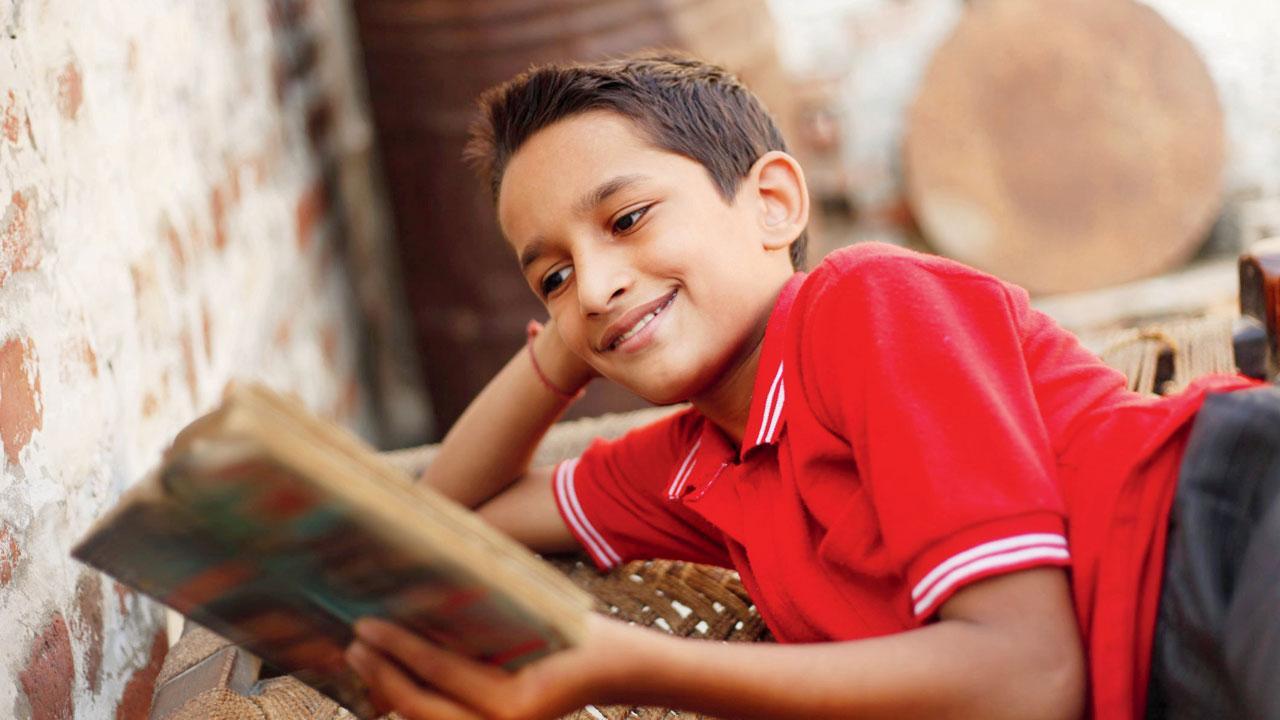 Representation pic
With another summer set to be spent indoors, books can offer a window of imagination, curiosity and much-needed respite for children. Summertime reading also has cognitive benefits; a research study conducted by the University of Tennessee revealed that kids who don't read during summer lose at least two months of reading development. We invited four authors of children's books — Deepa Agarwal, Katie Bagli, Lubaina Bandukwala and Shruthi Rao — to share titles they feel kids, across age groups, should be picking up this season.

Katie Bagli
Reading age: 5+
When Adil Speaks, Words Dance by Lavanya Karthik
The picture book, recommended by Bagli, is a tale of inclusivity. "Lavanya's illustrations are interesting, and the book touches upon speech disability, so it's a learning for the children," she says.
Letters to Krisha by Parinita Shetty
Krisha is unwell and away from school, so her classmates write letters to keep her updated. Bandukwala reckons that kids are bound to relate to this title. "It's absolutely charming with a whole range of personalities reflected in the letters."
A Saree for Ammi by Mamta Nainy
Illustrated by Sandhya Prabhat, this book, Agarwal says, is a heartwarming story of a woman who weaves saris in Kota but can't afford a new saree for herself. So, her two little daughters come up with a solution.
The Grand Chapati Contest by Asha Nehemiah
This hilarious title that's fit for kids beginning to read, gets Agarwal's vote.  It's about a king who is on the lookout for a cook to make perfect chapatis — that should get you smiling already.

Lubaina Bandukwala
Reading age: 7+
Queen of Earth by Devika Rangachari
This historical fiction book on Prithvimahadevi, a lesser-known queen of Odisha, Agarwal shares, introduces kids to a ruler who balances her roles as a woman and a leader.
Reading age: 8 to 12
All Thirteen: The Incredible Cave Rescue of the Thai Boys' Soccer Team by Christina Soontornvat
Rao considers it to be one of the best non-fiction books for children that she's read. "It details the events of the 2018 cave rescue, which arrested the attention of the entire world. It is like reading a thriller whose end you know, and yet you cannot stop reading," she says.

Shruthi Rao
Reading age: 9+
Unfair by Rasil Ahuja
Agarwal views this to be a groundbreaking book for children. "It captures the emotions of a girl in her growing-up years who suddenly becomes conscious of her complexion, and highlights the impact it has on her," she states.
Reading age: 10+
Good Thieves by Katherine Rundell
Summer is all about adventure and in this one, Vita's grandfather has been swindled out of his castle on the Hudson river. Plus, as Bandukwala adds, "What's not to like about Katherine Rundell?"
Reading age: 12+
Saira Zariwala is Afraid by Shabnam Minwalla
With a nod from both Bagli and Bandukwala, this title is a horror and mystery read. "Saira gets a new phone — and is pitchforked into a sinister world of murder and manipulation. It's a real page-turner," Bandukwala says.

Deepa Agarwal
 
Reading age: 14+
Punching the Air by Ibi Zoboi and Yusef Salaam
Bandukwala calls this a powerful book, written in verse. The narrative for it is centred on a black teen who has been wrongly accused of a crime he didn't commit.