In keeping with that belief, the digital handbook tells us why IT should matter to all of us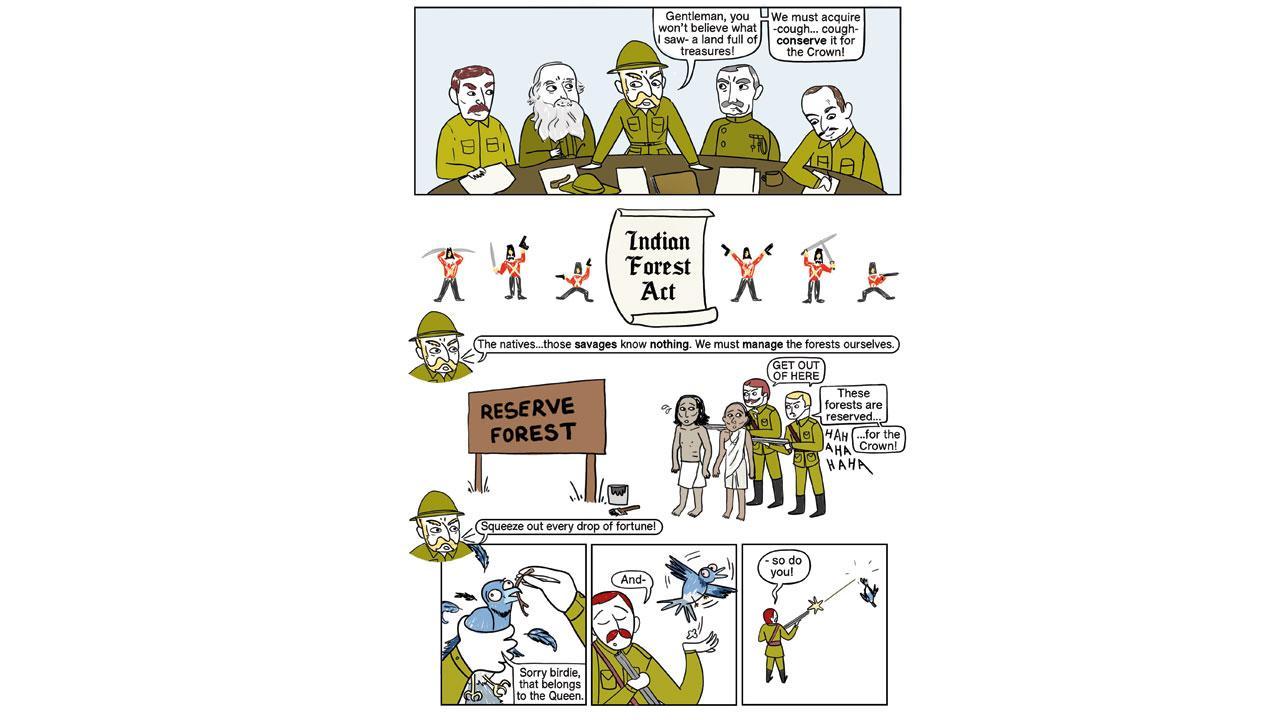 Illustrations from the handbook. Pics Courtesy/Poorva Goel
Title: Aamcha Jungle Dennar Nahi
Author: Poorva Goel
Genre: Digital graphic novel
Publisher: Vikalp Sangam
Cost: Free
For a reader who stands witness to worsening human and biodiversity ties, Aamcha Jungle Dennar Nahi answers the eternal question — why it matters. History is not one point in time. It's a tool to build an enduring attachment with our past so that our present concerns can be approached with humility. In keeping with that belief, the digital handbook tells us why IT should matter to all of us.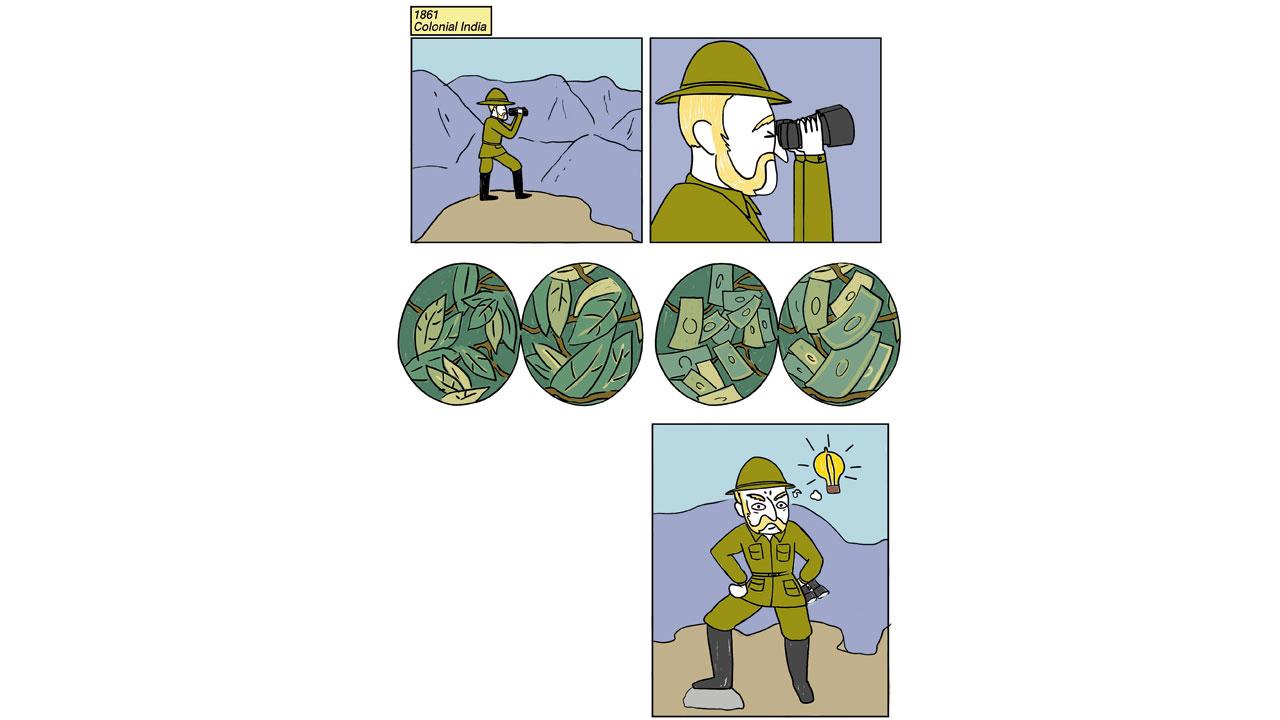 The IT in Poorva Goel's creation includes the Subcontinent's environmental history, how colonialism spurred people's movements, and how the forest communities of Korchi in Gadchiroli fought for their rights and land conservation. With un-ornamented illustrations and concise texts, the book rouses readers to our climate emergency. Korchi could be its initial point of reference but it alludes to all kinds of forestland struggles that take place across the country.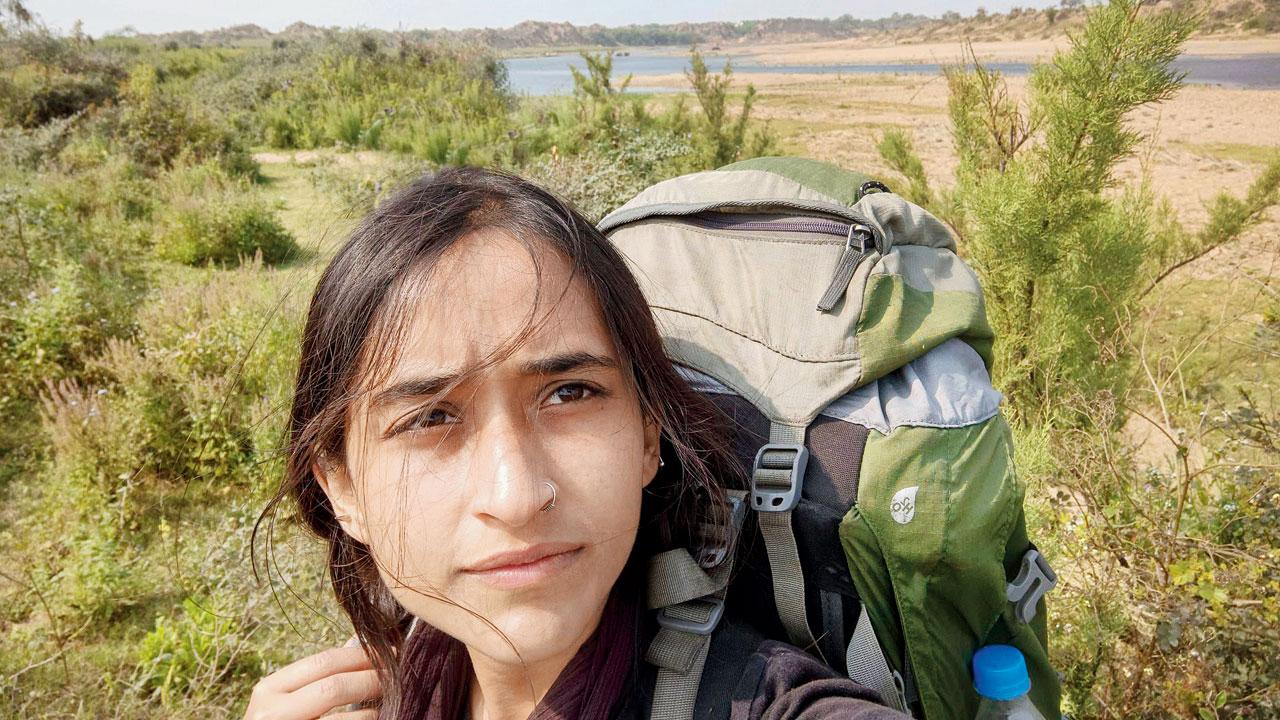 From the Indian Forest Act and discussions for Gram Swaraj to the drafting of Panchayats Extension to Scheduled Areas (PESA) rules for Maharashtra and the media's responsibility in highlighting people's voices, the graphic novel takes one through serious facts without losing pace or intrigue. We like how the story ends on a dramatic note almost in the middle of action. The words, "If a tree falls in a forest, and no one is around to hear it, does it make a sound?" entrusts the reader with the knowledge that the journey continues.