An upcoming digital publication showcased by a Bengaluru-based museum will look at the kitchen as a space of creativity through a series of 10-day workshops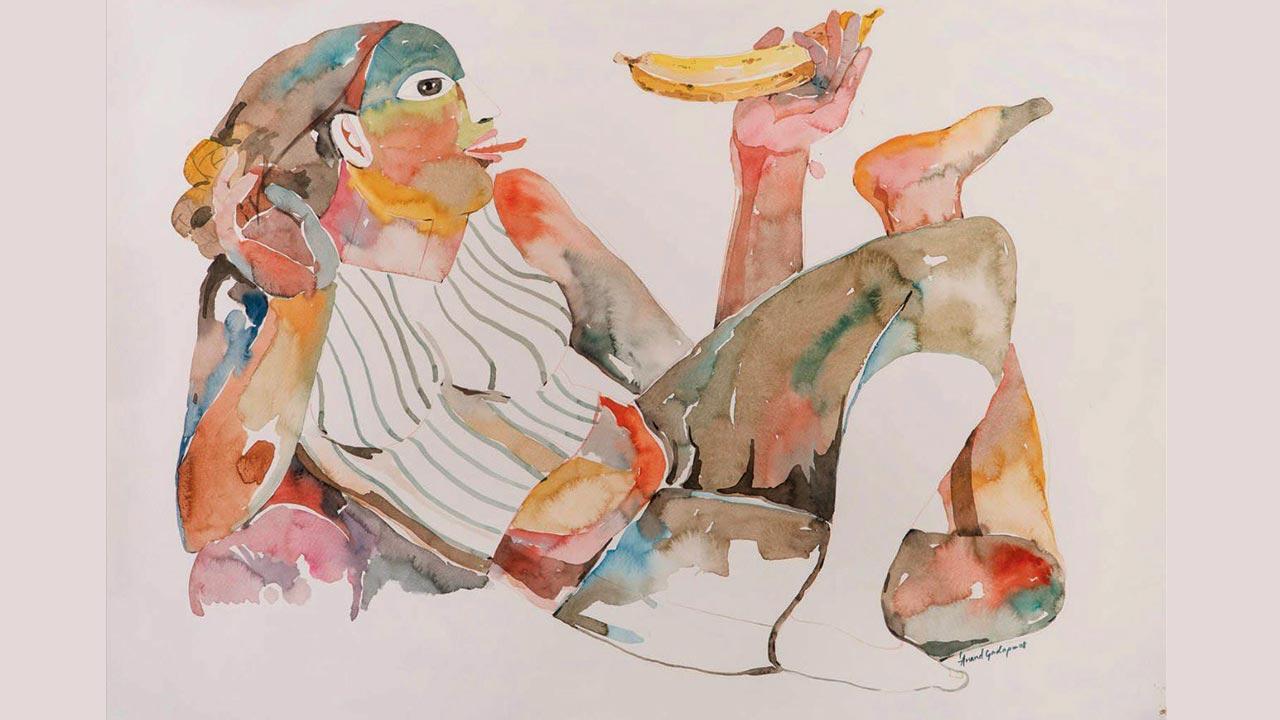 Greedy at Nightfall, Anand Gadapa, 2008, watercolour on paper. Pic Courtesy/Museum of Art & Photography, Bengaluru
Bearing the wisdom of our grandparents in hand-me-down recipes, the discipline of our mothers in neatly preserved dabbas, the joys of getting first rotis right, and the quiet innovation of whipping up the best out of economic worsts — the kitchen is more than a space where meals are cooked. And creating in this space, much like an artist's studio, is more than just following a recipe. It's a creative facilitation, which is what a 10-day virtual series, The Kitchen Studio Workshop, will investigate, leading to a digital publication that will showcase non-textbook depictions of the kitchen.
The series is organised by Museum of Art & Photography (MAP), Bengaluru, in collaboration with the initiative Curating for Culture. "The idea for The Kitchen Studio emerged when a team member began talking about an experience in her ancestral family kitchen. It involved cutting a jackfruit, and her entire family participating in this experience. This prompted all of us to share personal anecdotes about our kitchens. We quickly realised that creating in the kitchen is informed by so much more than a recipe," shares Surya HK, head of events and experiences, MAP. Workshop facilitator Ishita Shah, a designer, historian, and a research-based practitioner, points out that while the kitchen, as a household space, is inspired from ritualistic experiences of its inmates, it calls for exploration and experimentation  too. "During any event or change in circumstances, the kitchen is one of the most affected spaces," she says.
ADVERTISEMENT
The dynamism of the kitchen's form and functionality is driven by creativity and adaptability. When perceived metaphorically as a studio space, the creative facilitation is not limited to cooking, she says: "Various other processes like preparing for the meal, organising storage, or cleanliness hacks are part of the creative process. Even the ephemeral aspects of a kitchen add to its creative experience: from the conversations held inside, to the sounds produced by different recipes, or the emotions left behind by families. One of the simplest examples of creative facilitation in the kitchen is the diverse ways in which people reuse leftovers." It's similar to a client brief or an artist's statement; available ingredients act as creative tools. "While someone might make curd rice with leftover rice, in Gujarati households, it's used to make a snack called sekla [similar to chilla]," she illustrates.
Ishita Shah
The workshop will help participants explore the kitchen through archival interpretation, reimagining the functionality of the space and mapping the sensorial experience of being in it. Guest speakers include author Krish Ashok, artist-archivist Soumya Bhave, and Afrah Shafiq, a multi/new-media artist. "Participants will be exposed to innumerable possibilities of engaging with cultural and historical narratives. The guest speakers' practices will introduce them to different forms of creative representation. These outcomes will aid participants in developing a new understanding of the kitchen, cooking or food, where discourses of [but not limited to] cultural responsibility, gender politics, socio-economics, technological landscapes, ecological sensibility or even cosmology might come together," Shah concludes.
Log on to map-india.org
"Exciting news! Mid-day is now on WhatsApp Channels

Subscribe today by clicking the link and stay updated with the latest news!"
Click here!