A new space in Kamala Mills aims to break walls by blending the offline gallery experience with the online world
Artwork that Mulick has created
There's no need to be intimidated at an art gallery. It's just art. It's not an interview for a job that you might really want, where you feel as if your life depends on it. Walk into the gallery, soak in whatever the artist has made, and walk out. It's really as simple as that. It's not a place where a person is asking you questions that you have to answer. Art, literally, is an inanimate object. It doesn't ask questions. It doesn't criticise. There are no explanations that you have to offer. If you like what you see, you like it. If you don't, you don't. That's all.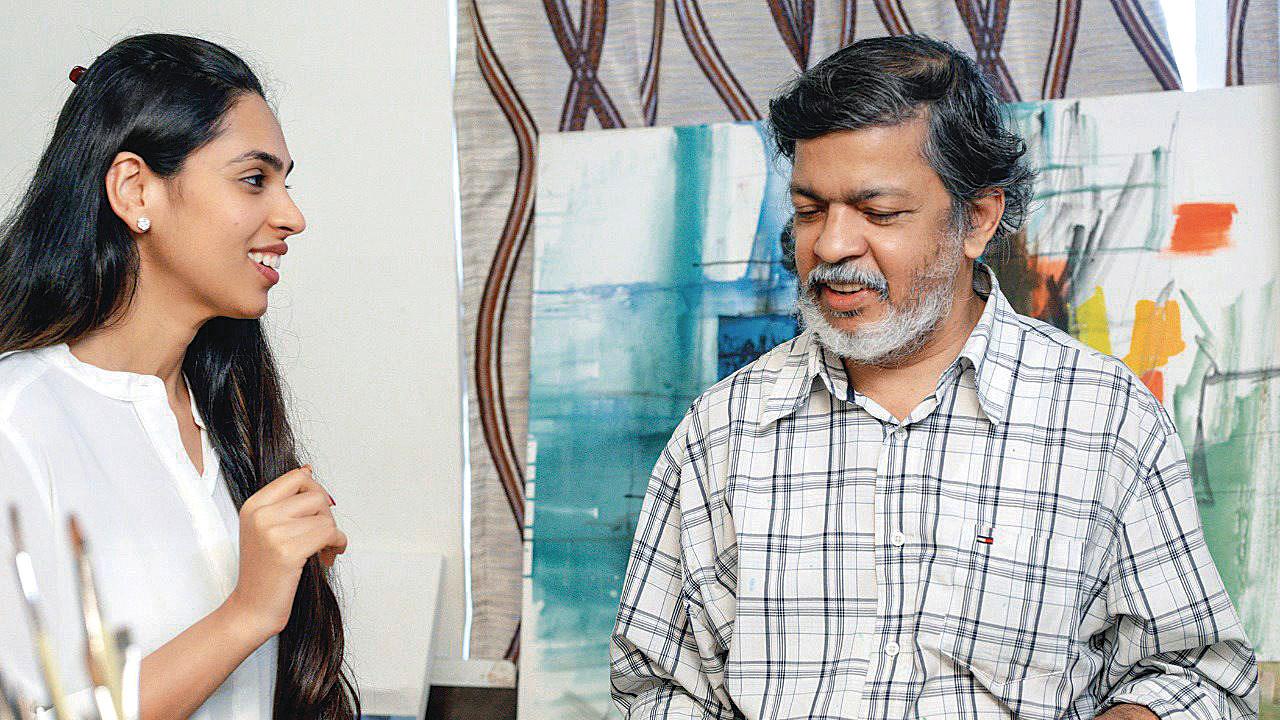 Vinita Mansingka with Milind Mulick at the Kamala Mills space
That's the sort of mindset that Vinita Mansingka is trying to build with ArtVindow, an office space in Kamala Mills that she has converted into an art gallery, of sorts. She aims to break walls. "People are intimated by art galleries," she says. "It is a small circle that is always there," she adds about the people in the in-crowd of the art world who hobnob over glasses of wine. They are the ones who create walls between laymen who have not had the chance to enter that circle, but who might still want to experience what it means to look at a painting and ask existential questions. 
The idea of ArtVindow, the office space-cum-gallery, is to have patrons visit the website that Mansingka has started, artvindow.com, and then actually view what they want to acquire. The prices start from Rs 7,500. Right now, there is an exhibition called Liner Unparalleled Experience that is on display at the Kamala Mills space. You can check it out online and if you do like what you see on a laptop or phone screen, you can also take the ride to Lower Parel before and check out the physical painting before you pay for the acquisition. You will not feel intimated when you enter, regardless of who you are. That is the whole point.
Till: November 21
At: Art Vindow, Kamala Mills, Lower Parel.
Log on to: artvindow.com
Cost: Rs 7,500 onwards