With the iconic cast of Harry Potter reuniting for a special episode tomorrow, three fans share which scenes they would like to see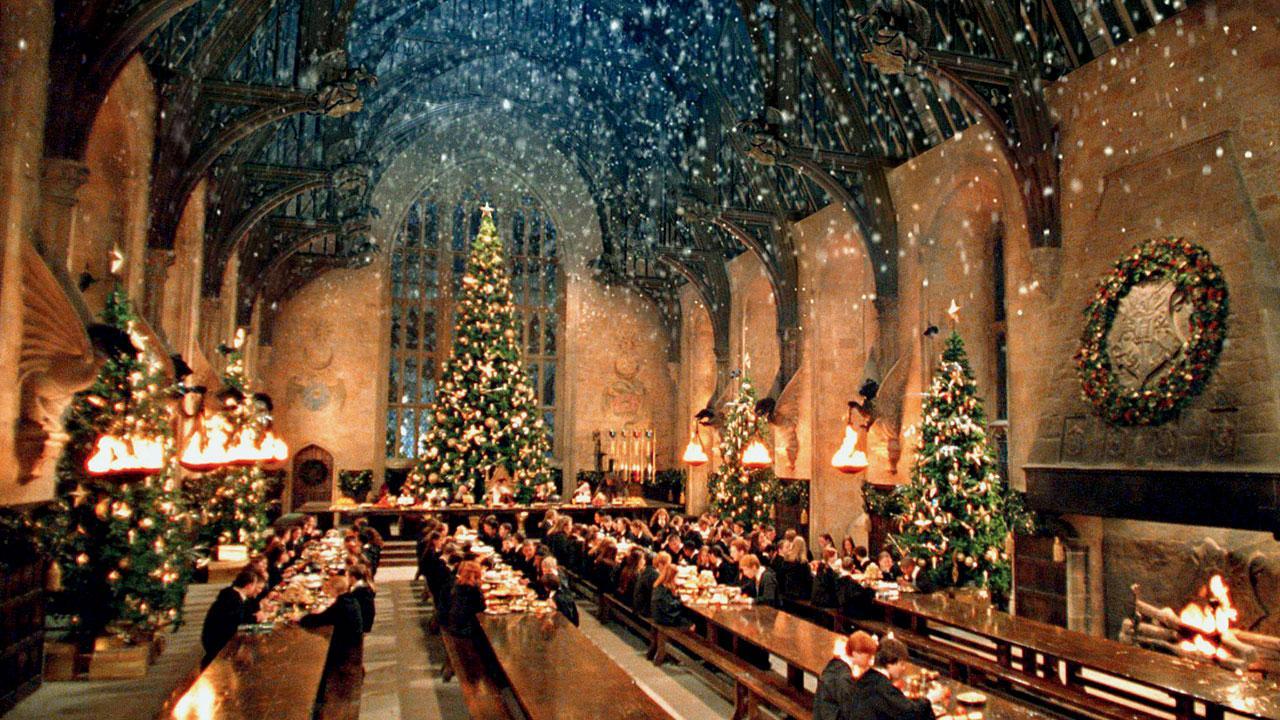 A part of Harry Potter 20th Anniversary: Return to Hogwarts was filmed inside the Great Hall
Going behind the scenes
Nikhila Chandavarkar, content writer, 26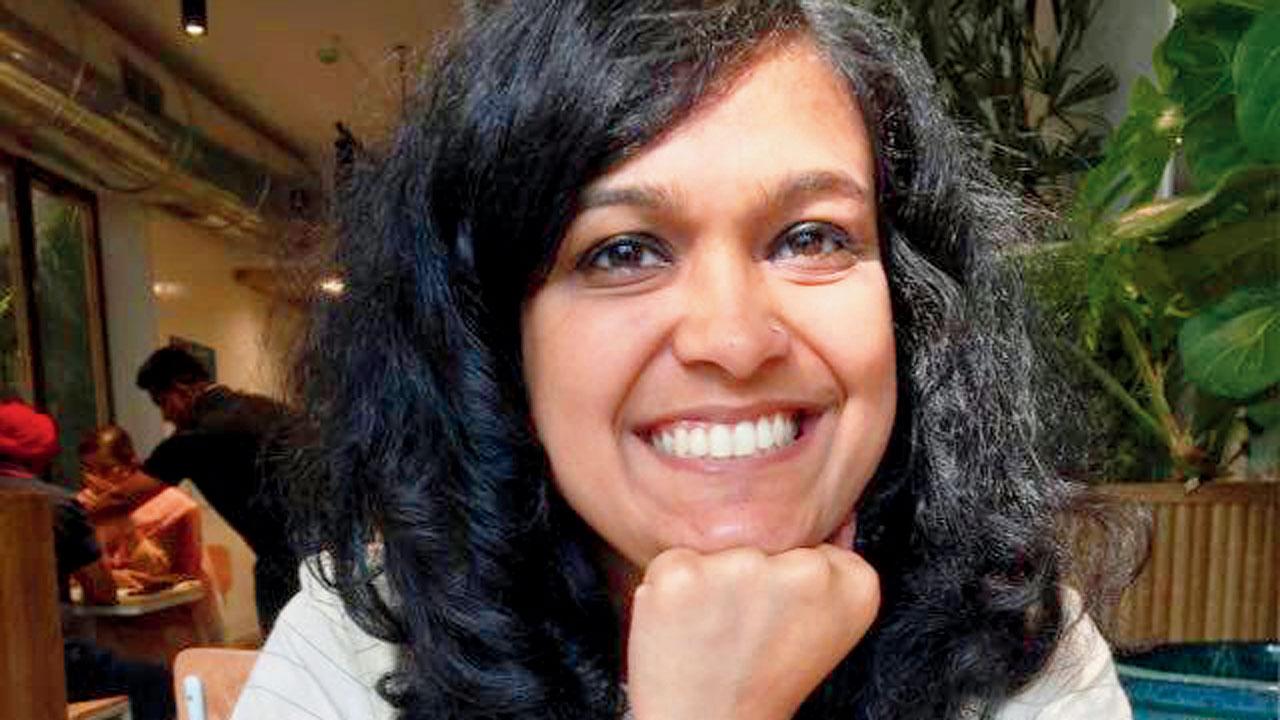 ADVERTISEMENT
Harry Potter got me hooked on books at a time I didn't enjoy reading. I was on a long train journey and my friend suggested that I try reading the first book [Harry Potter and the Philosopher's Stone]. Ironically, it also detailed the feeling of boarding a train, and I've been devoted since then. I've kept going back to the series because it stands for the light at the end of the tunnel.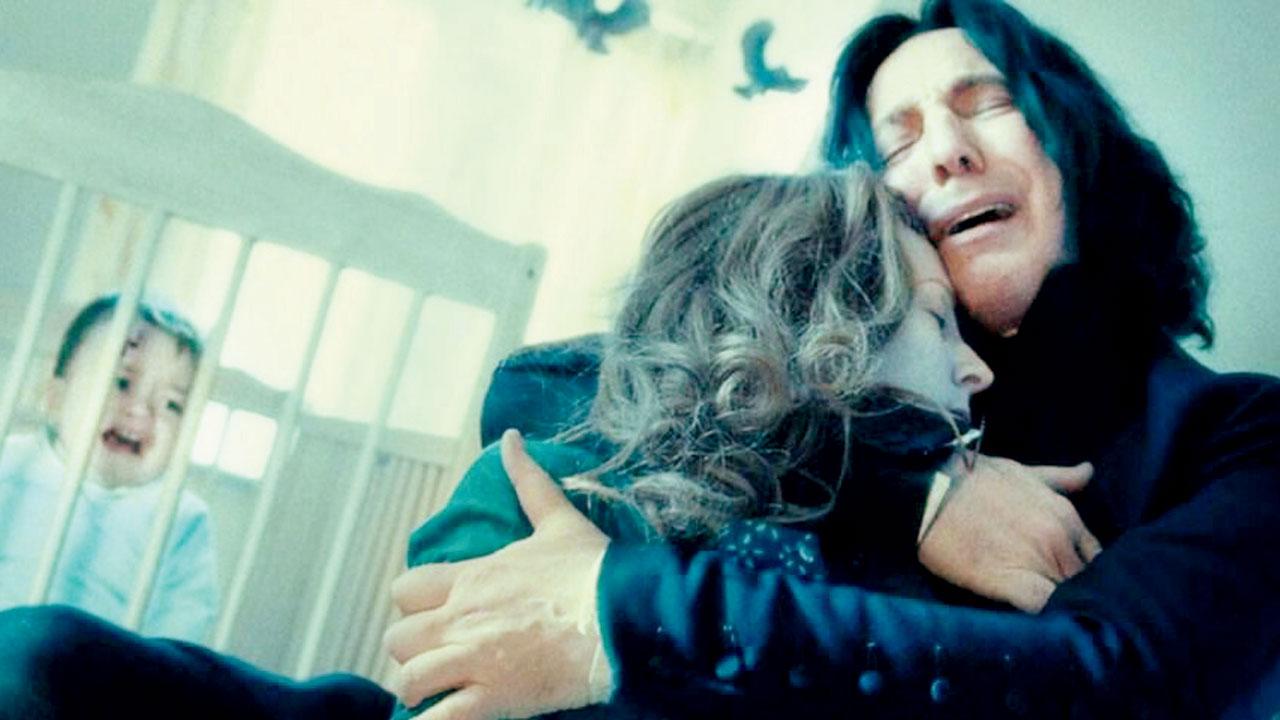 Alan Rickman and Geraldine Somerville as Severus Snape and Lily Potter
What I want to know is, have the actors read the books [and not just the scripts], and did the stories resonate with them? I also want to hear Radcliffe talk about his process — how he channelised the intense grief of a 17-year-old orphan on a mission he knows nothing about, particularly in the scene at Godric's Hollow, when Harry and Hermione are standing at his parents' grave on Christmas. Also, if Alan Rickman were alive, I'd have loved to hear how he held the secret of Snape's love for Harry's mother, Lily, and his own tragic death for so many years.
Nostalgia at play
Prathama Tripathi, corporate communications professional, 27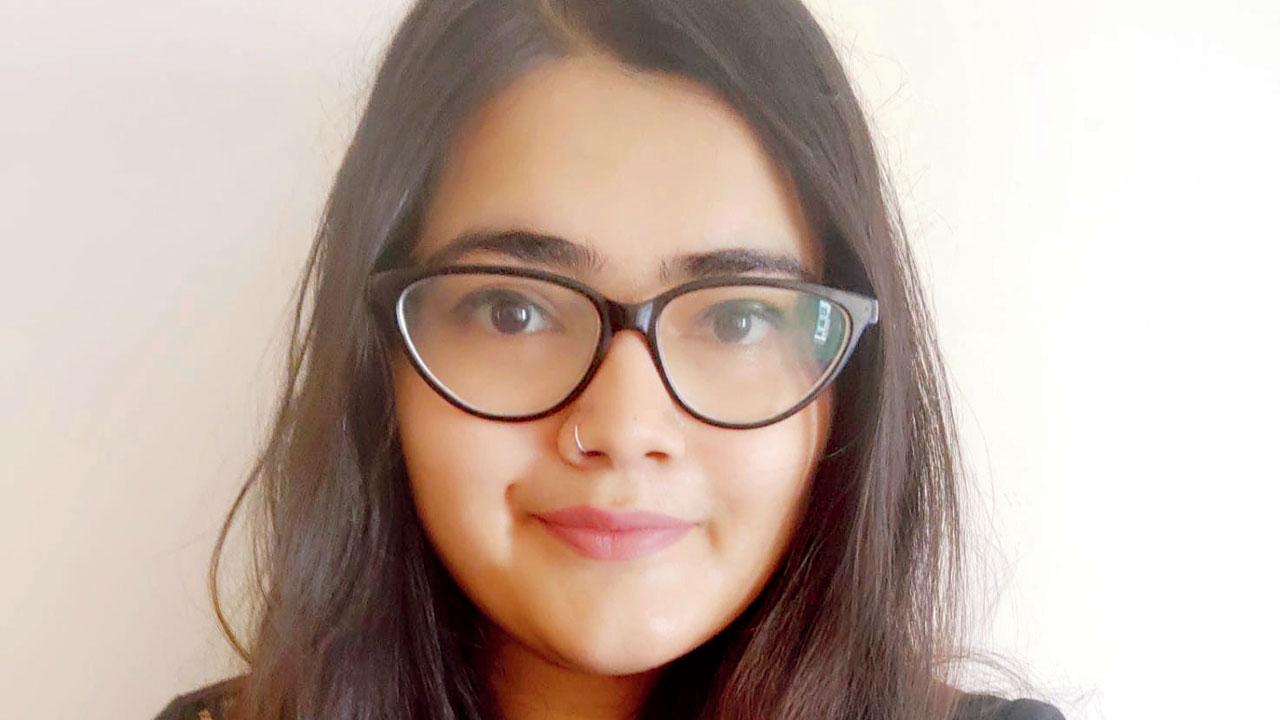 I was eight when I watched Harry Potter and the Chamber of Secrets with my mother in the cinema hall. I remember getting completely engrossed in the extraordinary magical world created by JK Rowling, and soon after, I watched the first part. I still do a Harry Potter movie marathon at least once a year during the time they return to school [July-August]. It brings back the excitement of my childhood days. So, I'm looking forward to watching them together after so many years at the reunion.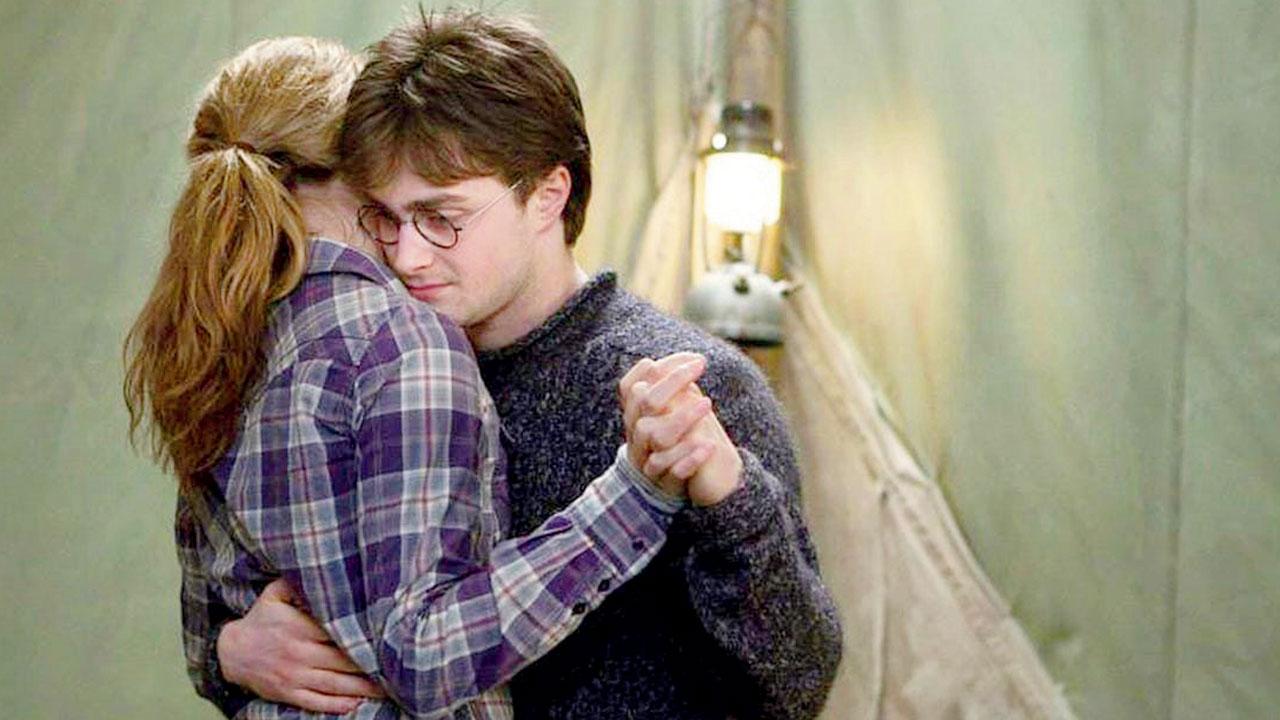 Daniel Radcliffe and Emma Watson in a scene from Harry Potter and the Deathly Hallows Part 1
I would love to see Dumbledore [played by Michael Gambon] and Hagrid [Robbie Coltrane] along with the trio — Harry [Daniel Radcliffe], Hermione [Emma Watson] and Ron [Rupert Grint]. One of my favourite scenes is when Harry caught the snitch in his mouth; I'm hoping that they discuss how they shot it. Harry dancing with Hermione was also so touching; I would like them to talk about the emotional approach behind the scene, because Hermione chose to stay back with Harry instead of going with Ron, although she was in love with him.
On the dark side
Mihir Saralkar, student, 24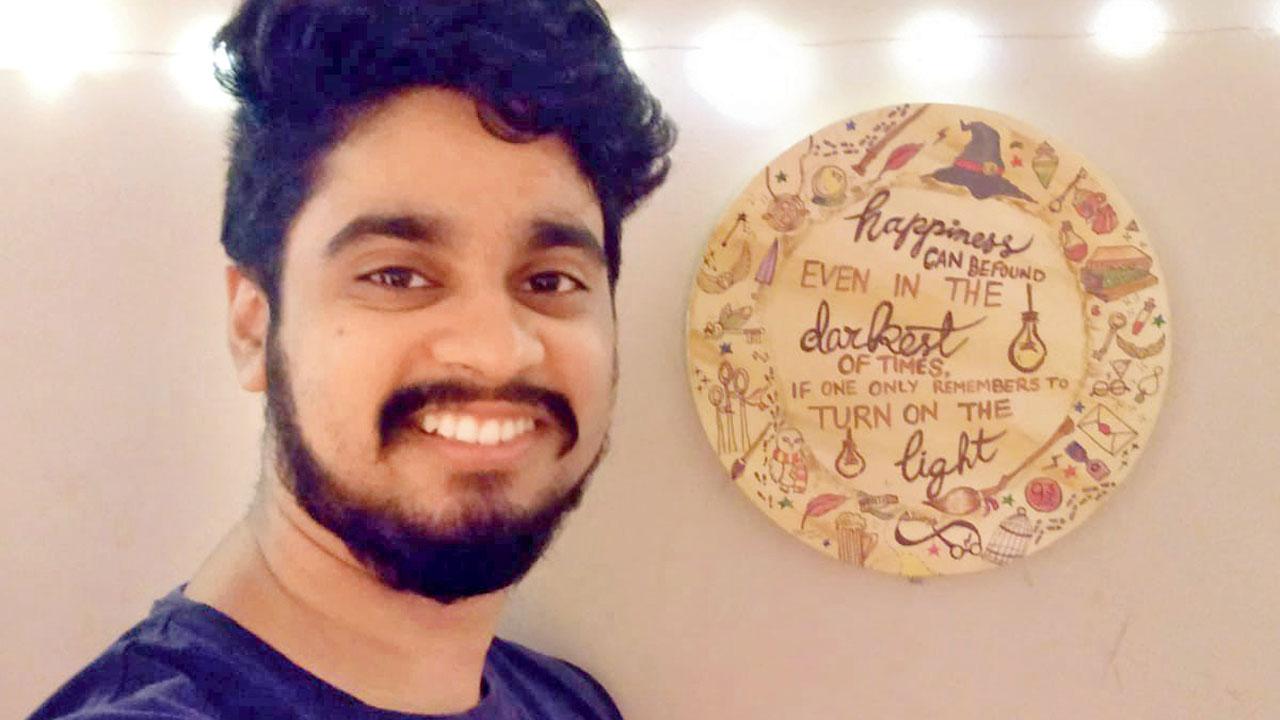 I watched the movies first, and then read the books, but once I did, the books became dearer to me. The series helped me tide through the stress of my board exams with some much-needed peace. I still harbour a tiny ray of hope that my Hogwarts letter is going to come one day!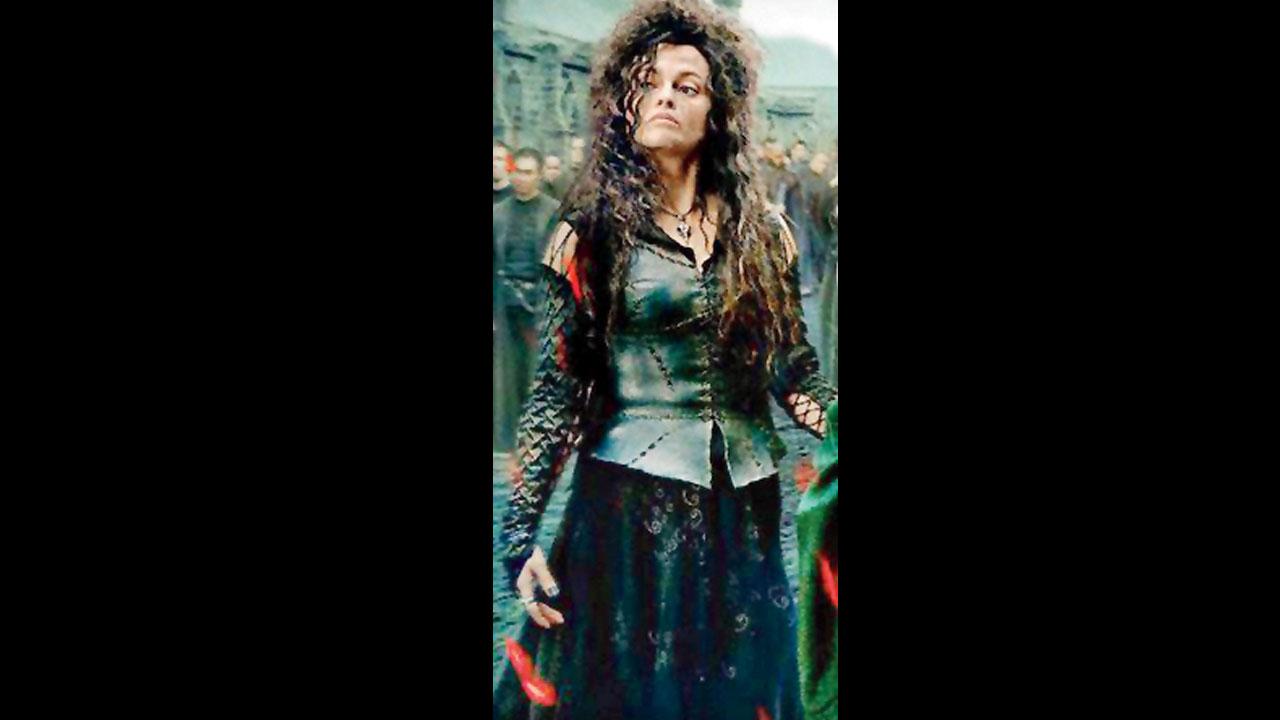 Helena Bonham Carter essayed the role of Bellatrix Lestrange. Pics/Facebook and Youtube
In the upcoming reunion, it would be great if they discuss the negative characters such as Bellatrix Lestrange and Dolores Umbridge, and how the actors, Helena Bonham Carter and Imelda Staunton, felt while portraying these dark, vicious women. I also want to know how the levitating scenes, including the Quidditch matches, and the dwelling scenes were shot, and how the actors prepared for it.