Sign up for this workshop that uses building blocks to help children learn through play and explore their creative instincts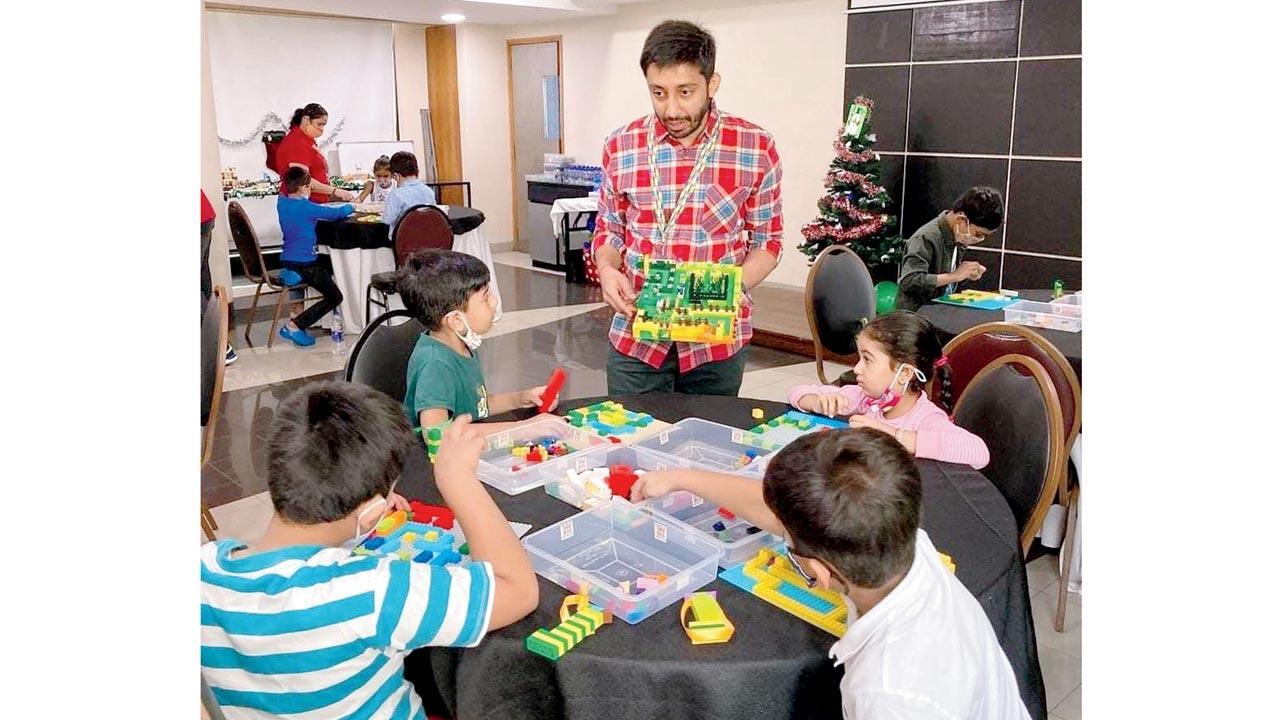 Mrunal Shah leading a previous workshop
School art projects might not have been the ideal place for this writer to fully express her creativity; it was an opportunity to marvel at the works of peers who turned papier-mâché vases into hot air balloons and sock puppets into dolls fit for a ventriloquist. It was particularly fascinating when students expressed their experiences and perspectives of stories and topics taught in other subjects through art. This method of learning through play is one that Mrunal Shah, founder of Sunday Bricks advocates, too. His platform helps children explore their creativity, develop critical thinking and learn through imagination and interpreting, using ductile toys and activities like clay, doodling and building blocks. With this philosophy in mind, Sunday Bricks conducts workshops across India and primarily in Mumbai, where creativity plays an integral role and building blocks like Lego are used to introduce concepts like gravity, mass and shapes. "We follow the STEAM approach, where A stands for art," Shah points out.
This weekend, the platform will be conducting a Dussehra Special workshop where children can create their own Lego Ravan. Along with listening to the story of Ravan, participants will get to build the character, a way to help strengthen one's recall. Shah adds, "When children build something, in this case, Ravan, they're subconsciously taught that shapes come together to form an object, and are introduced to concepts like weight balancing, etc. For instance, the centre of the character is the biggest piece and the heads on either side get smaller as you move away from it, just like a pyramid base or airplane wings." Noting that kids play with multiple toys at the same time, Shah tells us that the workshop will also include a variety of materials and toys that can be mixed and matched to build Ravan, including clay for fire. The session will be one-and-a-half hours long for children aged five and above.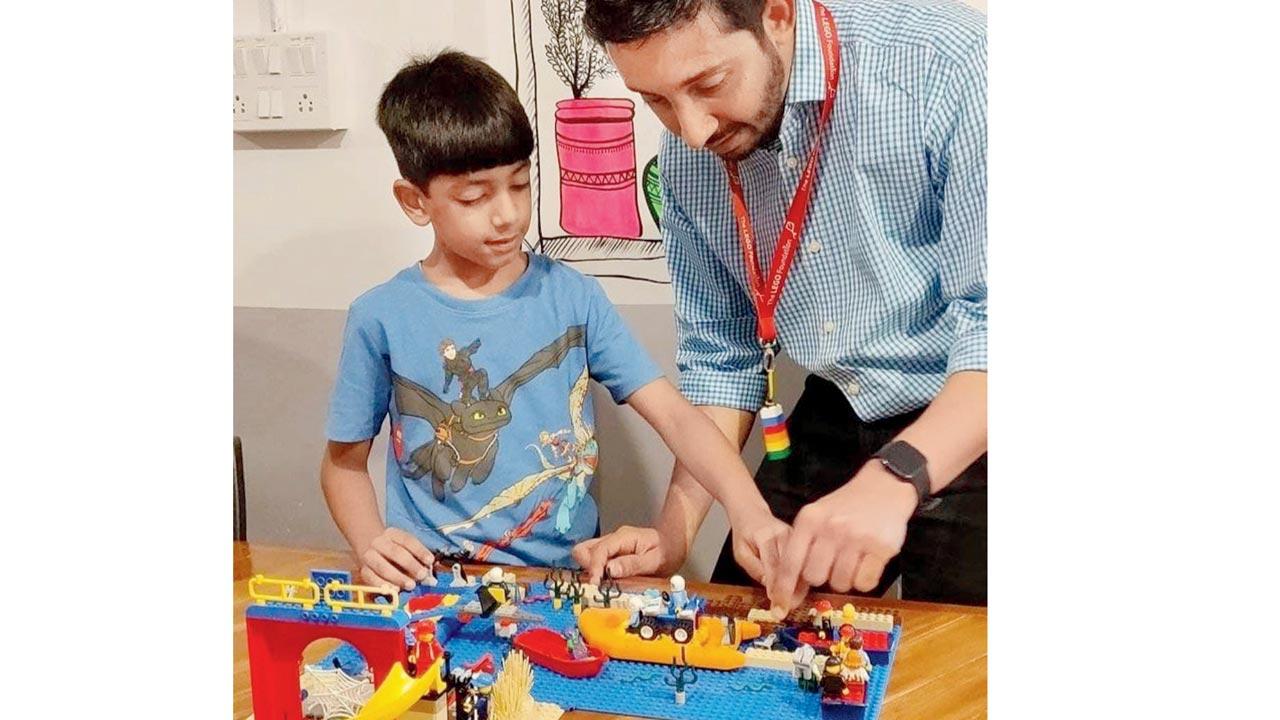 Shah elaborates how experiences with blocks and other workable toys first start with building towers or stacking blocks in a line, but can be used by children to reflect bigger ideas, as they grow older. "Every child sees and imagines differently, so if you teach a story or topic to a class of 10 children and tell them to recreate it through building blocks, you'll get 10 different ways of interpretations and that's nine more ideas for a child to broaden their perspectives," says the chief play promoter as Shah is known. Such tactile learning is perfect for kinesthetic learners or those who learn better when they dynamically engage with the topic. After all, Shah reminds us, interest, innovation, passion and purpose start with play. 
ON October 1 and 2; 10:30 am and 12.30 pm 
AT The Acres Club, Chembur (day 1), Prodigy Montessori India, Andheri. 
LOG ON TO sundaybricks.com 
COST Rs 800